Easy invoice software for iPad
Searching for the best invoicing app for iPhone and iPad?
We aim to make it faster and easier to invoice and run your business from your mobile or tablet. It's completely free to sign up for your trial.
- Create invoices
and stay on top of your business
from the palm of your hand
- One account
across all of your devices
- Create and send your
invoice in less than 1 minute
Best invoice app for iPad & iPhone
The Debitoor iOS app is designed to work on both iPhone and iPad, giving you greater flexibility and mobility in:
Creating and sending quotes & invoices
Capturing and recording expenses
Managing your customer and product lists
Entering payments on invoices
The mobile app also integrates seamlessly with Debitoor on your Mac or PC. All data entered on the app is registered in your account accross all platforms.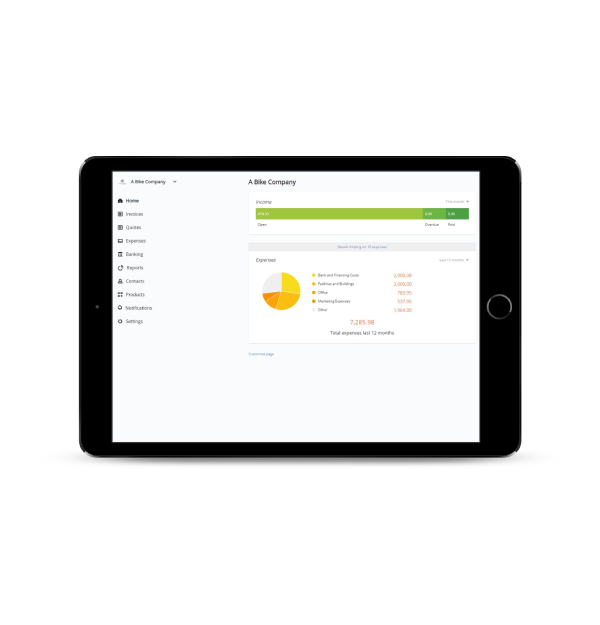 Easy invoicing at your fingertips
If you've tried the Debitoor invoice templates, you know just how easy creating a professional-looking invoice can be on your desktop.
On our mobile app, it's even easier. Create an invoice on your iPad or iPhone in just four easy steps:
Open the application
Click on 'Invoices'
Select your customer and products
and hit the 'Complete' button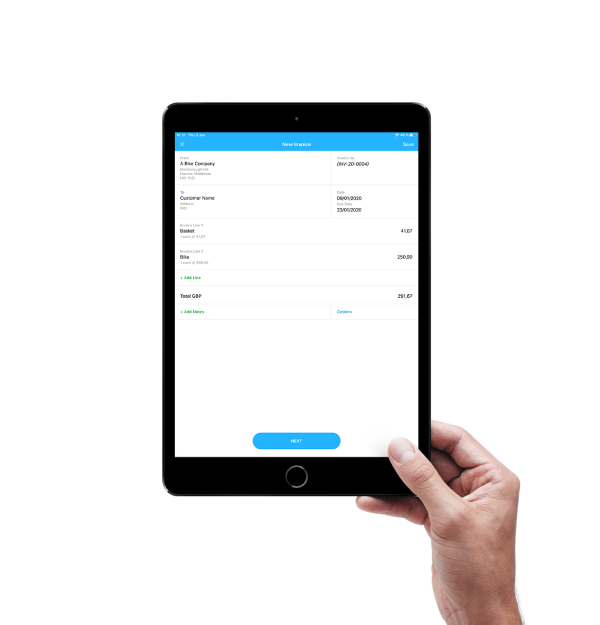 Complete invoicing on your iPad
On your iPad, choose either to download our free mobile app, or simply access your Debitoor account directly from your web browser.
Our cloud-based software means that you can access your data anywhere, at any time, from your iPad, iPhone, or Mac.
Your iPad gives you even more options by allowing you to quickly download and use our free mobile app from the Apple store or to access all of your data and invoice directly from your account by signing into your Debitoor account on your iPad internet browser.
Designed for your Apple device
We realise that different platforms have different possibilities.
We consider Apple's focus on creating intuitive, user-friendly platforms when creating invoicing and accounting software that works great on your Mac, but also on the mobile app for your iPad and iPhone.
With the aim to create a great user experience, we utilise the technology of your device by building a programme that works with your Apple device to offer an unrivaled invoicing app.
The invoice templates in our iPad and iPhone app make it simple to build, customise, and send your invoice in moments.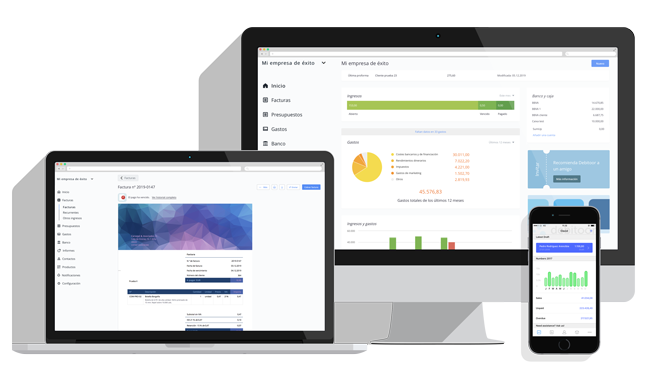 Invoice software on any platform
More than just for your iPhone, our invoice app can be downloaded to your iPad as well, giving you the invoicing capabilities that you enjoy on your Mac in fast and easy-to-use mobile app form.
You can even sync your phone contacts easily with the app to import customer details fast and start invoicing right away.
No matter which device you choose to log in with, or whether you use the free mobile app or internet browser window, you will find all of your data available as soon as you launch the app or login.
Our cloud-based technology means that your company data and fast and simple invoicing is available to you at all times, on all devices.
So did we make the best invoicing app for iPad and iPhone?
We think so. But don't take our word for it. Download our free app and start your free 7-day trial now.
We work hard to make sure that creating and sending professional-looking invoices while out and about is as fast and easy as possible. We help your business thrive both in the office and out by giving you the tools you need.
Try the app for free
Invoicing made easy with SumUp