Do I need to find office space for my small business?
Many small businesses start out in the homes of freelancers and entrepreneurs. As a small business owner, you've probably worked out of your kitchen or home study, but as your business grows, you might decide that it's time to find your own office space.
But when is office space necessary? And how do you decide whether it's a good investment? We've got the answers!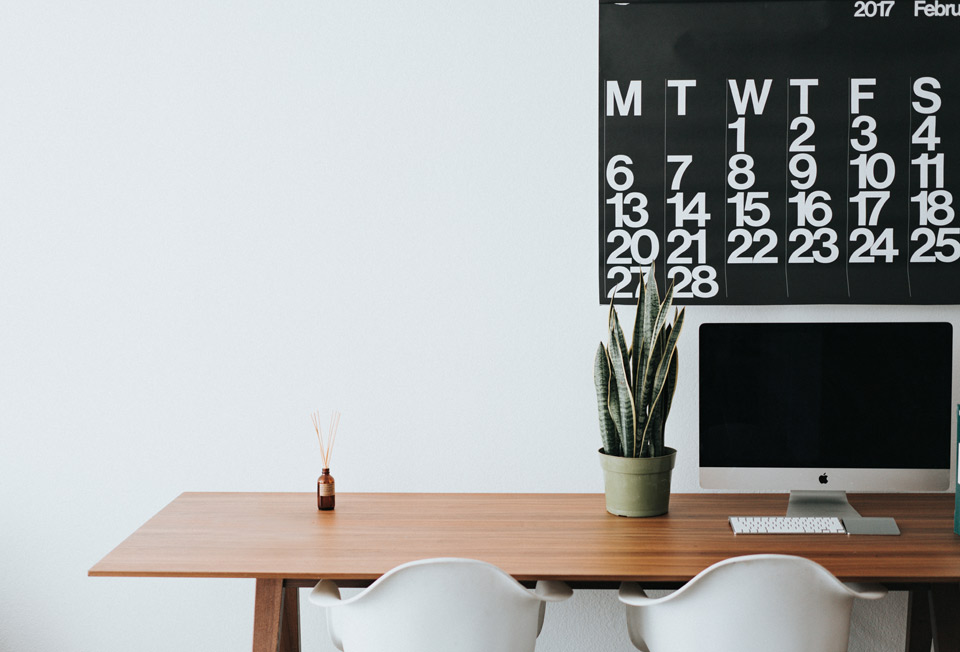 Which businesses should have office space?
Some companies can easily be managed without an office. This is particularly true for sole traders that don't have additional staff, as well as for business owners that run their business on the side of another job.
However, for some companies, it might be inappropriate to run out of the owner's home. For example, if you have regular meetings with customers or are planning on hiring staff, an office space gives a better impression and creates clear professional boundaries. On the other hand, you might not have employees or client meetings, but you might just feel more comfortable having a clear distinction between your home and work lives.
How much should I spend on an office?
How long is a piece of string? The amount you should be spending on office space comes down to a number of factors.
You'll pay more to rent premises in a popular or central location, so think about whether its important for your office to be easily accessible. You'll also pay a lot more for attractive, modern offices. For some companies, a better looking office isn't a wise investment. For others, aesthetic is extremely important.
If you see your company expanding quickly, you might want to consider finding a space that has the facilities to support your growing business. Moving can be expensive — you could be paying moving services, estate agents, and signing fees each time you change offices, so you should be careful to choose an office that has room for you to grow and is suitable for the foreseeable future.
The main thing to consider is how much you can actually afford to pay. The success of a business ultimately comes down to making money, so you should spend time working out how rent fits into your budget. Choosing an office space is a major descision for small business owners, so if you're not sure about how much you can afford to spend, consider talking to a financial adviser or hiring an accountant.
Co-working spaces
When we think of an office space, we usually think of the traditional setup: individual companies having their own offices with desks for each of their employees. But there are alternatives. Co-working spaces are becoming increasingly popular and can be good options for freelancers, entrepreneurs, and small businesses.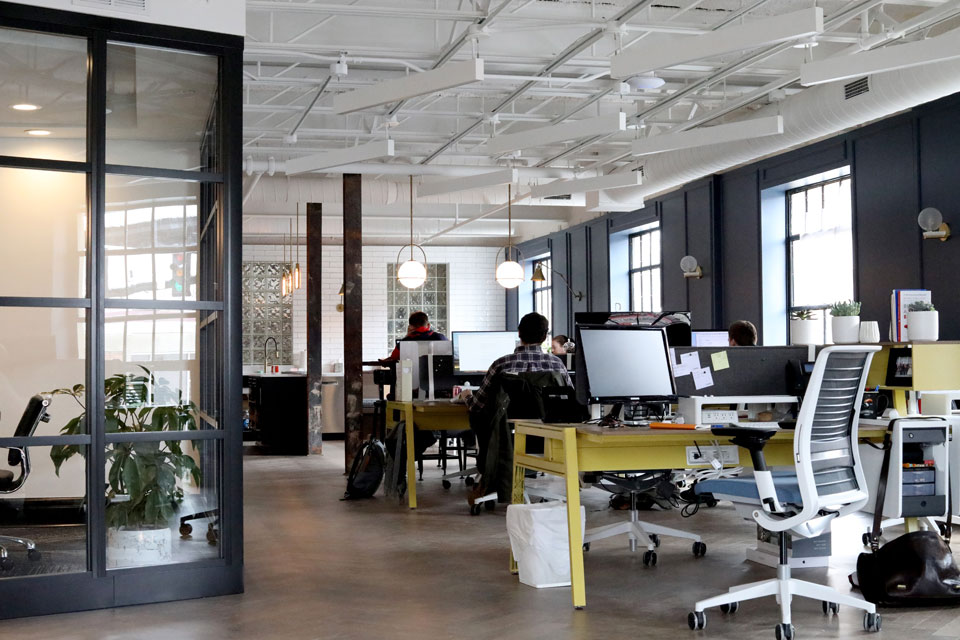 The main benefit of co-working spaces is the price. They're often considerably cheaper than private offices – particularly if you want to be in a prime location. Working alongside other freelancers and entrepreneurs can also be more sociable than working at home, in a coffee shop, or from a private office; co-working spaces can therefore create great opportunities for building and developing a business network.
However, you'll need to weigh these advantages against the cons of co-working environments. If you need a lot of privacy, are easily distracted, or can only work when you have peace and quiet, this might not be the option for you.
Taxes and office space
When deciding whether you should find office space, it's important to consider the implications for your taxes. In the UK, some essential business costs are tax-free – these are known as allowable expenses.
The rent you would pay for office space, as well as bills for heating, electricity, etc., are considered allowable expenses. This means that they are not included in your taxable profits. However, if you buy property for your business, the costs are not allowable expenses and may therefore be taxed.
If you choose to work from home, you might still be able to claim some of your costs (such as utility bills, council tax, and rent) as allowable expenses. If you do this, you'll need to work out how to divide your costs to make sure that you are only claiming for business expenses rather than personal purchases.
Is office space right for my business?
When you run a small business, its important to find an environment that works for you. There's no clear-cut rule on which business should have office space. Ultimately, the decision comes down to what you can afford, how you feel about your current setup, and where you see your business going in the future.