How to choose the right name for your business
When you start your own business, you'll need to make a lot of important decisions, but one of the most important decisions you make will be made very early on: what to name your business.
To help you make this all-important decision, we take a look at the legal requirements for naming a business in the UK and highlight a few important things you should consider when choosing a business name.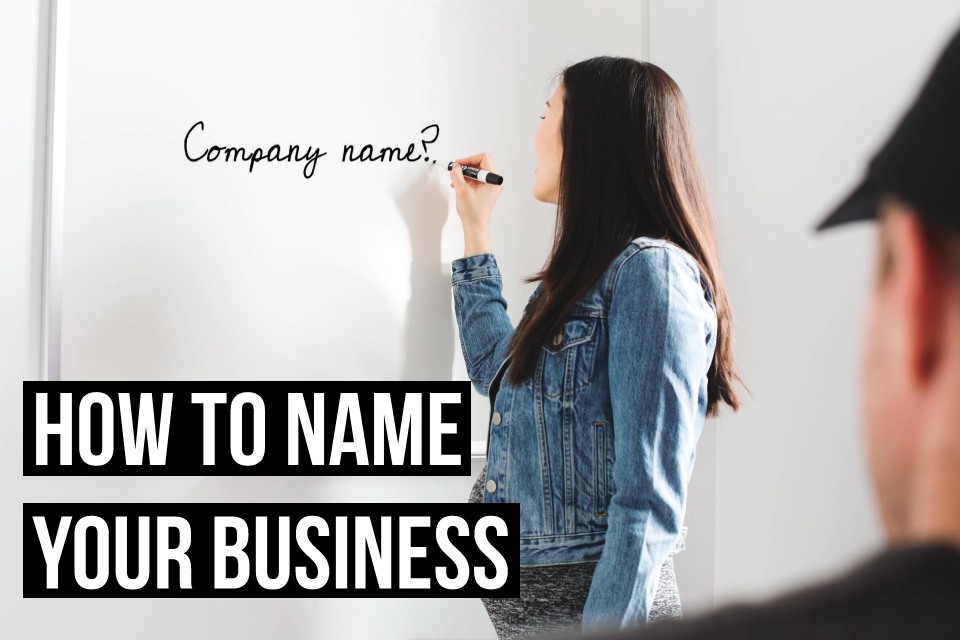 Legal requirements for business names
Every country has specific requirements and guidelines for naming a business; in the UK, businesses are not allowed to choose a name that:
Is offensive
Is the same as an existing trade mark
Suggests a connection with government or local authorities (unless you've been given permission).
There are also additional rules that depend on the structure of your business. You might therefore want to think about choosing a business structure before you finalise your name, as you may need to change your name if your business structure changes.
Rules for naming partnerships and sole traders
As a sole trader or partnership, you can choose between trading under your own name(s) or choosing another name for your business. Sole traders and partnerships do not need to register their business name.
If you're a sole trader operating under a business name, you need to include both your own name and your business name on all official paperwork, while partnerships need to include the names of all the partners if they trade under a business name.
Sole traders and partnerships cannot choose names that include the words 'limited', 'Ltd', 'limited liability partnership, 'LLP', 'public limited company,' or 'plc'.
Rules for naming limited companies
If you want to set up a limited company, you must choose a company name. The names of limited companies usually need to end in either 'Limited' or 'Ltd' (or the Welsh equivalents, 'Cyfyngedig' and 'Cyf', if you're registering the company in Wales).
When you apply to incorporate your company, you will be required to supply a proposed company name. Your proposed company name will be rejected if it's deemed to be 'the same as' an existing company name, and you will need to change your company name if another business complains that your name is 'too like' theirs. It's therefore recommended that you check the availability of your company name before applying for incorporation.
After your company name as been approved, it needs to be displayed on:
A sign at your registered company address and any other location your business operates (unless you work from home)
All stationery and promotional material (e.g. letters, order forms, invoices, and your company website.
Unlike sole traders and partnerships, you aren't required to display any personal names in addition to your company name; however, you can display the names of your directors if you wish.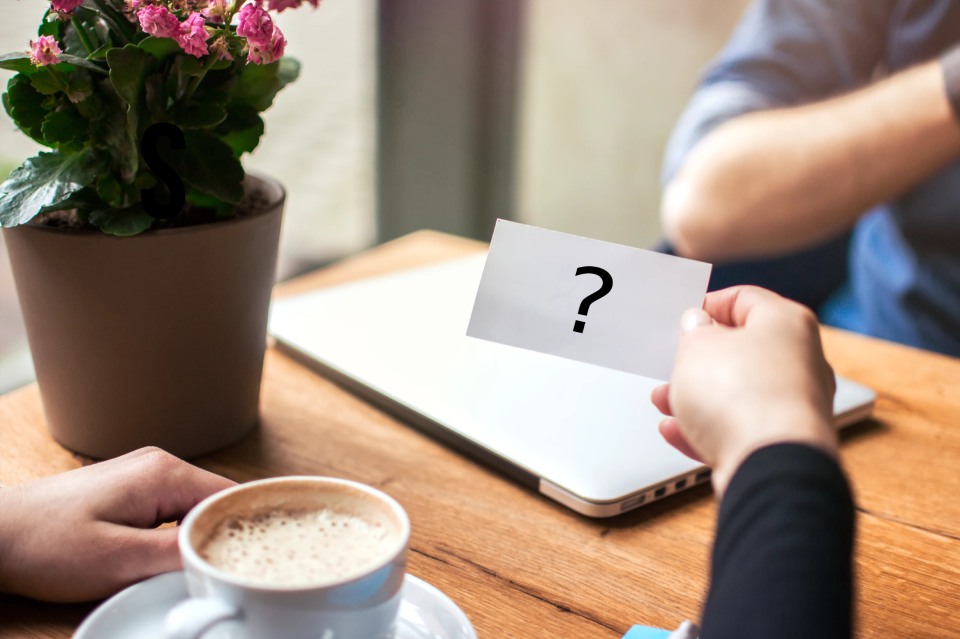 Questions to ask yourself when naming your business
Once you've come up with a name that meets all of the relevant legal requirements, you should think about whether it's a good fit for your business and consider the impact it might have on your company's image, marketing, and reputation.
Here's a few questions you might want to ask yourself before finalising your business name.
Is it easy to say and spell?
One of the cardinal sins of choosing a business name is picking something that's either too complicated to pronounce or too easy to misspell. Not only is this confusing, it also makes it difficult for customers to remember, find, or reach you.
Test out your potential business name with a few other people to see how they pronounce it, and think about whether there's possible alternative spellings.
Many business owners look abroad for name inspiration. But you should be wary of using words in a language you don't know. If you have an idea for a business name in a foreign language, it's a good idea to get someone who actually speaks the language to check that you're spelling and pronouncing it correctly.
Will it get me noticed?
Another common mistake made by business owners choosing a name for their company is to play it too safe and choose a name that doesn't stand out. If your name is cliché, boring, or bland, it gives the impression that your business is is unoriginal and has nothing new to offer.
Does it make sense?
At the other end of the spectrum, you need to avoid choosing a name that's too obscure or simply doesn't make sense.
While the most obvious, unoriginal names will ensure you fade into the background, you don't want to stand out for the wrong reasons, nor do you want to spend a long time explaining to customers and investors what your name is supposed to mean.
Does it fit with my brand?
Consistency and coherency are essential when branding a business. Your name, logo, products, and marketing campaigns should all have the same tone and feel, fitting seamlessly together while telling your audience what your business stands for.
Come up with a few words that summarise your company's brand, and think about whether your potential business name gives off the same impression. For example, if your brand is clean and modern, a vintage-sounding name probably isn't a very good fit.
Are you happy with it?
While it's important to check that other people can spell, pronounce, and remember your business name, at the end of the day, naming your business is a very personal and important decision that you need to be happy with.
You'll use the name on a daily basis and will invest a lot of money in branding, signs, stationary, web domains, etc. so make sure that whatever name you choose is one that you're happy with.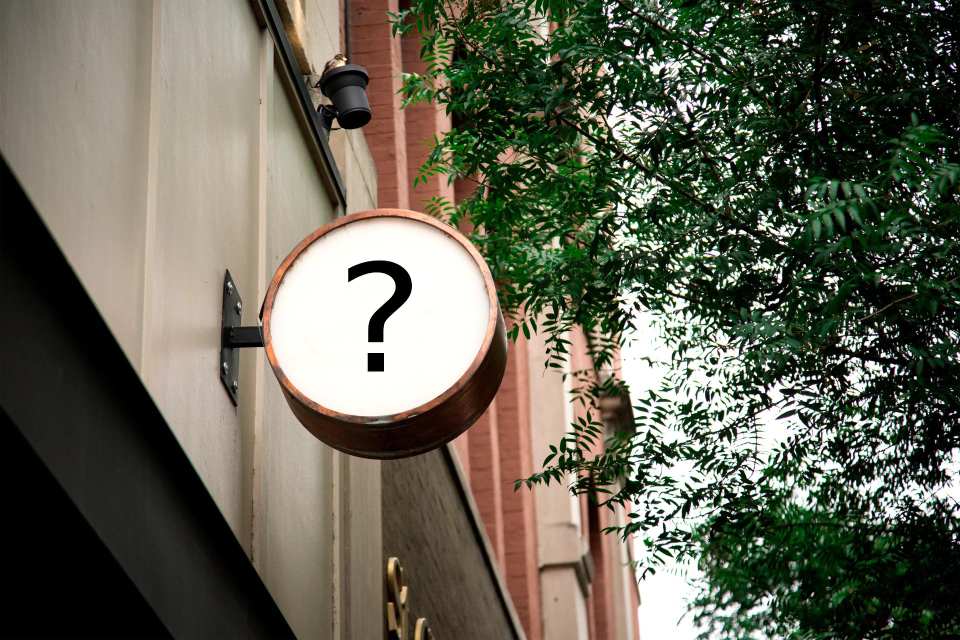 The next steps after choosing a name
You've checked the legal requirements, asked yourself the relevant questions, and have finally settled on a name for your business – what next?
First, purchase the domain name! One of the most basic SEO rules for small businesses is to include your most important keywords in your URL. If your website URL doesn't actually include your business name, it will be much harder to reach your target audience.
And even if you don't plan on building a website for your company at first, you might change your mind later on. It's therefore important that your desired domain name is actually available, or you'll have to settle for something else.
Second, think about whether you want to apply for a trade mark. For limited companies, new businesses are prohibited from using a similar name; but for sole traders and partnerships, there are fewer restrictions in place. There is a fee, but getting a trade mark stops your name being used by other individuals or businesses and gives you a few extra protections.