Creating a newsletter that works
Sending a newsletter to current and potential customers can be a powerful tool in reaching new audiences, gaining visibility for your product or service, and increasing sales.
---
You're likely on the receiving end of more than one email newsletter. Often, these can quickly create added noise and chaos to inboxes that we're already working hard to keep clean and organised.
But amongst the newsletters that get sent straight to your 'Bin' folder, there are also likely a few that you have chosen to subscribe to, or that have caught your eye for one reason or another.
While there certainly is no 'secret' to getting recipients to open and click your emails (if there were, all those newsletters in your bin would have done it), there are some tips that can help your newsletters appeal to customers and get that opening rate and click count up.
It might be tempting to think that with a couple minutes of work, you can turn your newsletter game around, but it will take a little time to sit down properly and get your newsletter set up for success.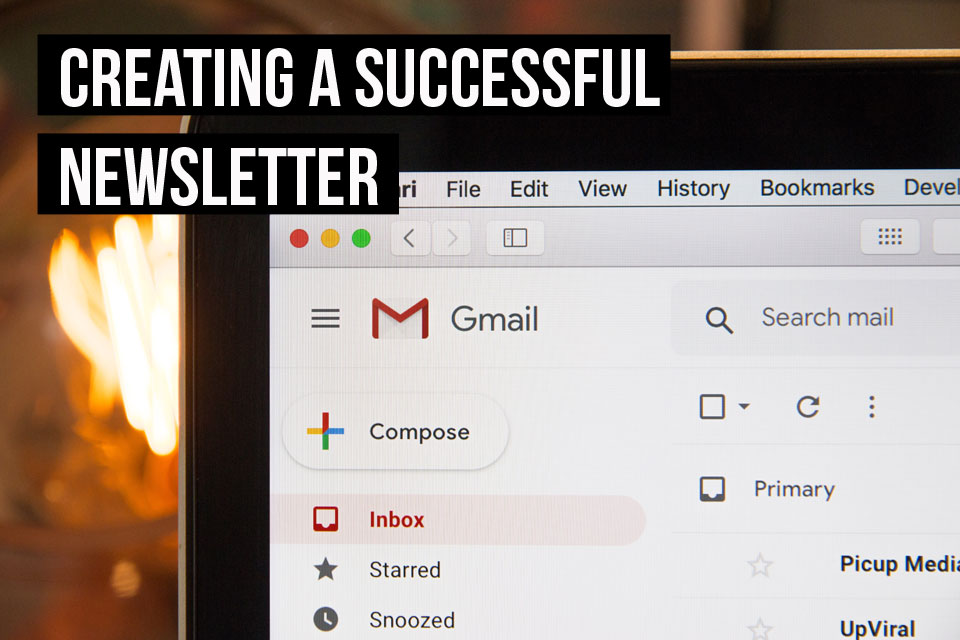 Consider newsletter frequency
It's one thing to sign up for weekly newsletters and suddenly find that you're receiving them daily. Or that by agreeing to one newsletter, you've also somehow agreed to seven others associated with that newsletter. While sites like this make it easy to adjust your preferences, it can still come as an unpleasant surprise to wake up to an overflowing inbox of unwanted newsletters.
Frequency, is therefore one of the main things to consider when getting started with a newsletter. Do you have enough content to keep it relevant for your audience once a week? Once every two weeks? Once a month? While you do want to stay relevant and constant in your readers' minds, you also don't want to be cramming your newsletter with content just for content's sake. More on that next.
Keep your readers in mind
Your newsletter is created for your business, but the content should always be geared towards your audience. What would be interesting for them? Is there a relevant topic that could engage them but also encourage them to continue reading on your website?
A certain type of product or service usually implies a group of people with an interest in that product or service, with similar tastes and traits. Cater your content to these interests and (where appropriate), bring it back around to your business.
Get to the point
In creating your content, also consider how much content you're adding. While it might seem like you want to fit as much information as possible into your newsletter, often less is more. Think about the newsletters you receive. Do you have time to sit down and read every line of text? Usually you're skimming the text for something interesting.
Keep this in mind when writing your own newsletters. Provide some interesting points but don't give everything away - link to an article on your website for example. A common piece of advice is to write out your newsletter, then cut the text by half.
Keep quality standards high
Your newsletter is another communication point between you and your customers. It's a chance for your to provide value to them and promote your brand. You want your content to be easy to digest and there are a few quick ways to do so:
Use short phrases, don't overcomplicate
Use simple language (put that thesaurus away)
Use short paragraphs: 3-4 lines is best
You're not looking to win the Man Booker prize, but you also want to ensure that you're providing high-quality content. There is room to be creative as well, but don't get so obscure that you risk alienating your audience.
What's in a title?
The subject line of your newsletter is important. There's no way around it. It's the very first thing your audience sees and may be the difference between a click to open and a click to send it to the bin.
Keeping the subject short, so that it can be viewed in its entirety (instead of being cut off halfway). It also means that even on mobile, your readers should be able to read the subject.
The next key thing to keep in mind is to avoid using words that are generally associated with spam - not only will this mean that your readers are more likely to see it as useful information, but email service providers like Gmail and Outlook are more likely to consider it safe instead of automatically marking it as spam.
A quick search will give you a list of words to avoid, but common ones include 'free', 'urgent', 'promotion', etc.
Don't discount design
It's one thing to create valuable, interesting content for your readers, but if it's not packaged well...then you have an entirely new issue.
You're not expected to be a professional designer. But there are many resources for creating and sending newsletters that aim to make it easy for anyone to create a professional-looking newsletter that matches your brand.
While most of these newsletter resources are not free, if you're serious about making your newsletter work, it is likely worth investing in one that you find both easy to use and that fits in your budget.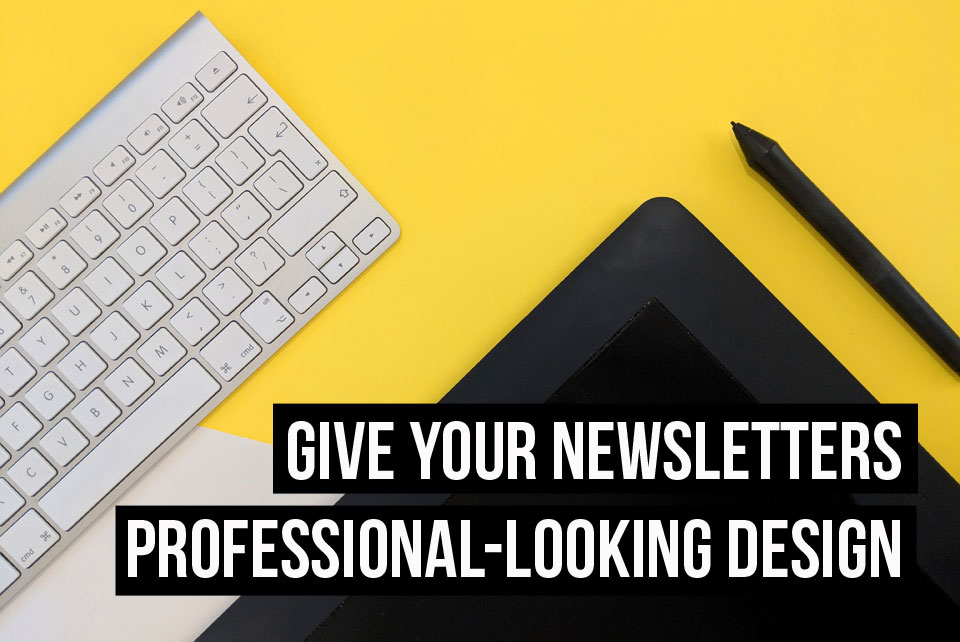 Consider the day and time
It's not a science. There is no one-best-time to send a newsletter. There are a large number of different elements in play. However, there are a couple general rules that can be followed to help narrow down the best time for sending your newsletter:
Do not send your newsletter on a Monday or Friday. On Mondays, people generally have relatively full inboxes and less time. On Fridays, well, they're already looking forward to the weekend and more interested in their Friday evening plans. It's also not generally advisable to send on weekends, but there is some evidence to the contrary, so you could give it a try if it seems to make sense for your audience.

Do not send your newsletter in the middle of the workday. Like Mondays, people are less likely to take time away from work to check personal emails right in the middle of the workday (or so they say), or decide to look at it later...but then don't.
Try sending your newsletter on Tuesday, Wednesday, or Thursday, either first thing in the morning or in the evening just after work. Of course, it's best to try different days and times to determine which provides the best results for your business.
Learn by doing
With a good newsletter software, you'll easily be able to check important information about your newsletters including opening rates and click rates, which give you a good idea of the success of that particular newsletter.
Because there are so many unknowns that may affect the performance of a newsletter, you can really only focus on those you can control:
The day and time you send the newsletter
The subject: was it short and without spammy wording?
The content that was included: was it relevant and engaging for your audience?
The text: was it easy to read and communicate the point effectively?
The design: did it match your brand and enhance the content?
By reviewing these elements after sending a newsletter, you can start to make changes and review again to see what provides you with the best results.