How to invite your accountant
Work easily with your accountant via their own access to the data they need
Debitoor aims not only to provide tools to help stay on top of your business expenses and income yourself, and even to generate financial reports, but it also makes it easier and faster to work with an accountant.
Take a look at our blog if you're wondering why you'd work with an accountant even if you have accounting software.
From your Debitoor account, you can send an email invitation directly to your accountant that will allow them to set up their own access. This means less back-and-forth when taxes need to be filed and a clearer organisation of your financial records, which can mean savings when it comes to your accountant's time.
Here's how:
Under your 'Contacts' tab you'll see an 'Accountant' page. Click this and you will see a button labeled 'Invite your Accountant'. Click this and fill in their email address and 'Send'.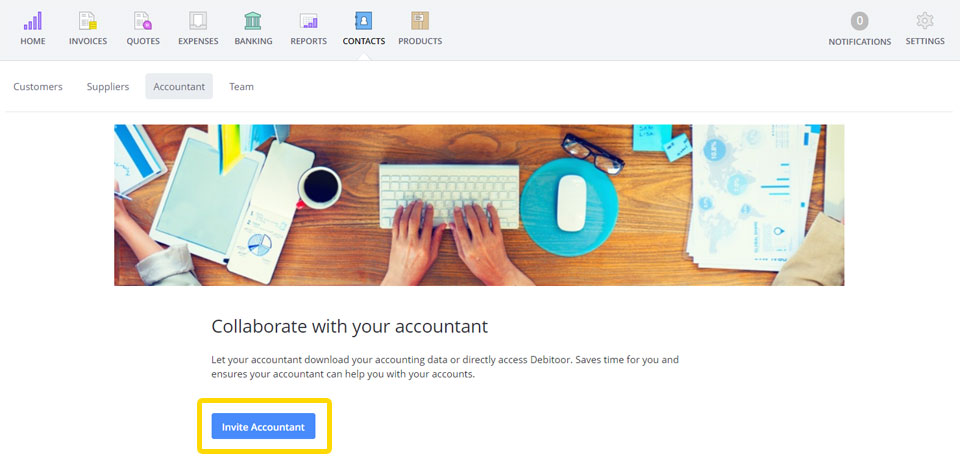 Your accountant will receive an invite email to collaborate on your account.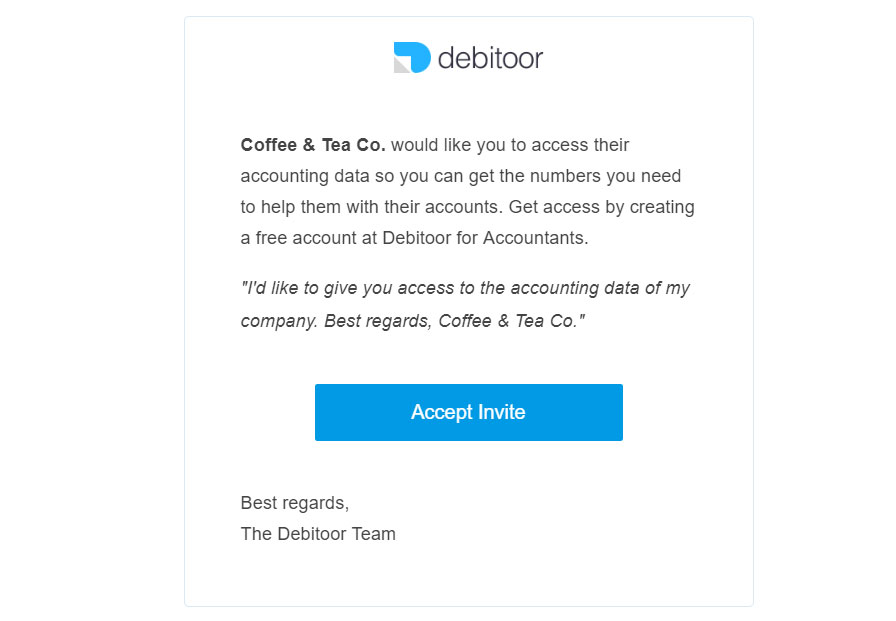 They will then be directed to a page to set up an account in our dedicated accountant access 'Studio Debitoor', if they do not already have one.

Once your accountant has set up their account, they will be able to accept your invite and from there, download the data they need. They can also use this dashboard if they work with multiple clients using Debitoor.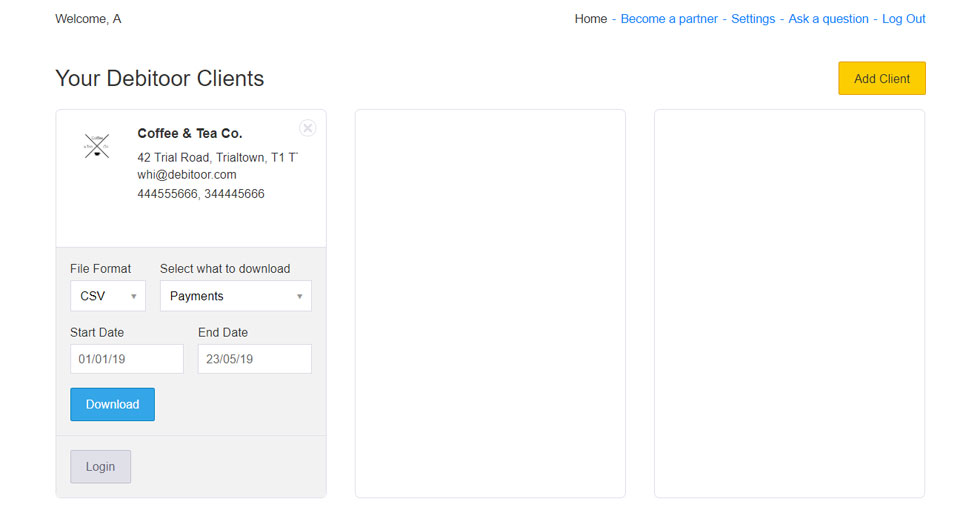 By inviting your accountant, working with your business becomes easier for the both of you by preventing a long set of emails and replies. You also retain a higher level of security because there's no need to provide your login details.