Create a credit note
How to issue a credit note on an invoice
If you send invoices to your clients, a credit note can be a very useful document in a variety of situations.
For example, you might issue a credit note if there was a mistake on an invoice or if your a customer decides not to purchase certain products after receiving their invoice.
With Debitoor, it's easy to create a credit note for an invoice. The amount you list on the credit note will automatically be registered to the invoice, and partial payment from the customer can still be included.
Create a credit note in a click with Debitoor invoicing software. Try it free for 7 days.
<a class="link link--button link--primary" href="/sign-up"CREATE A CREDIT NOTE NOW
To create a credit note:
Go to your list of invoices and select the invoice for which you'd like to create a credit note.
Click on the '...More' button to the top right of the invoice.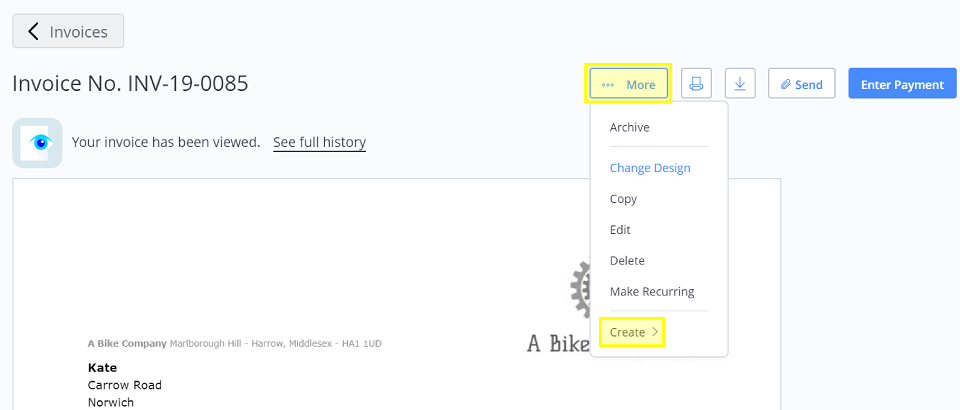 Select 'Create >' from the drop-down menu
Choose 'Credit Note'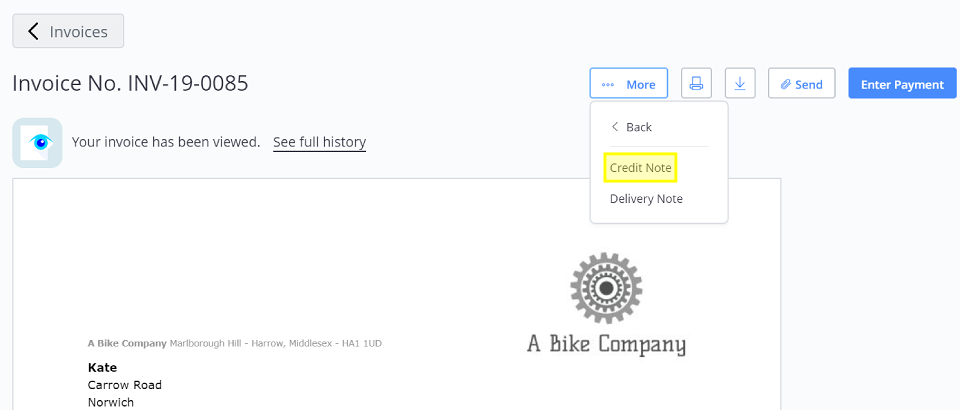 If necessary, edit the information in your credit note. A credit note will automatically register the total amount of the invoice, so make changes if you only want to issue a credit note for a partial amount.
When you're ready, click the blue 'Complete' button.

Your credit note will show up in the history of your invoice, with the amount and any partial payment received from the customer.
You can download your credit note as a PDF document, or you can send it to your customer via email.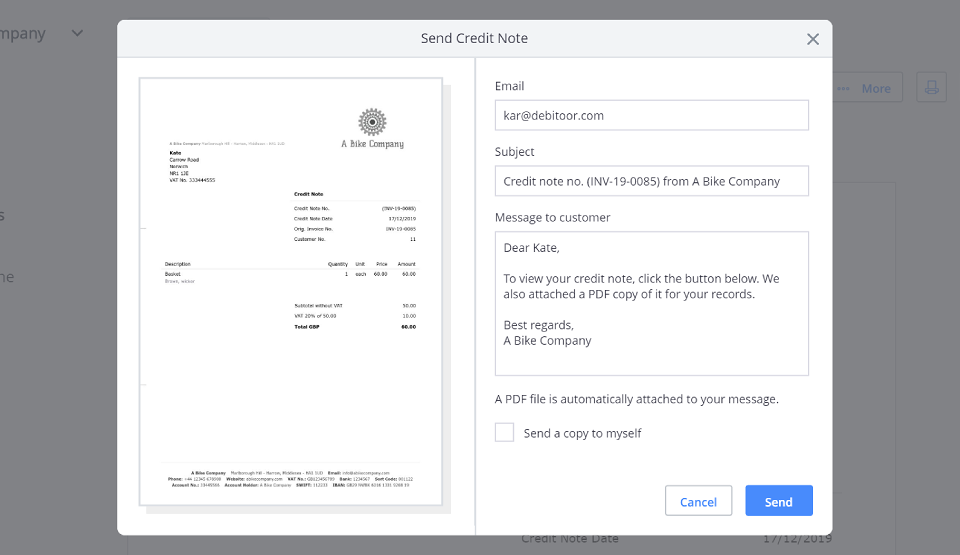 <a class="link link--button link--primary" href="/sign-up" Create a credit note with Debitoor
Need a little more guidance? Check out this short video for a more interactive guide:
If you still have questions, get in touch with us through email or chat with us from within your Debitoor account!