Record expenses automatically: Debitoor Email Alias
Send all your expenses directly to your Debitoor ​​email alias address and your expenses will be uploaded directly to your Debitoor account.
Create your Debitoor email alias
On your Debitoor account click on the 'Settings' menu in the top right corner, and select 'Settings' from the drop down menu. Then click on your 'Account' , and under the section 'Your Account' you will see a direct link to 'Create Alias'.

All you need to do is set a custom email address (for example: [email protected]), so that you can send documents from your own email address to this alias email address. Then you will find these documents automatically uploaded to your expenses.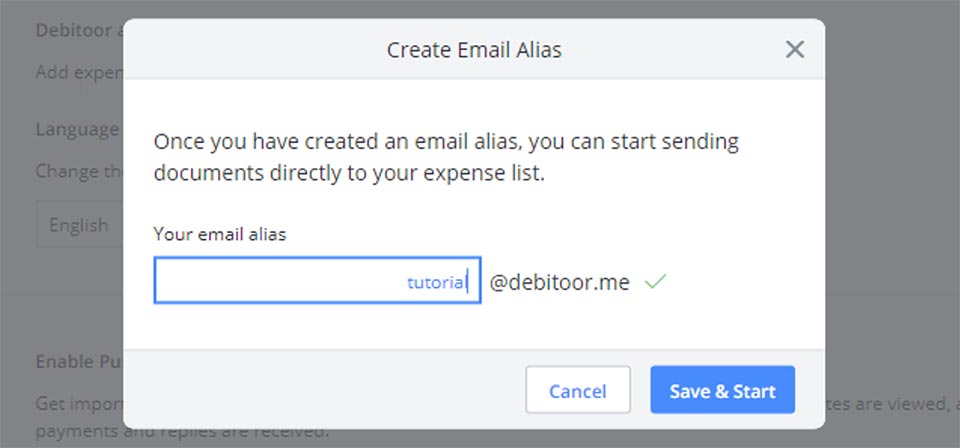 Under 'Learn More' of the Debitoor alias, you can see how the process works. When you send an email to your alias email address, you can attach an expense in PDF, JPG, GIF, or PNG format (max. 10 MB or 10 pages) with the subject line of: "My first expense: 149,00 2018.06.15".
Once you have created your email alias, it will be displayed here, and can be changed at any time:

Not yet a Debitoor user? Sign up now!
Looking for a little extra guidance? Check out our step-by-step video:
Still have questions? Don't hesitate to contact us by email or via our in-app chat!