Create your first invoice
Welcome to Debitoor! Thanks for signing up for our cloud-based invoicing and accounting software. We aim to provide freelancers and small businesses with all the tools necessary to handle their own finances. Here we'll give you an easy guide for setting up your account and creating your first invoice.
Home
When you login to your account, your 'Home' screen provides several graphics to give you a quick overview of your business income and expenses, as well as payments due from customers. A helpful way to visualise your company's finances!
You can adjust the time period of the graphs by clicking the arrows in the upper right hand corners, and you can personalise your home screen by clicking 'Customise page' at the bottom.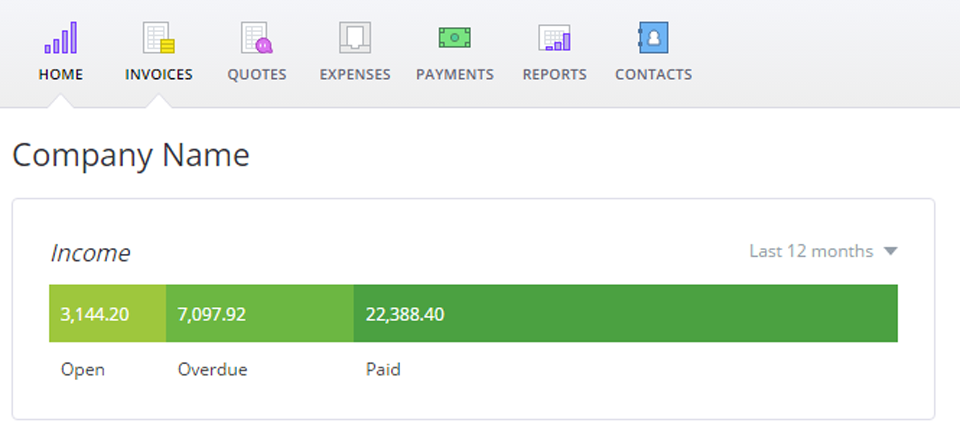 Let's begin
Ready to get going? Check out our video tutorial below for more information on adding or editing your company information, as well as how to create your first invoice!
Add your company info and logo
Click 'Settings' and select 'Settings' from the dropdown menu
You will see a field labeled 'Company info' where you can enter your company information
Below, you will see a field labeled 'Company logo' where you can upload a file with your own logo
Below, you will see a field labeled 'Company logo' where you can upload a file with your own logo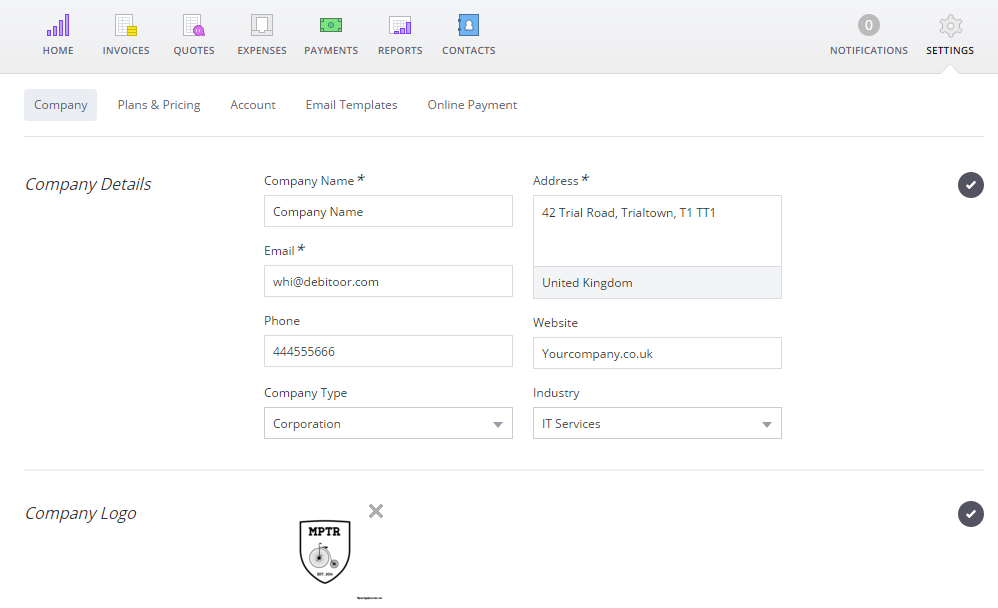 Create an invoice
Click on the 'Invoices' tab and click the blue button 'New Invoice'
Here you can enter the information of the customer for whom you're creating the invoice. Click on the 'Save customer' text if you wish to save this customer to your account. Saved customers will show up in a drop down menu and will autofill if selected when you create more invoices. Enter your preferred invoice number.
Enter your product, amount and prices. Choose the tax percentages you wish to include or exclude. By clicking the arrow on the right hand side, you can also save your product for easy addition to future invoices.
Add more products if you wish!
Check out your invoice options including whether the total is gross or net, which currency you'd like to use for invoicing, and whether you'd like to provide your customer a discount.
Add any special conditions such as 'payment on delivery' in the 'Terms' box.
Double check your amounts before you scroll up and hit 'Save' to save the invoice as a draft, or 'Complete invoice' if it's ready to send.
You can also click '...More' and select 'Change design' to see your invoice template options!
Remember to 'Save' your invoice. You can always complete it later.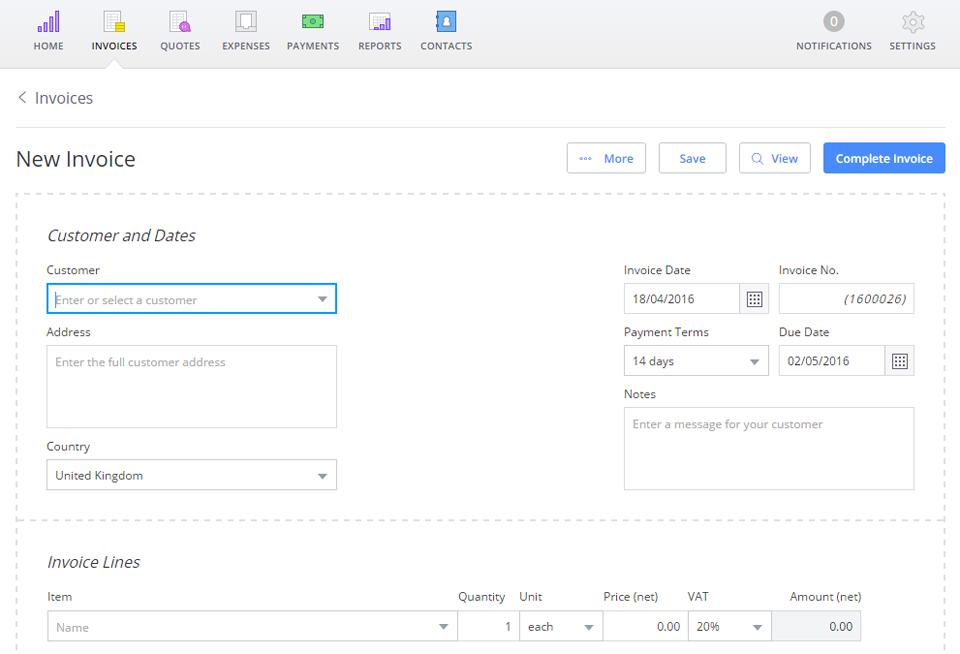 Check out our short video to see the step-by-step process:
Still have questions? Contact us via email or login to your account and chat with us!