How to create a payment reminder with Debitoor
As a freelancer or small business owner, you'll know that late-paying customers are often an unavoidable part of running a business. And when customers don't pay their invoices on time, you end up in the unfortunate position of having to chase late payments.
To help you get paid quicker, we've made it easy to create and send reminders to your customers. Here's how to issue a payment reminder with Debitoor invoicing software.
To issue a payment reminder:
Log in to your Debitoor account from a web browser.
Select 'Invoices' from the main menu.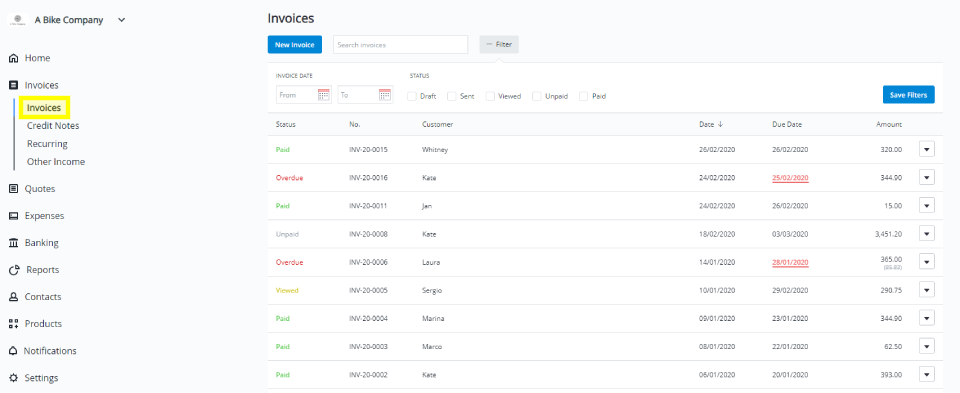 Find the overdue invoice for which you'd like to send the reminder (you can't issue a payment reminder unless the invoice status is 'Overdue').
Click on the invoice.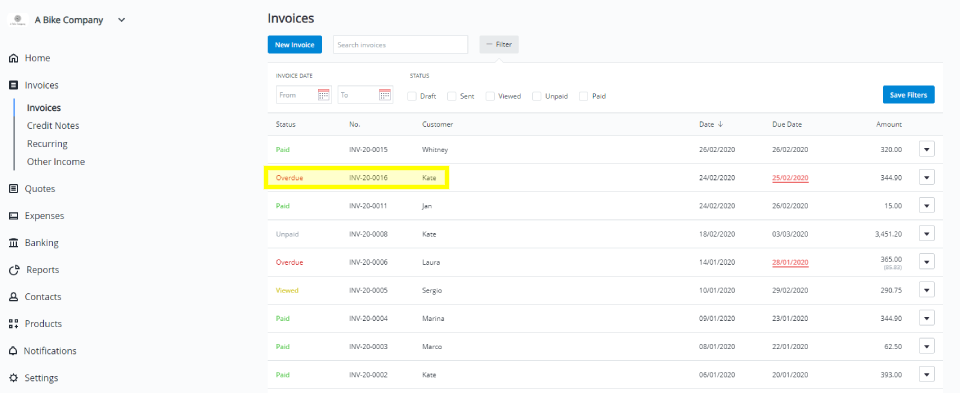 Click on the button labelled '...More'.
Select 'Create'.
Select 'Reminder'.

Choose whether to send a friendly, first, second, or third reminder by clicking on one of the faces.
If you want to edit the pre-written message or add your own text, click on the text box and start typing. Anything you type will save as soon as you click outside of this box.
If you want to add a late payment fee, enter the amount you want to charge in the box labelled 'Reminder fee'. The payment reminder will automatically update to include the late payment fee.
Once you've chosen which type of reminder you want to send and added a message or late payment fee, click on 'Create'.

Double-check the customer's email address, and edit the email template if necessary.
Click the box labelled 'Send a copy to myself' if you want to receive a copy of the payment reminder via email.
Click 'Send' to email the payment reminder to your customer.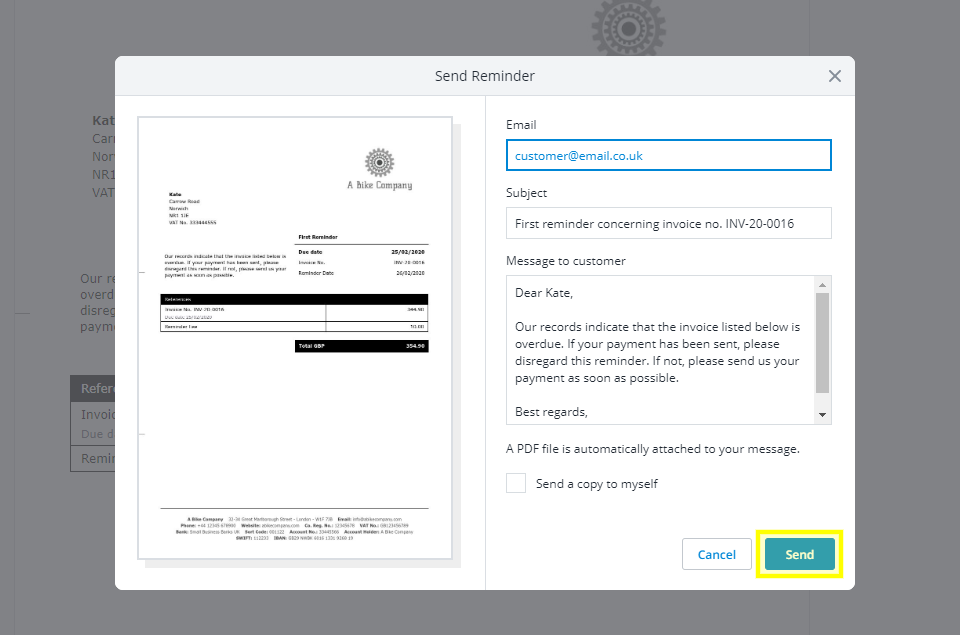 If you still have questions about creating and sending a payment reminder with Debitoor, don't hesitate to reach out to us! Send us a message through our in-app chat or email us at team@debitoor.com.