How to connect SumUp with Debitoor
By integrating SumUp and Debitoor, you can easily import all sales transactions from SumUp into your Debitoor profile. The biggest advantages of this integration are the automatic import and matching of your income and expenses, as well as the automatic registration of all transaction fees.
Connect Debitoor with SumUp
To connect SumUp to Debitoor, follow the steps below:
Click on 'Settings' in the navigation menu
Click on the 'Receive payment' tab
In the SumUp section, click the 'Connect' button
Sign in with your existing SumUp profile or sign up
Click 'Authorise'
You'll return to Debitoor and see a confirmation that your SumUp profile has successfully been connected.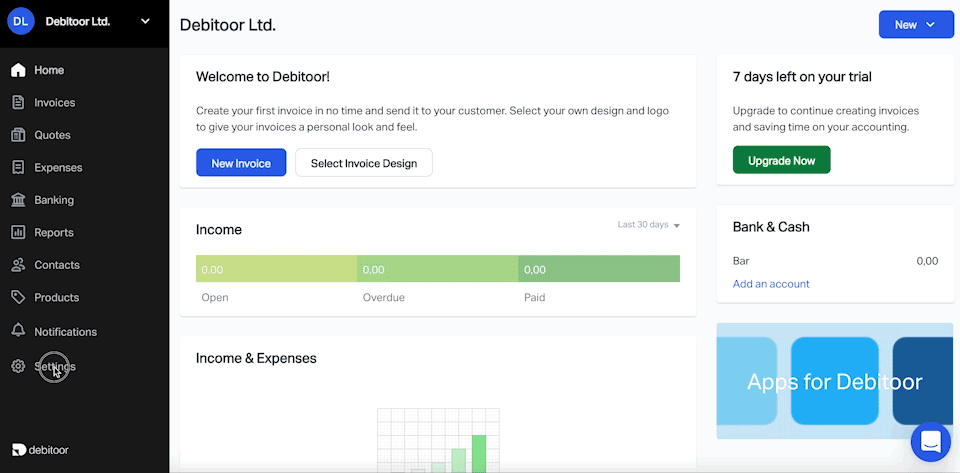 Import SumUp payments to your Debitoor account
In your 'Banking' tab, you will find the options for importing your SumUp transactions. Select "SumUp" from the drop-down list and click the gear icon to the right. You can choose the import date, and all income and expenses from that date to the present day will automatically appear in your Debitoor profile.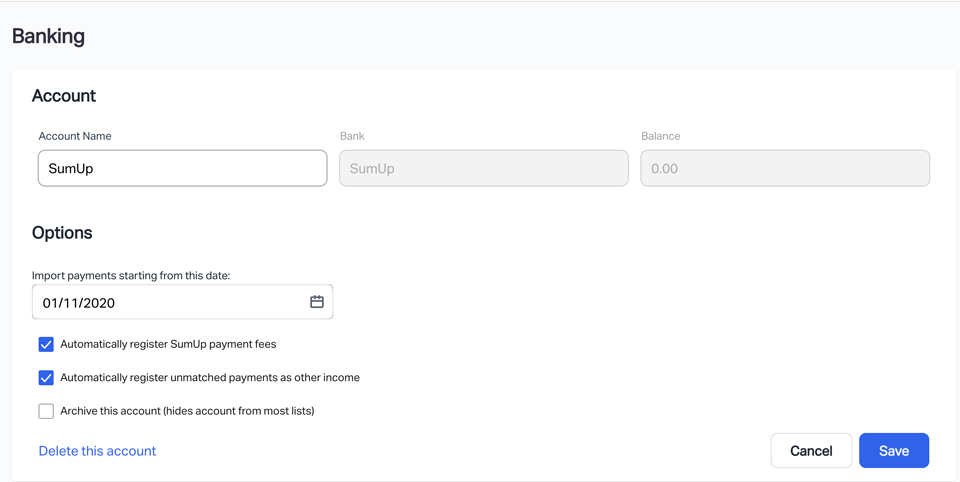 Sales not linked to a Debitoor invoice are automatically registered under 'Other Income' and you'll find your transaction fees under 'Expenses'.
Updating your transactions
The integration only needs to be set up once. After that, new SumUp transactions will automatically upload in the 'Banking' tab.