Work with your accountant
Invite your accountant to access your data in the Debitoor invoicing and accounting software, enabling them to quickly and easily guide you as you grow your business.
You are an accountant
Working with your clients in Debitoor allows you to:
Access their data from anywhere
Get data in CSV or Excel format
Invite more of your clients to join Debitoor
Looking for an accountant?
Check out the list of accountants near you who can:
Help you with your bookkeeping
Advise you to grow your business
Easily access your data in Debitoor
Invite your accountant
Email your accountant with instant access to your data:
Smooth online cooperation with your accountant
Your updated data always available for export
Work smarter and save money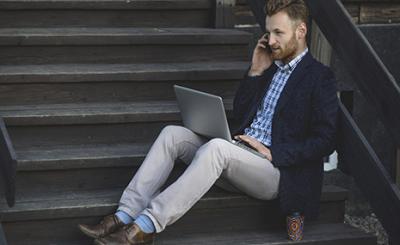 Email your accountant and give them instant access to your data.
Let your accountant access the data they need
Instant email access
Instant export of customers, invoices, expenses, products or suppliers
Invite your accountant
Debitoor cooperates with the Association of UK Accountants who are encouraged to promote their services in the Debitoor accountant list. Note that in the UK, only members of the Association of UK Accountants can join the Debitoor list of accountants.
Get listed and promote your services
Get more customers who use Debitoor
Smoother cooperation with your clients
Join the list of accountants