Have fun managing your business accounting
Recent updates in accounting and invoicing software have not only increased the speed, usability, and mobility of managing your business, they've also made it more fun.
We might be partial to accounting & invoicing software, but we haven't lost our minds. We understand that registering expenses, matching payments to invoices, dealing with VAT/GST...these are not the thrilling parts of being self-employed.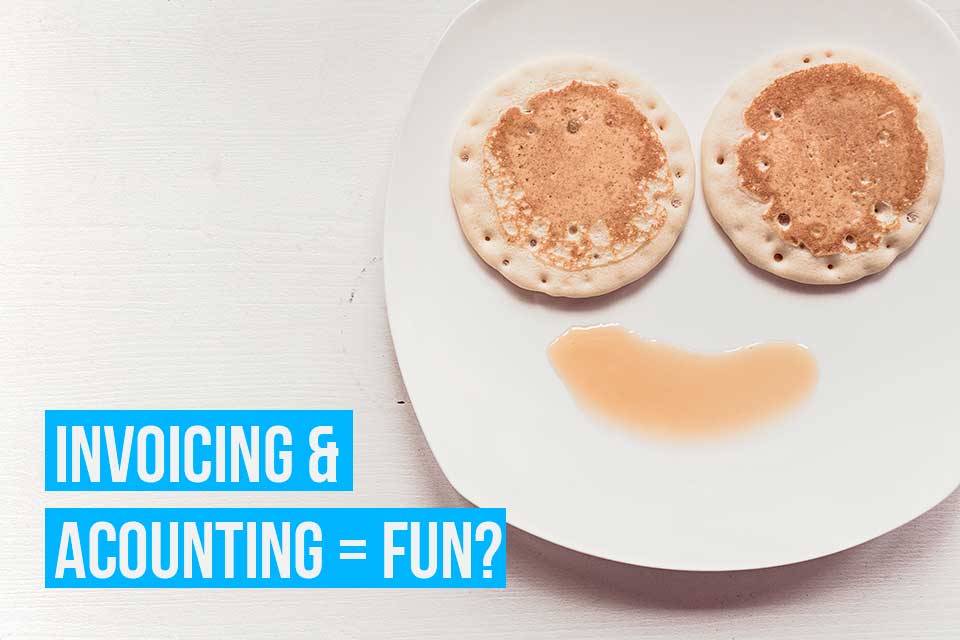 'Fun' and 'accounting' aren't two words that typically appear in the same sentence. But 'funny'? Maybe:
When the wife of an accountant can't sleep, what can she do?
- Ask her husband: "Honey, tell me about your day at work"
Or...
A single woman was informed that she only had 6 months to live. Her doctor suggested that she find an accountant and get married. When she asked if marriage would help her live longer, the doctor replied:
"- No. But those 6 months will seem like an eternity."
No offense intended! All jokes aside, accounting is a crucial part of running a business and accountants do incredibly important work, even if it is arguably not the most exciting.
How to have fun with accounting
Let's first address the obvious limitation: having fun with accounting is not an easy feat. But, as with all monotonous and tedious-but-necessary tasks, there must be ways to make it fun. So how can that fit with business finances?
One of the main ways to make invoicing and accounting more fun is, to be obvious, the option to instantly change the design and layout of your invoices. And a major advantage of online invoicing software, is that this can be done with just a few clicks.
Who knew that creating an invoice could be fun? But with the option to customise each invoice you send out to your customers, it offers a chance to allow a bit of creativity and promote the brand of your business while still remaining professional and legally compliant.
And it doesn't stop there. In addition to changing the layout, images, colours, and fonts of your invoices with a click, this can also apply to quotes, delivery notes, and more.
As far as expenses go, these can be added with the snap of your camera. Taking less time than a selfie (because you can be sure to get a good shot within the first 3 tries), adding a business expense has never been quicker. OCR technology helps to speed up the process. Making it a breeze to register an expense. And who doesn't like accomplishing a typically tedious task with a tap?
Financial reports also make invoicing and accounting software a little bit more exciting. No more painstaking calculations - your reports can be at your fingertips with a click, including your balance sheet, VAT report, and profit & loss statement.
Any finally: changes, updates, and improvements. As you work with accounting & invoicing software, the needs of your business are taken into consideration in developing the software, which means you can look forward to constant development and additions.