Connecting to PieSync to sync contacts across apps
By connecting Debitoor to PieSync, all of your contacts will be syncing in real-time with hassle-free two-way syncing. That means you only need to set it up once, and any contact you add to either app will automatically sync with the connected app. Learn more about PieSync in our blog: 'Contacts across apps with PieSync'
It only takes a few minutes to sign up and get started.
1 Visit the Debitoor App Market and click on the PieSync link to sign up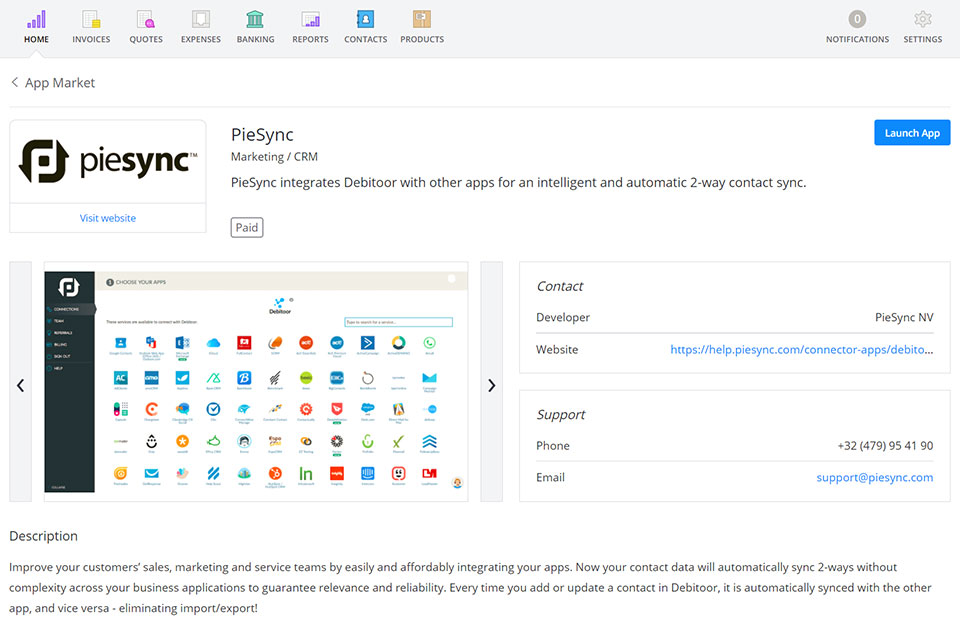 2 In your PieSync profile, search and select Debitoor and another app that you would like to sync with Debitoor. PieSync offers over 100 different applications to sync with your Debitoor account. From iCloud to MailChimp, to Salesforce. Choose your app.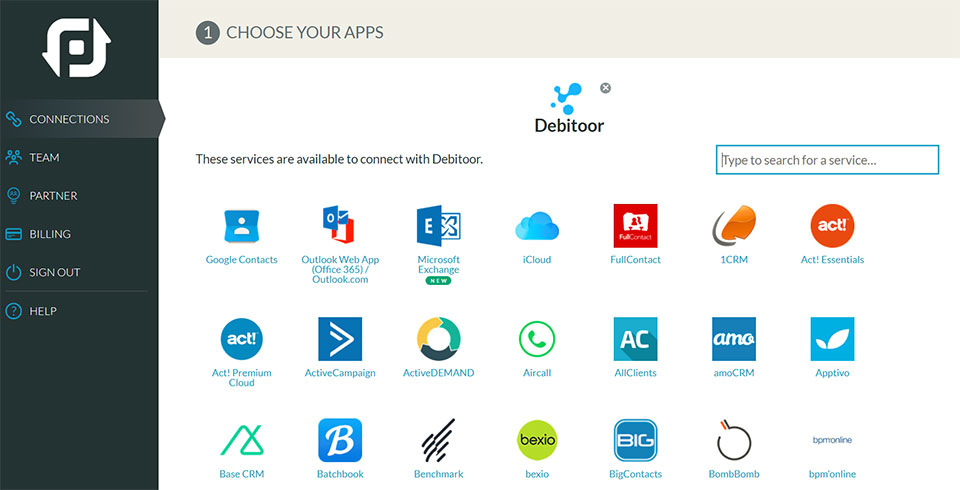 3 You will need to authorise both applications. You will be prompted to do so to and for Debitoor a window will pop up where you can click 'Allow'.

4 You'll then see your options for syncing the two applications. You can adjust certain settings, including which application should "win" in the event of the same contact in both but with slightly different details.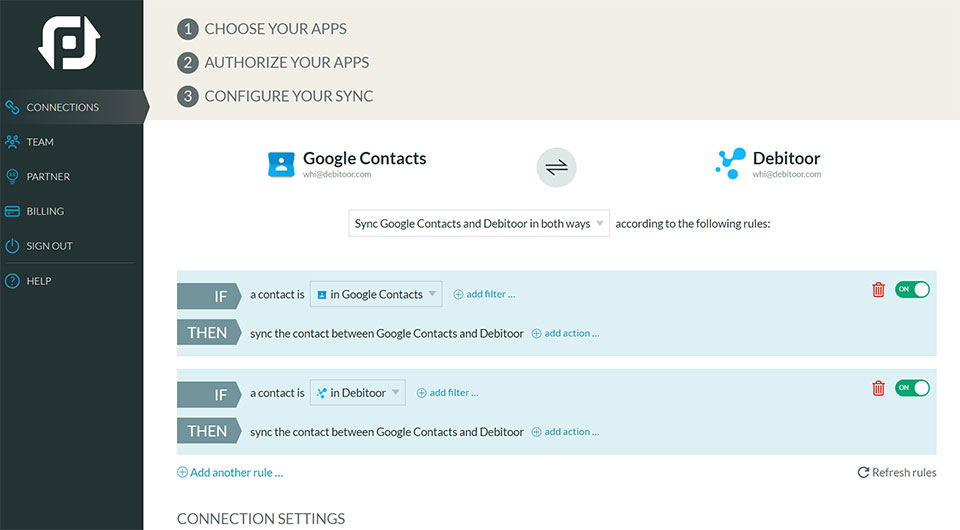 5 Once you've got your settings ready, scroll to the bottom and click 'Start syncing'!
6 Your two accounts will be synced instantly and you will see all of your Google contacts added in your Debitoor 'Contacts' tab (and vice versa)!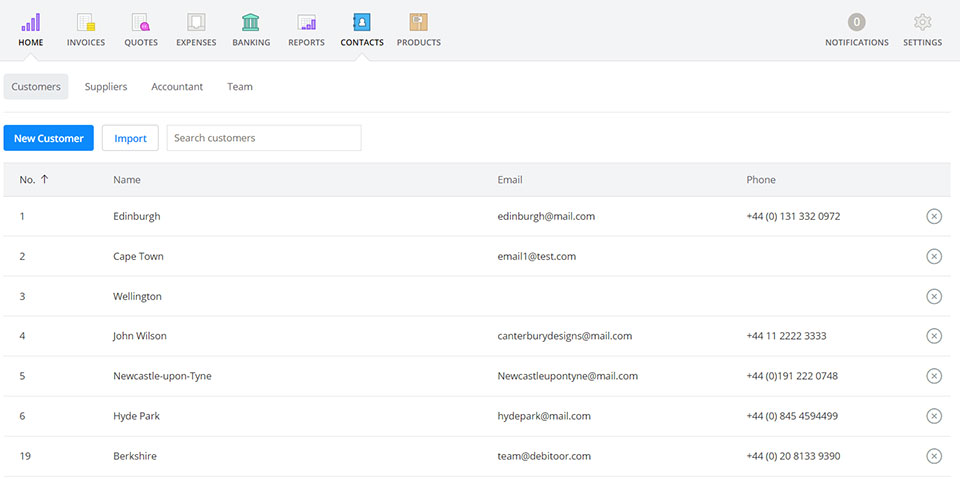 Questions? Contact us anytime at [email protected] or get in touch in the in-app chat.