Misplaced receipts and forgotten invoices are a never-ending source of petty frustrations. Yet neglecting to sort them causes you to lose that precious overview and might make you miss out on important tax deductibles. Eliminate these headaches by storing your documents in the cloud.
---
Send now, sort later
Highly effective people are not that different from the rest of us. They simply get ahead by using productivity hacks to deal with the mundane and frustrating sides of running a business. storing expense documents in the cloud is the number 1 trick on the list.
To do away with long evenings hunched over heaps of faded sales slips, just snap a picture of a receipt right after paying and send it directly to your Debitoor account. The next time you log in, all your expense documents are there for you to sort and see with a clear overview in your expense timeline.
The same goes for PDF invoices or confirmation emails. Send them to your Debitoor email address or upload them directly into the app and enjoy the convenience of having all your documents safely stored in the cloud – accessible at any time, on any device.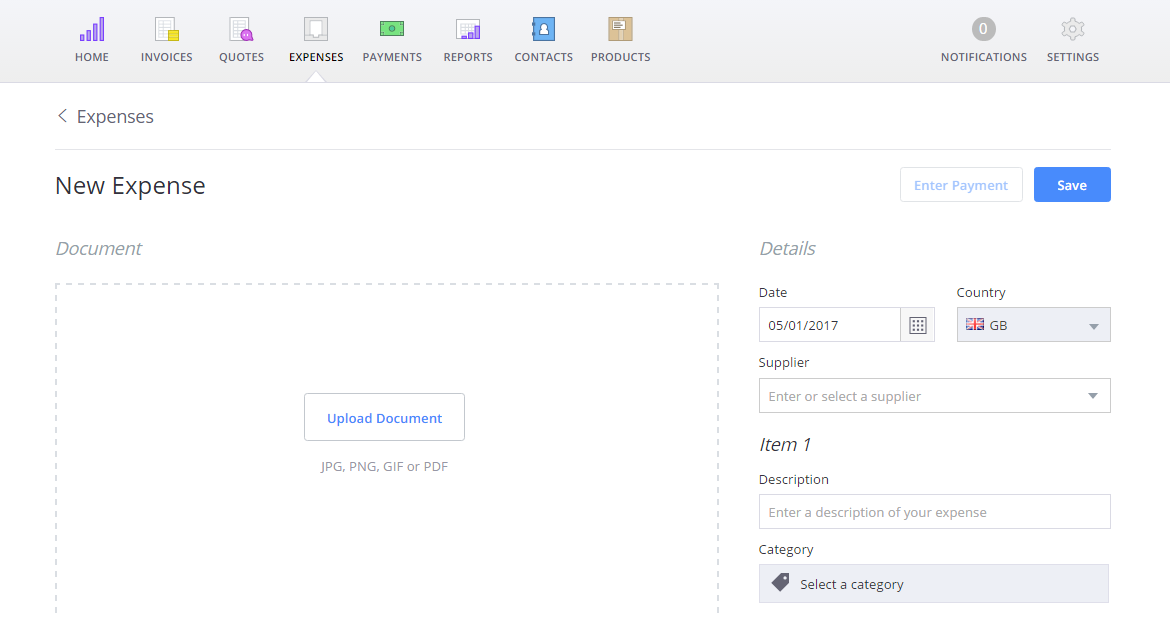 See your documents in context
Seamstresses like to repeat that a stitch in time saves nine; this is just as true of accounting and invoicing. Add a quick note to your purchase receipt at the time it occurred and you will avoid a lot of head-scratching down the road.
Storing your receipts, invoices, and emails under the Expenses tab in Debitoor also gives you additional insights into your business. By tagging key receipt data in the expense form, you can then search, compare and sort your receipts in Debitoor.
Seeing your expenses in context helps you answer all kinds of questions: from how much you spend on business travel to who is your number one supplier. Try it yourself and see how much quicker your decision-making becomes.
Quick facts
Debitoor currently supports PNG, JPG, GIF, PDF and HTML file formats for expense documents.
You can enter your expenses manually, transfer them from your bank statement or create them by using your email alias. You can upload attachments from your phone, desktop or a scanner.
The Debitoor free plan allow you to attach up to 20 documents to your expenses. Read more about our paid plans to learn how many invoices and expenses you can create.