At Debitoor, we want you to have a seamless and simple experience using our invoicing software. We have a multinational support team who are always eager to help you out! We receive several questions every day, but this article will outline a few of our frequently asked questions.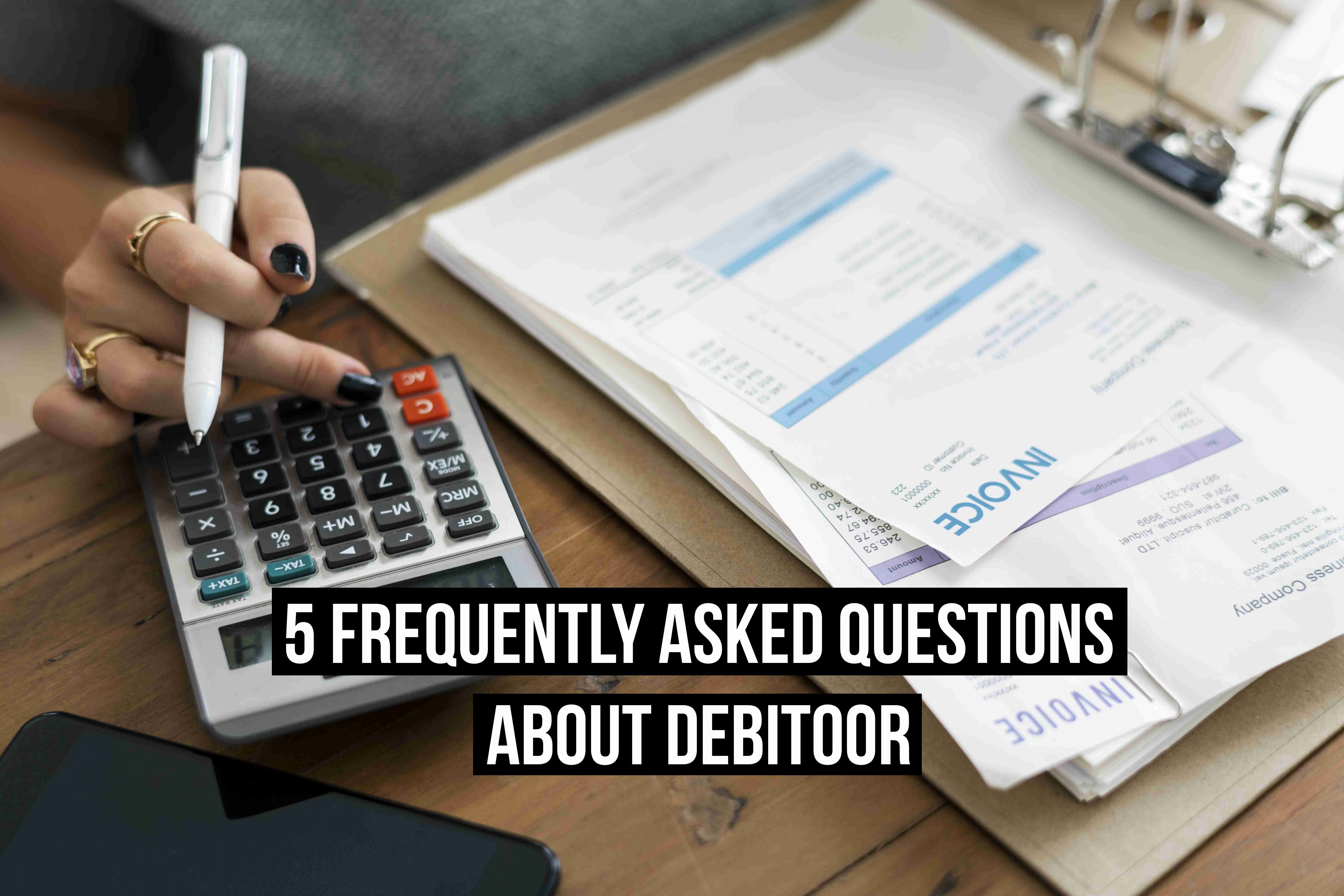 1. Do I need to have accounting knowledge to use Debitoor?
Our mission at Debitoor is to help small businesses thrive! We built an intuitive and simple platform which requires absolutely no previous accounting or invoicing knowledge. With our invoicing software, you don't have to worry about the specifics, as we ensure that all of the required details are completed for you.
With Debitoor, you can create your first invoice in under a minute by simply filling in some boxes. The software automatically updates and saves everything as you go, and all relevant accounting reports, like the balance sheet, and profit & loss statement are automatically created by the system.
If you run your own business, it would be beneficial if you have a basic knowledge of accounting, and what your business requires in regards to accounting software. But don't stress too much about it, because the next question will cover all of the features that you can choose from.
2. Which plan is right for me?
We offer 4 different plans based on your accounting needs. The plans are categorized by size: XS, S, M, and L, and the features correlate to the size of the plan. The best way to decide which plan is the best for your business is to figure out how many invoices you will require. With the smallest XS plan, you can have up to 100 invoices or expenses per year, and with the largest L plan, you can have unlimited invoices and expenses.
We recommend that you choose the plan with the features that meet your business needs today, as you can always upgrade your plan as your business grows. You can also speak to your accountant for a better idea of which plan would suit you best. Feel free to take a look at our features page to see all of the features we offer.

3. Can I accept payments with Debitoor?
With Debitoor, you can connect card readers, or accept online payments with our partners! Our payment partners are SumUp and PayPal. You can decide which partner will suit your payment needs.
SumUp offers card readers with chip & pin, and contactless options so you can easily accept credit, debit, and contactless payments from a customer in real-time. The card reader is cordless and only requires a WiFi or data connection so you can accept payments on the go. SumUp also offers online payments if your customer is not with you. You can connect your SumUp account to Debitoor to have automatic matching to your invoices and expenses.
PayPal is a secure and affordable way to accept credit card and PayPal payments online. When you connect your PayPal account to Debitoor, you can accept payment online, and the money will go directly to your PayPal account, where you can connect your bank account, or use the balance for online payments.
4. What are the system requirements for Debitoor?
You can access your Debitoor account anytime, anywhere, either on a computer or phone. You can access the online platform on any computer or phone browser. We also have an Apple and Android app so you can create and send invoices on the go, as long as you have a WiFi or data connection.
The iPhone/iPad/iPod app requires an iOS of 12.1 or later, and the Android app requires Android 4.4 (KitKat) or later. You can find your operating system version in your phone's settings under 'About Phone'.
5. Can I cancel or change my subscription?
Of course! We understand that in business, things are constantly changing. If you subscribe to a Debitoor monthly or yearly plan, you can cancel at any time. When you cancel, you will not receive a refund but will continue to have access to all of the features in your plan until the end of the billing cycle.
It's important to keep in mind that our plans automatically renew, and you can easily update your payment details on your account. You can upgrade or downgrade your plan at any time if needed. You can also permanently delete your account which will also delete all data and information from the account.
At Debitoor, we have an awesome support team! We're always happy to help, receive feedback, or even just chat. If you have any questions not covered in this post, feel free to send them through to team@debitoor.com.