This week we're releasing a brand new look for your Debitoor mobile app. The update marks one of the most significant design changes we've ever done, with the aim of creating an app that is more accessible, more attractive, and more intuitive than ever.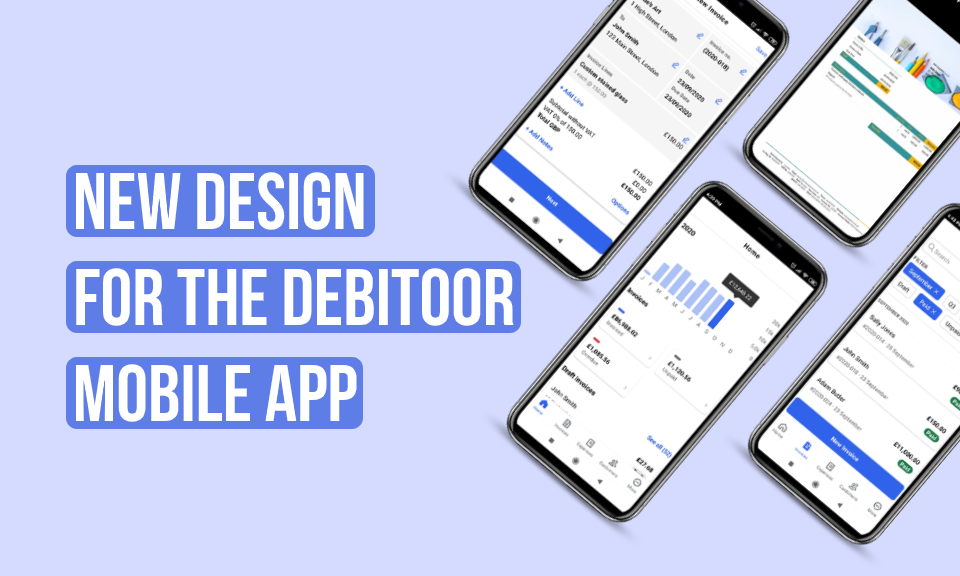 Our team of UX designers and developers have been working hard to bring this new version to light in time for autumn. The changes are part of our larger goal of creating an app designed to make invoicing & accounting simple and professional for all businesses.
To learn more about the ideas and motivations behind the changes, we spoke directly with our UX Lead and Chief Designer, Hugo Corzo, who gave us some insights into the update and more details about the new look you'll find in the app. So let's take a closer look at the latest in the Debitoor iPhone and Android mobile app...