It's 2014 and here at Debitoor, it's all about accounting. Online VAT reporting, bank reconciliation and document handling - with more accounting features in the making.
What started out as an experiment to build a simple invoicing solution for small businesses and startups has taken a giant leap into the not at all boring world of accounting.
And so today, we're adding a new pricing plan to Debitoor which includes all invoicing and accounting features of Debitoor in one package called "Premium Plus" which is available at €10 per month.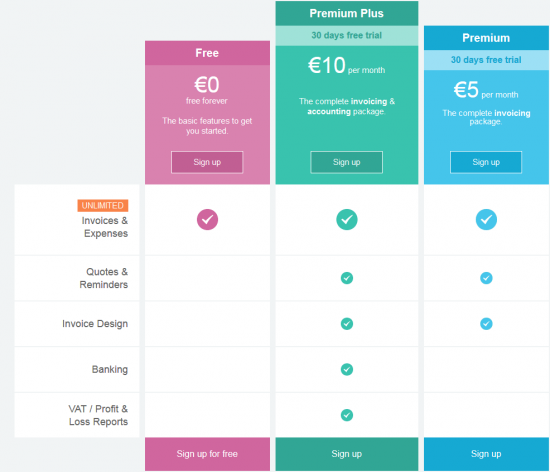 If you're already on Premium, you're automatically moved to the new plan, but you'll be paying the €5 per month as usual. That's our way of thanking you for signing up for Premium early.