We've been working hard on a new feature that allows you to track your expenses and suppliers, and have now made the Expenses Beta available to all users. We hope you love it as much as we do. To start tracking your expenses you just need to request access on the Expenses page.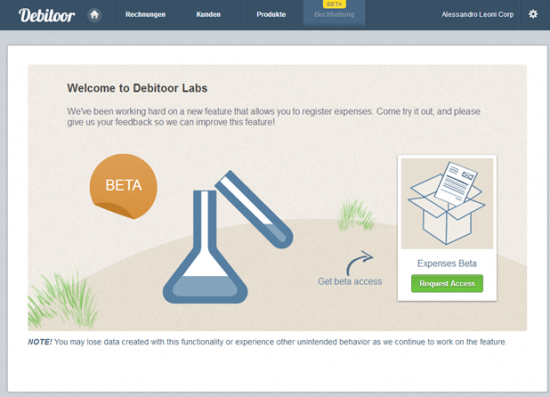 Expense Beta with ability to request access
With Expenses it is possible to create suppliers directly from the Expense form. Once a supplier is selected for an expense, we will calculate VAT based on the location of the supplier.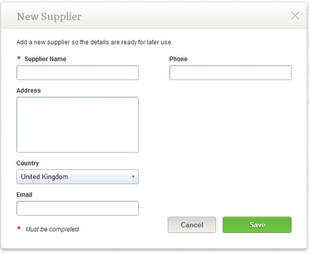 Create a new supplier
We have also added the ability to select if and how an expense was paid. You can specify if the expense is paid by cash or through a bank account (credit card, check, bank transfer etc.).
More in this release
Refinements and UI adjustments: We have also worked on minor fine-tuning in the flows for credit card payment integration, Account Management and reminders.
Performance improvements: Some of our users have more than 2,400 invoices. So many invoices make the rendering of the invoice list a bit challenging. We have therefore implemented a number of performance optimizations which has resulted in improved performance up to 80 times in showing long lists of invoices.
Small fixes and Tech improvements: In this release, we have fixed a number of small bugs that were not serious, but still needed to be fixed to live up to our quality standards. Also our general infrastructure has received some developer attention.
We're continually working to improve Debitoor and we need your feedback to make the Debitoor experience even better and deliver new functionality in the coming weeks and months. We would love to hear from you so please provide feedback through our dedicated user-voice or in comments below.
Thank you for using Debitoor!