You deal with this situation all the time: A customer pays only part of an invoice. How do you keep track of partial payments? Debitoor makes it pain free. You can easily match a partial payment to the corresponding invoice.
Under 'Payments', find the right transaction and match it to the invoice. The invoice will remain in the 'Unpaid' category, but you can see the recorded payment when you open the invoice. It will also display the amount that's still due.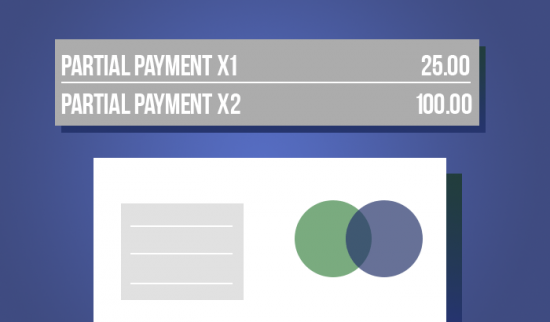 Record both bank and cash payments
You can match both partial payments received by bank transfer or by cash. Just select either the bank or the cash option in 'Payments' and find the right transaction.
The bank and cash features rank high on our priority list and we are working on making these even better. Ideas include making it possible to edit the account name and showing an easy overview of all connected accounts.