Every customer loves a discount. They can do wonders for your sales numbers. That's why a highly requested new feature is now available in Debitoor: Adding discounts to your invoices and quotes.
To add a discount, simply type the desired percentage into the newly created box called 'Discount'. The system will then automatically make sure the discount is added to the whole invoice.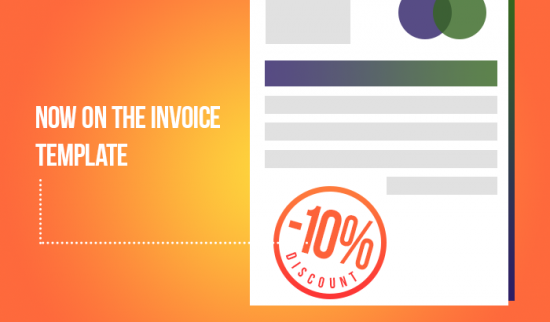 Different VAT rates no problem
What if you have different products with different VAT rates? Debitoor automatically takes this into account. No effort required from you.
Why give discounts to customers?
You probably know this better than anyone – discounts can boost sales. But use discounts wisely. As eHow explains, having a discount strategy should always be preferable to blindly dishing out price reductions. Once you've found the strategy that's right for your business, simply add the discount to your invoice created in Debitoor.