After a year of a great integration with PayPal, we've made the partnership even better. Now, every time a customer pays one of your invoices via PayPal, the payment is directly and automatically matched within your account.
Here's a little more about how it works:
First, connect your Debitoor account to PayPal by clicking on 'Settings > Settings > Online Payment'.
You'll see PayPal listed, and click the 'Connect' button to get started. You'll need a PayPal Business account to connect, so if you already have one, just log in to activate the integration, or you can easily set one up.
Once your PayPal Business and Debitoor accounts are connected, you'll see a new bank folder under your 'Payments' section. This PayPal account is where you'll be able to view all of your incoming payments from PayPal.
When your customer views your invoice, they'll see an option to pay quickly and easily via PayPal.
Each payment will automatically be imported and matched to the corresponding invoice.
Why connect PayPal & Debitoor
As explained by one of our programmers, Allan Ebdrup, based on hard data, users who connect and allow their customers to use online payment like PayPal receive their money 10% faster than users who do not offer this option. In a period of just one month.
That is to say that users who connect to PayPal are more likely to get paid faster than those who do not. With statistics like that, it's certainly worth a try!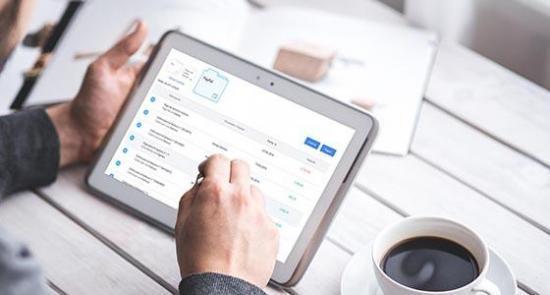 Not convinced? If you need a few more reasons to connect PayPal and offer this online payment to your customers, consider the following:
Automation. When you receive payment from a customer via PayPal, you are notified within your Debitoor account and the amount is automatically registered in your PayPal account folder and the corresponding invoice is marked as 'Paid'.
Security. PayPal is known for it's iron-clad security measures. By offering the option to receive payment via PayPal, you increase the security for both your business and your customer. Because the process is also automatic, there is less for you to worry about.
Speed. Connecting to PayPal helps you get paid faster.
Ready to give it a try?