Well, now you can have a whole 5000 characters to let your imagination fly!
We've just added another feature to our growing roster: a custom message field at the bottom of each invoice. You can use it to explain your Shipping Policy:

Or you might have a special Returns Policy: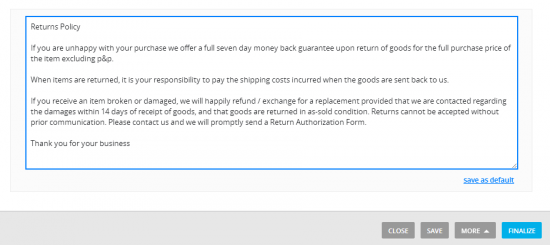 Or maybe you want to add a personal touch: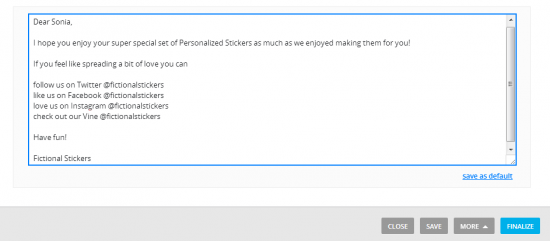 And you can do it in both Free and Premium versions.
Got something to say?
One of our customers suggested a similar idea and we just modified it to fit a few of the other suggestions we got through feedback. That's how we make things happen in here.
So, if you think you're on to the Next Big Thing for Debitoor - make your voice heard and suggest an idea. Or you could just browse through ideas already suggested and show your support by voting for ideas you like.