When you are creating periodic invoices, more often than not the best and more efficient option for you is to create recurring invoices.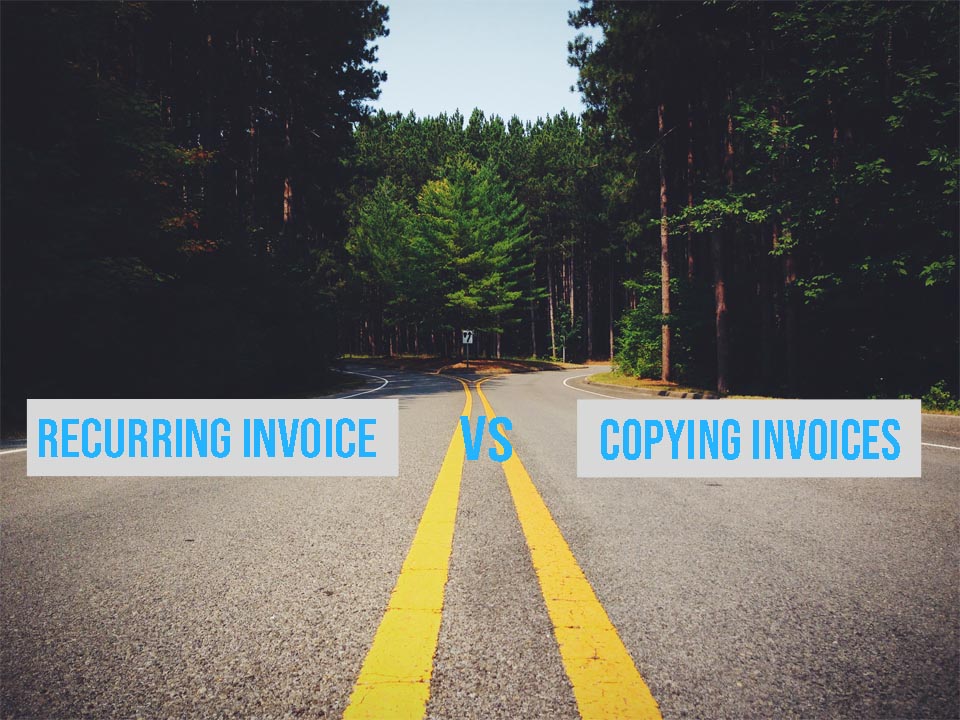 In Debitoor invoicing software you have the option to create recurring invoices for cases where you are invoicing a repeated customer for the same service.
However, in other cases it may be more practical to simply copy an invoice, even if it is a recurring invoice.
In this article we are going to go through the differences between recurring invoices and copying invoices, and when it is more suited to do one, or the other.
When to create recurring invoices
Recurring invoices are designed for activities which require massive and frequent periodic invoicing.
For example, if you have a regular fee for a service you provide every month to the same customer, then the most ideal solution is for you to create a recurring invoice. However, this is only the case if the invoice format is the exact same each month - and this includes the customer details, price, description of goods or services, time frame etc.
When to copy an invoice
In other cases however, it might be more convenient for you to copy an invoice, rather than programming the invoice to recur - even if it is a periodic service.
For example, let's say that you have a customer - or several customers - whom you regularly invoice for similar services. Each invoice however might vary slightly - it could be in the final sales amount. In cases like this, it might be more convenient for you to simply copy the last invoice issued to that customers, and tweak it to make the necessary adjustments.
By copying the invoice, you will create an identical invoice template which you can modify before sending.
If you offer a service that invoices with the same periodicity and frequency, but each time certain concepts may change, then you also have the option to create a recurring proforma invoice, and send it manually.
You can set your recurring proforma invoice to be sent manually or automatically under the "Sending options" of your recurring invoice.

Creating a proforma invoice and setting it to be sent manually might be an effective option for you, because it allows your to review the invoice and make the necessary adjustments before you convert it into a completed invoice and send it.
Invoicing made easier
Creating recurring invoices can help make your invoicing easier, and save you the time which can now be spent elsewhere in your business.
If you have regular and frequent customers with the same order each time - then you should give recurring invoices a try. If you have regular and frequent customers with a similar order each time, then you should try copying and invoice.
Once you have created a recurring invoice, you always have the option to edit it, pause it, and stop it. Just like normal invoices, you can also see the status on your recurring invoices at any point in time.