Suppliers are key contacts for any small business or freelancer. They might provide you with the raw materials you use to manufacture finished goods, they might supply the products you sell to the end consumer, or they might simply sell the day-to-day items you need to keep your business running (coffee, paper, printer ink, etc.).
Managing and maintaining your relationships with your suppliers is therefore an important part of running a business. To make this even easier, we've updated and improved the Suppliers tab in Debitoor invoicing software, and this blog post takes a closer look at the changes we've made.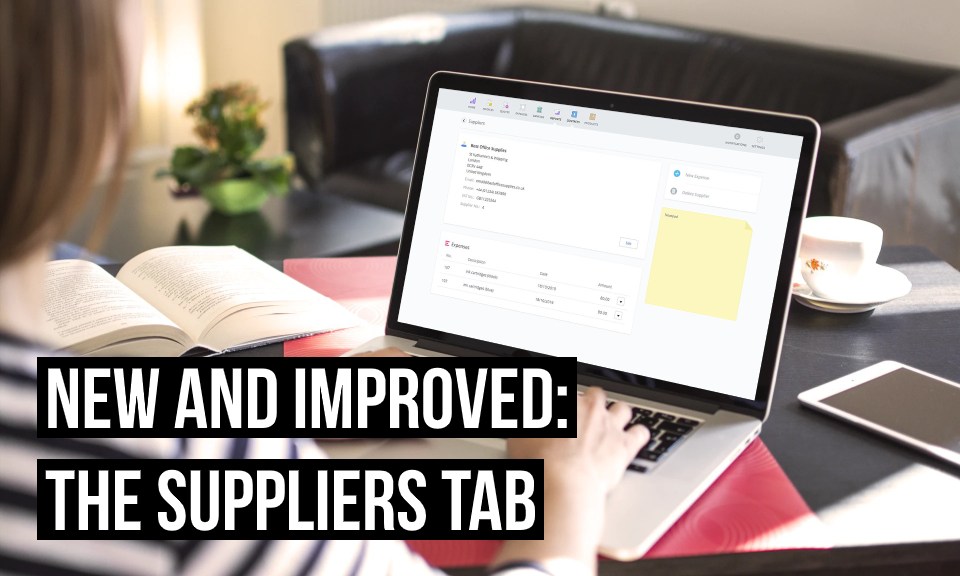 Updates to the Suppliers tab in Debitoor
When you log in to your Debitoor account, you'll see the 'Contacts' tab at the top of the screen. From here, you can manage your saved customers and suppliers, as well as the team members and accountants that have access to your Debitoor account.
When you click on 'Suppliers', you'll see a list of all of your saved suppliers, and if you select a specific supplier, you'll be able to see all of the updates and improvements we've made.
One of the biggest changes is that you can now see all of the previous expenses registered with an individual supplier, as well as create a new expense with the click of a button. If you click on 'New expense', you'll start creating a new expense. The 'supplier' field will already be filled in, and the expense will automatically be added to the list of expenses in that supplier's profile.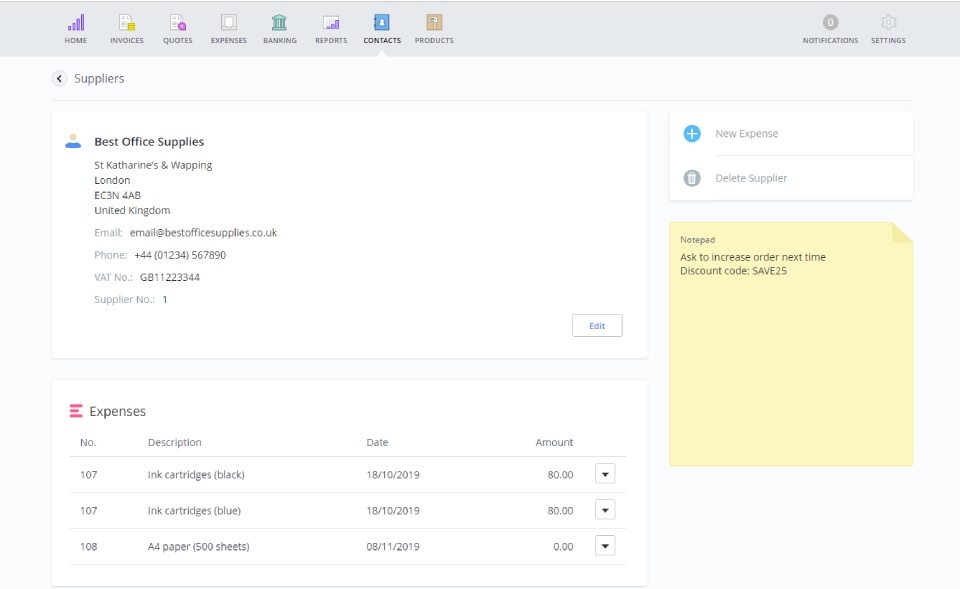 Another major change is that you now have the option to record private notes for specific suppliers. You can use the notepad to jot down any important information about the supplier – perhaps you might want to remind yourself to follow up with a late delivery, or perhaps you were given a discount code for your next order. To add a note, simply click on the notepad. Whatever you type will be saved automatically.
How to create a supplier in Debitoor invoicing software
If you haven't already added your suppliers to your Debitoor, you can do so in just a few clicks. To create a new supplier, click on 'Contacts', then 'Suppliers', then 'New supplier'. Fill in their name, address, contact details, and VAT number, then click 'Save'.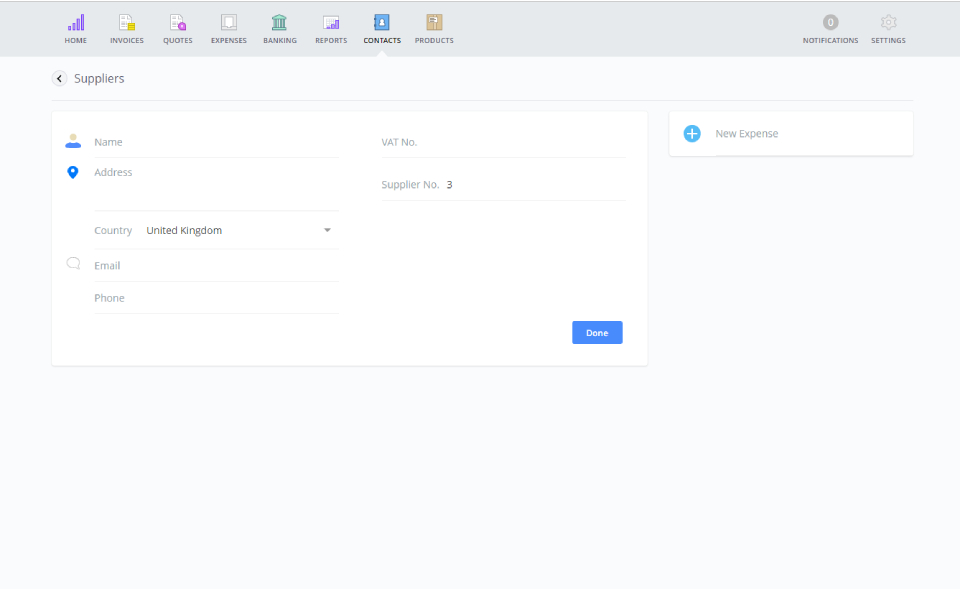 If you already have a list of suppliers, there's no need to spend time typing out their details one by one. Instead, you can upload all of your suppliers in one go by importing a csv file. To find out how, check out our quick tutorial on importing data into your Debitoor account.