The process of bank reconciliation is one that is generally not considered among the many exciting aspects of running a business. And yet, this tedious task is one of the most crucial for staying on top of your company's finances.
It's always the same: painstakingly combing through income and expense records to ensure that the amounts match exactly to amounts recorded in bank statements, often with frustrating forays into emails/cupboards/bins searching for some waylaid bill or paper receipt. Who has time for that?
Fortunately, the development of cloud-based accounting and invoicing software has made this process a little less painful by allowing transactions to be stored and accessed electronically, where users can match each transaction. This may sound familiar to Debitoor users, familiar with this built-in feature.
But we're not stopping there...
Debitoor: a giant leap towards automation
Imagine a programme that automatically matches each item in an uploaded income statement to that item on your bank statement. Now imagine that you upload an expense statement and the programme matches every item on that list too, all while you sit back with your afternoon tea.
This no longer need be a feat of imagination. Debitoor's latest updates have made automatic bank reconciliation a reality. Starting now, Debitoor automatically connects the items on invoices and expenses with those on your account statement.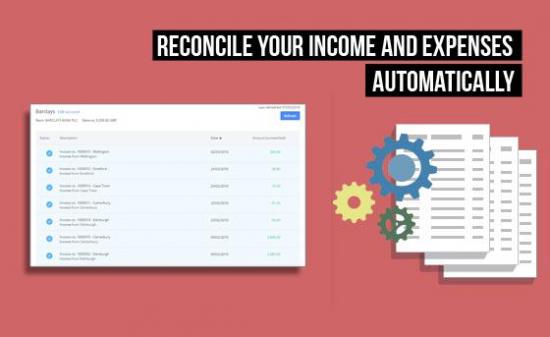 Pretty great, right? As a freelancer, sole trader, or small business owner, we know your time is money so we aim to save you as much time as possible. Ready to get started?
How to: bank reconciliation with Debitoor
1. Go to the 'Payments' tab in your Debitoor account.

2. You will see a folder labeled 'Add a bank account'. Click on it. A new window will open allowing you to type in the name of your bank.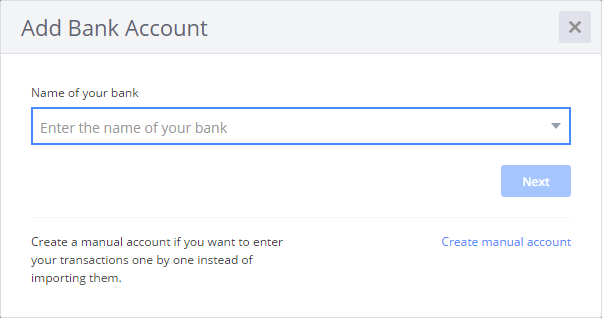 3. Type in the first few letters of your bank and select it when you see it come up in the automatic list. Click 'Next'.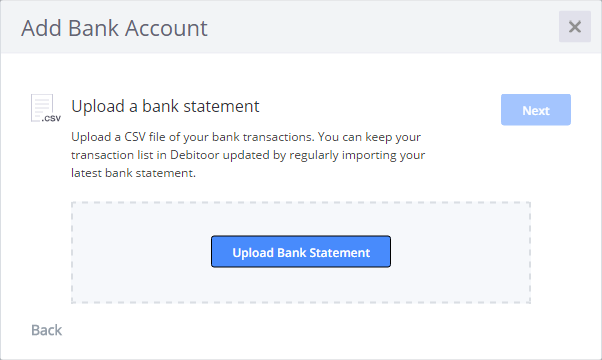 4. You will be invited to upload a bank statement. Follow the prompts to upload the correct CSV file. The rest is the easy part: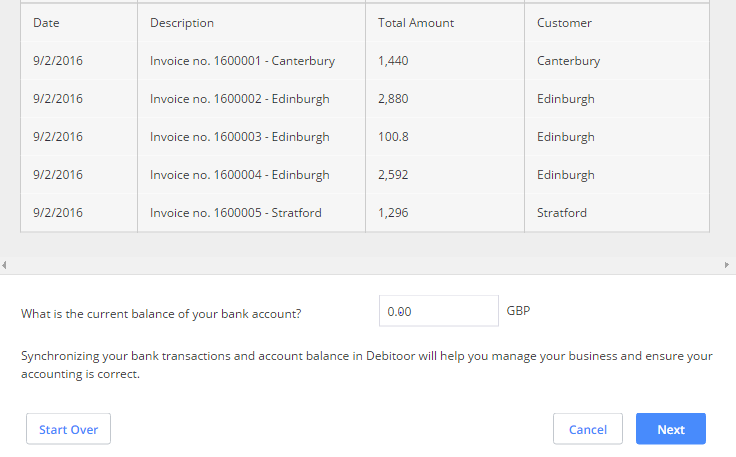 5. Carefully check that the columns are correct and click 'Next'
​

6. Give the account a name and you're done!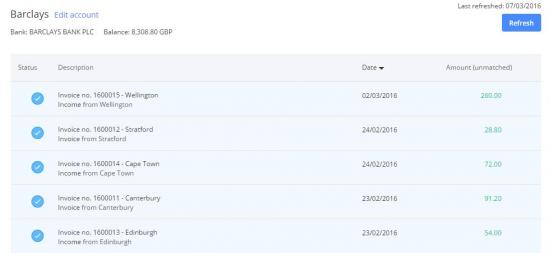 In the blink of an eye, Debitoor automatically matches the transactions on your bank statement with those in your account. Headache-free. No longer is it necessary to go through line-by-line to balance your accounts. Use that time to tackle the next thing on your to-do list or simply enjoy a little break!