The title tells you all you need to know: it's now possible to import both your customer list and product list to your Debitoor account. Fast. Easy. Immediate.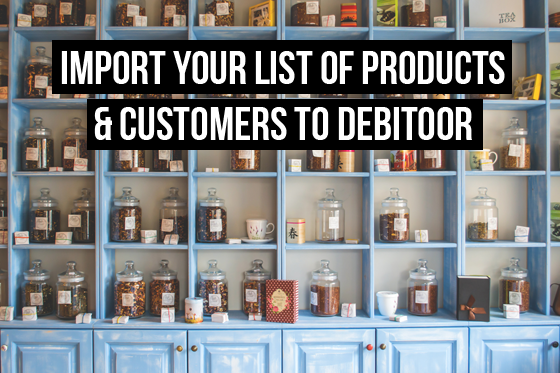 Up until now, it's been necessary to add each customer or product one-by-one. That's all changed. No more heavy lifting with the tedious entry of each and every detail.
Now, you can tackle that task with just a few clicks. It's so easy, that I'll have to go into unnecessary detail just to make this a full blogpost.
Import your customers to Debitoor
It's so easy. Check out this short video that shows you how to upload your customers in moments. The process is exactly the same for products. Just under your 'Products' tab.
Yep. That simple. We'll break it down just in case:
Head to your 'Contacts' tab next to 'Products' and you'll already be in the 'Customers' section.
Click the 'Import' button. Clicking this button will open a new box, where you can choose to download a template for the .CSV document and cut & paste from a regular Excel file.
When your document is ready save it, return to the 'Import' box, click the 'Browse files' and select your prepared .CSV file and follow the prompts to upload.
And you're done. That's it. Each customer and their information will immediately appear in your Debitoor 'Customers' tab.
Import your products to Debitoor
If you've read the above or already imported your customers, this will be a breeze. The process is identical, except that you click your 'Products' tab instead of 'Contacts'. The template is also available for products, and when you're ready, the upload it just as fast.
And there you have it: all your customers and products imported to your Debitoor account in moments.