Setting out on an independent path by becoming a freelancer or launching your own company is an exciting and empowering endeavour. However, it can be daunting to break away from a more traditional work environment and start making your business goals a reality.
When starting out, there are likely more than a few concerns that arise. One of the most crucial and common matters for budding entrepreneurs is the issue of capital. Starting a business from scratch often requires time and money before you start seeing a steady profit.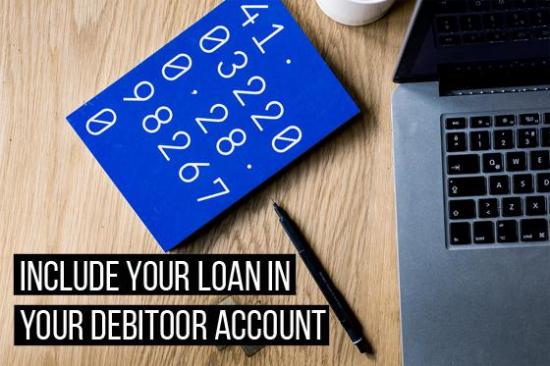 Small business loans are a means to making sure that your business has the funding it needs to get off the ground. They are a common approach to providing a financial base for development and can be obtained from a number of different sources.
With Debitoor, you can include your small business loan as a separate payment account. This allows you to maintain a more accurate view of your company's financial standing and keep track of payments.
To add your loan to your Debitoor account, follow the steps below:
1) Login and click on the 'Payments' tab
​

2) Click 'Add a bank account'. A window will pop up. Instead of typing in your bank name, click the text that says 'Create manual account'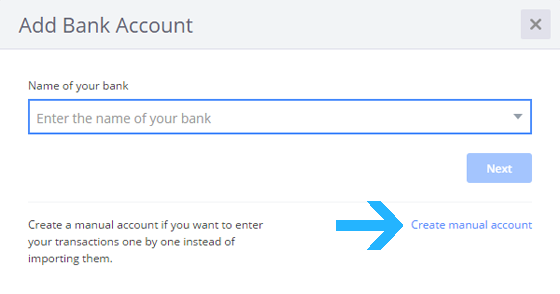 3) Enter the desired name of your account and the amount of your loan in the negative. For example, if your loan was £5,000, enter a '-' before the 5,000, making it '-5,000'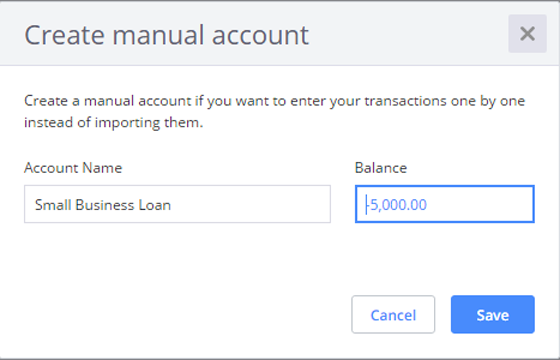 4) Your loan account will be added and you will be able to see the negative balance at the top

Making payments
Now that you have created an account for your loan, you can begin adding payments. You can easily transfer from another account by clicking 'Incoming' and selecting the account you wish to make a payment from, then entering the date and amount you wish to transfer: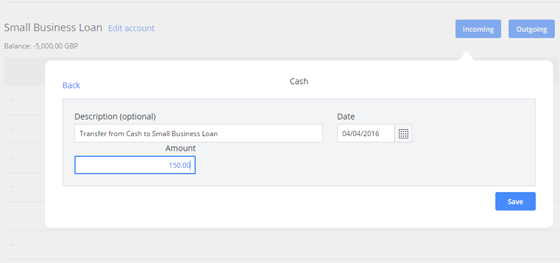 Click 'Save' and you will see the date and amount of the payment on your Small Business Loan page. The total balance automatically adjusts by the amount paid:

Why add your loan to your Debitoor account?
Including your loan in your account is an important part of maintaining a clear understanding of your company's financial condition. While it may seem like a significant amount to have in the red, keep in mind that by staying on top of your payments, you will see a steady balancing of your accounts.
Debitoor allows you to keep track of your accounts and register payments, enabling you to focus on the more exciting parts of running your business.