The cool thing about using an online service like Debitoor is that you have a free extra space on your desk where a growing heap of paper otherwise would sit with an attached dread to ever find something in it.
You're making purchases online already, so why store the receipts from these purchases in a printed form anyway? Just forward your e-mail purchase confirmations to your Debitoor Alias and they will be stored in your Expenses tab in a handy format and available in seconds if you need to show it to your accountant or a tax man.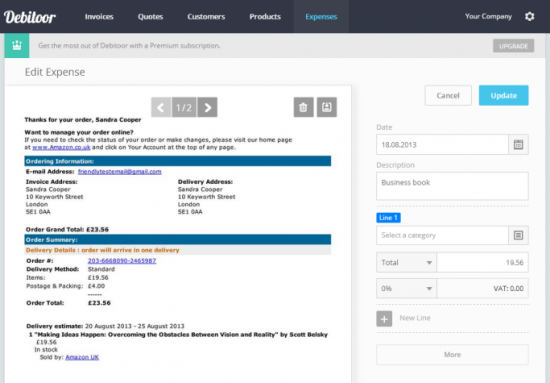 Any e-mail, any gadget, anywhere
You can use any phone or desktop e-mail application to log this expense. Feel free to contact us via email at team@debitoor.com with any questions.