When you make purchases for your business, its normal to shop around, make comparisons, and see which options cover the basics. The same goes for choosing invoicing software – you probably look at which software makes it easy to send invoices, keep track of payments, and record company expenses.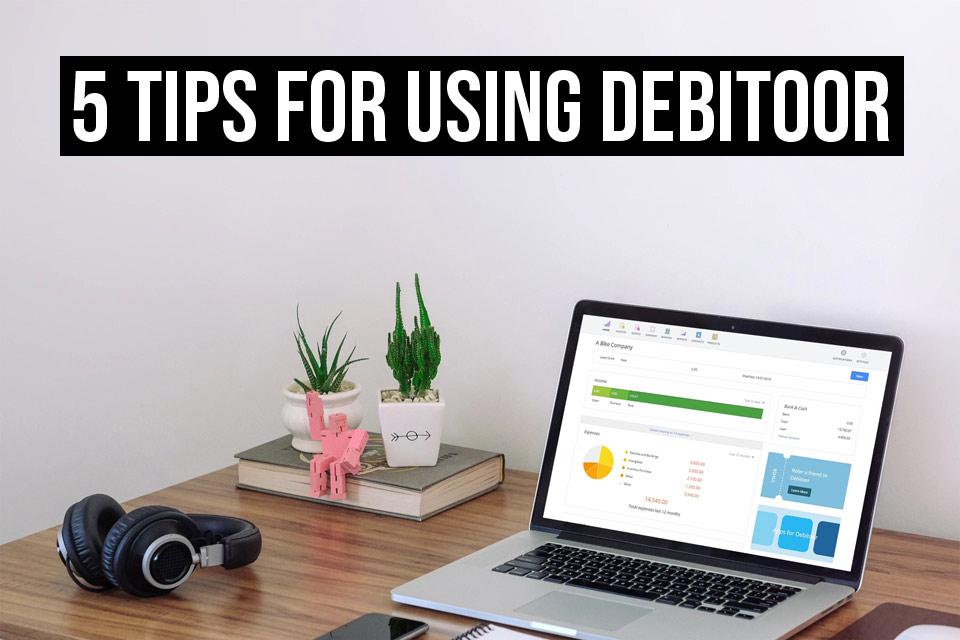 Of course Debitoor offers the essentials, but it's the little things that make good invoicing software great. With a few added touches, the right invoicing software can save you time, help you provide better customer service, and even save you money – so here's five tips on getting more from your invoicing software.
Include the year in your invoice numbers
Every year, we write to our users to remind them to change their invoice numbers in the new year. This year, we recommended that your invoice numbers should follow a structure such as 2019-0001, 0001/2019, or INV-19-0001.
There's a good reason we do this. By including the year in your invoice number series, it's easier for you and the financial authorities to track income and calculate taxes for the financial year.
But if your numbering sequences already include the year, Debitoor will automatically update your invoice numbers – meaning that you don't have to do it manually. From January 1st your invoice number series will update and reset.
Manage your customers from your phone or tablet
It's easy to create and send invoices with the Debitoor iOS app and the Debitoor Android app – but did you know that you can also manage your customers?
If you want to send an invoice, you aren't limited to email. If you have customers who don't regularly check their emails, you can choose to send quotes and invoices via text, WhatsApp, or even Facebook messenger. To do this, create an invoice, tap the 'Share' button, then choose whichever method is easiest for contacting your client.
If you go to the 'Customers' section, you can choose from a list of your customers' profiles and get an overview of the invoices and quotes you've sent each client, as well as the customer's contact details and outstanding balance. If you tap on the address, you can open their location with Google Maps, Apple Maps, or Uber. And if you tap on their email, you can write to the customer from your mailing app.
Plus, if you tap on the '... More' icon, you'll be able to produce a customer account statement that shows the transaction history between you and your client.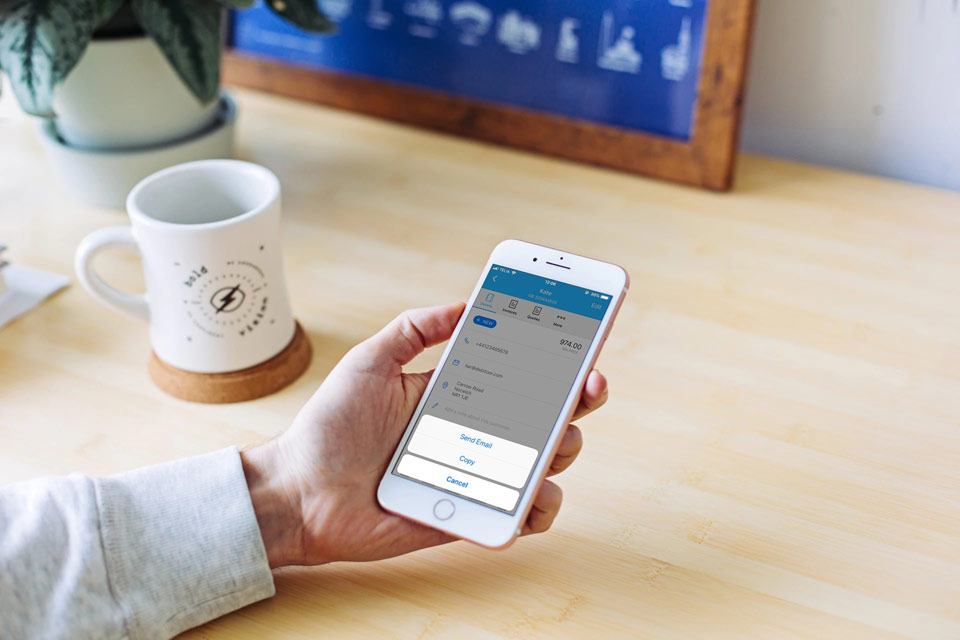 Filter your invoices by status, date, customer, and more
If you only send the occasional invoice, it's easy to stay organised. But problems occurs when you send a lot of invoices. To help you get a clear overview, we give you the option to filter your invoices.
When you go to the 'Invoices' section of the Debitoor web app, you'll see that you can filter invoices by date, and that you can choose the period that you want to be displayed.
If you want to see all of your unpaid invoices or only the invoices that are overdue, you can use the check boxes to filter invoices by status. You can also add additional filters by searching for a customer name, email address, or even a specific product.
Plus, you can choose how your invoices are ordered. If you want them to be ordered by due date, simply click at the top of the 'Due date' column. If you want to order the invoices by customer name, click the 'Customer' column.
Record expenses with a photo
Do you wait until you get home to scan all of your receipts and upload them to Debitoor? Or maybe you've even been entering the details of your expenses manually? There's a much quicker way to keep track of your costs.
Our mobile invoicing apps for iOS and Android use OCR technology to read receipts and invoices. All you need to do is take a photo, as the information is filled in automatically.
On top of this, Debitoor categorises your expenses for you. When you register an expense, Debitoor suggests which category the expense fits under, helping you get a better overview of where your money is being spent.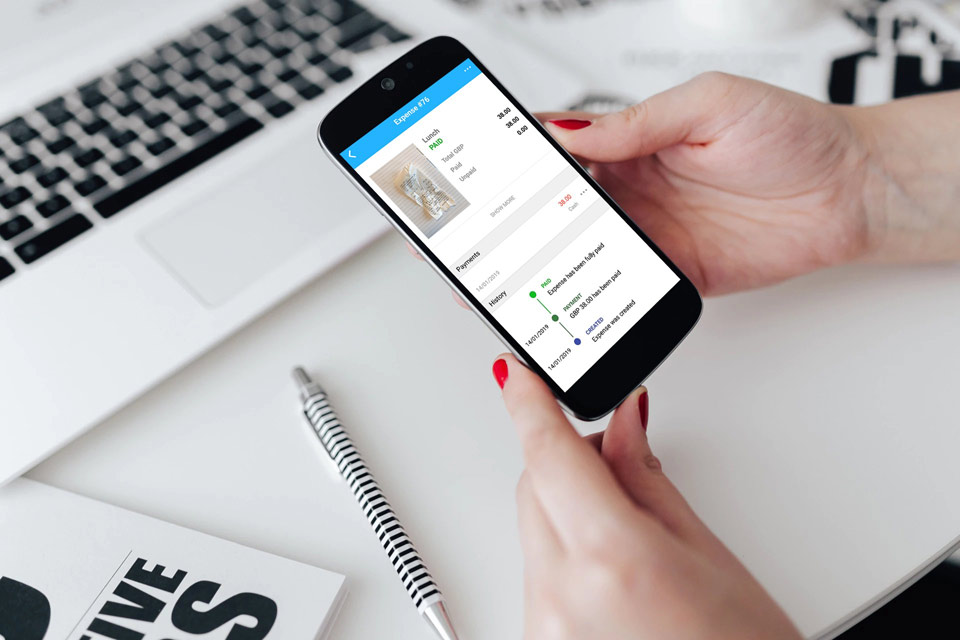 See your Debitoor billing history in your account
We often get questions from users who want to know when they'll next be billed for their Debitoor subscription. The easiest way to find out? Right from your account.
All you need to do is log in to your account from a web brower and go to your account settings. Under the 'Plans & Pricing' section of your account settings, you'll see an overview of your Debitoor plan, as well as a history of all the invoices we've sent you. Plus, you can upgrade to a different subscription or see how many invoices, quotes, and expenses you have left under your current plan.