If you're printing off invoices and sending them to your customers in a bulk chances are you're using those office envelopes with a plastic window to display your customer's address.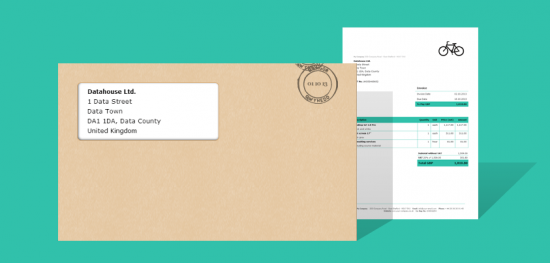 What side of the envelope is that window on?
By default, your Debitoor invoice has the address printed on the left. However, some of you might have the envelopes with address window on the right-hand side. Or you have your own branded envelopes that already have your address printed on them.
You can customize the layout of your invoice using Invoice Designer in Debitoor. Choose the side where your customer's address is printed, remove your own address from the top of the invoice and/or from the footer and change the highlight colors or remove them all together if you're using pre-printed invoice paper.
Using Invoice Designer
If you're a Debitoor Premium customer you can use this new customization tool today. If you're a free user you can give this option a try but your changes will not be applied unless you upgrade to Debitoor Premium subscription.