Welcome into the New Year! If you haven't yet read Chris's (aka Mr Debitoor's) testimonial for 2013/2014 you should - especially if you want to find out what's happening with Debitoor this year.
I'm here to bring you the first update for the year, something you might have already noticed when you logged in to application this week. It's all new and improved left-side menu.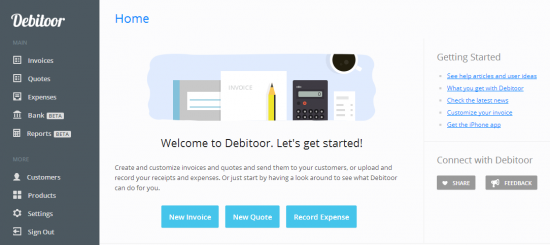 Main Menu
You'll notice all the same elements, but they're not hidden under 'Sales' tab anymore. Here's what you'll find in the 'Main' menu:
Invoices: 'Drafts', 'Unpaid' and 'Done' invoices & 'Trash Bin' and 'Credit Notes'
Quotes: 'Drafts', 'Sent', 'Accepted' and 'Archived' quotes
Expenses: record and review Expenses
Bank [BETA]: upload Bank Statement, record payment & Expenses
Reports [BETA]: VAT & Profit and Loss reports
More You'll notice that some of the categories have now been made separate:
Customers: add new customers or search for existent ones
Products: your product list & search
Settings: 'Company Details' & 'Account information'. We've also added 'Plans& Pricing' tab so you could clearly see the advantages of the different plans available with a list of features compared side-by-side.
Sign Out: the 'Sign Out' button is now clearly visible at the bottom of the menu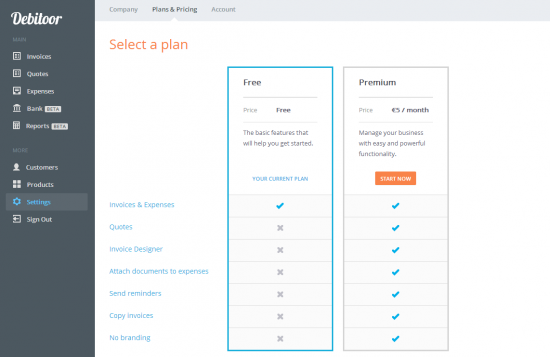 If you want to find out the details of any particular category you can refer to the Knowledge Base or contact me via Support. What do you think of the new layout? Would you add anything to it?