Online payment solutions are a great way to receive payment from customers fast and without the headache. However, many forms of electronic payment methods take a percentage of the total cost in order to continue providing a great service.
So when you receive a payment, it might be a little less than the total you indicated on your invoice. This amount is the percentage taken from the payment solution to cover their costs.
Although it is generally a small percentage, it can cause some unnecessary complications when it comes to entering payments on invoices.
In Debitoor, there is a simple way to include not only these small expenses, but also cash discounts to customers, bad debt, and other miscellaneous fees, ensuring the invoice is paid in full and no longer marked as 'Partially Paid' or overdue in your account.
To do so:
1. Open the invoice for which you wish to enter a payment and click on the 'Enter Payment' button.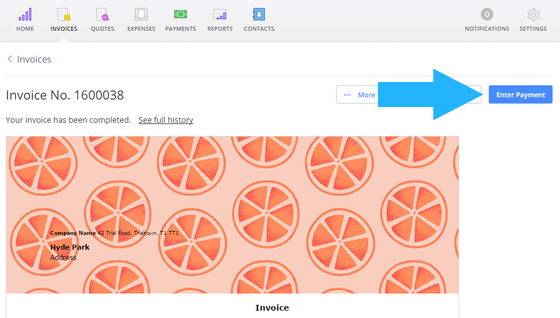 2. A box will pop up with the full amount auto-populated in the 'Amount' space.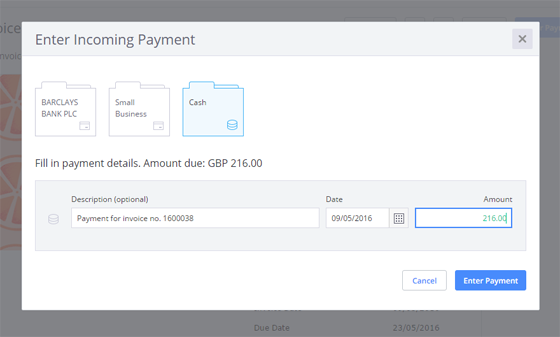 3. Enter the actual amount received, for example £200 instead of £216.
4. Do not click the 'Enter Payment' button, but instead click anywhere outside of the 'Amount' box.
5. A new line will appear, asking whether the remaining balance is an expense.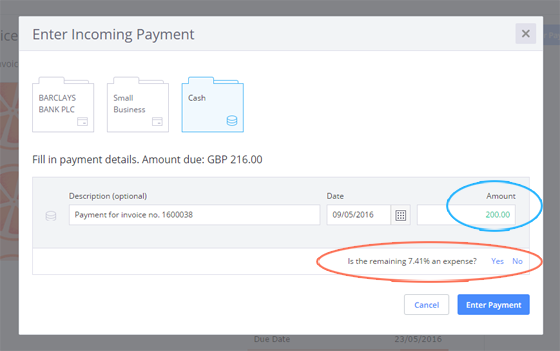 6. Click 'Yes' and a new line will be added, asking you to confirm the amount and select the appropriate category for the expense. These categories include Financial fees, Cash discount, and Bad Debt, among others!
7. Select the type of expense and ensure all details are correct then click the 'Enter Payment' button.
8. Your invoice will be marked as fully 'Paid'!
In the history of the invoice, you will be able to view what amount was paid by the customer, and what amount was incurred as an expense for a financial fee, for example.
The expense will also show up under your 'Expenses' tab, including the type of expense and the invoice number on which it was paid.
That's all! An easy way to register those pesky little charges that help support your favourite online payment solution, or a simple way to provide customers with a discount. Give it a try!