Debitoor was launched some way back in 2012 filling in the gap in the market for the simple and light accounting software for freelancers and small businesses. We've strived to make the service as lingo- and visually clutter-free as it is possible. And we've given it away free of charge.
We've also released a range of more sophisticated accounting features and introduced two more subscription plans that made the development of these features possible.
It's also worth mentioning that we're incredibly grateful to you - the Debitoor community - for contributing with your ideas and suggestions that helped Debitoor grow from a simple invoicing application to a fully-packed invoicing and accounting software.
However, it goes without saying, that growth requires sustenance and it's simply not sustainable for Debitoor to provide service without charge anymore.
In saying that, we're not the ones simply stacking things together in hope it will work. Every feature, every button and every number appears in the application after careful consideration, research and vigorous testing. We've taken this approach and applied to the development of the new pricing plans.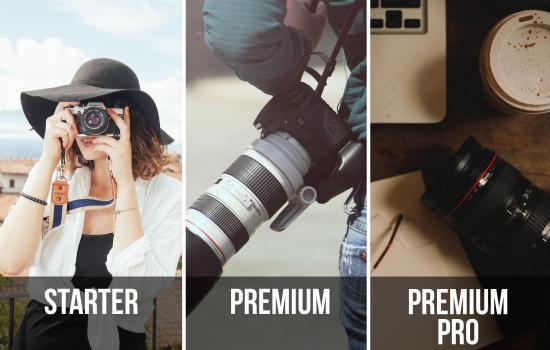 Note: you will not experience any changes if you are an already paying customer.
So, what's the deal?
You will still be able to give Debitoor a go for free, however, you'll be limited to 3 invoices in all.
From then on you have three options depending on your accounting needs:
Starter. It's exactly what is says on the tin. This plan allows you to issue up to 100 invoices per year - perfect if you're only getting the hang of invoicing, quoting and keeping track of your expenses. This plan comes at £3 per month.

Premium. Need more? Premium plan enables features like Invoice Designer, multiple languages & currencies, unlimited invoicing & reminders for the late payers. It's a great freelancer package that costs £5 per month.

Premium Pro. Everything that Premium has to offer plus document handling, VAT reports, banking reconciliation, profit and loss reports and balance sheet. The complete package at £9 per month.
We will no longer be offering Premium Plus for new customers, but customers already on this plan can choose to stay on that plan or upgrade to Premium Pro.
What happens to my free account?
If you're currently using the Free version of Debitoor you'll have until 1 June in order to upgrade to one of the three plans mentioned above.
If you decide to stay on the Free plan, you will still have a full access to all of your data in the application, however you won't be able to create any new invoices.
What if I'm already paying a subscription fee?
If you're already paying for Premium, Premium Plus or Premium Pro plans you won't experience any limitations to your current set up (or fees).
We hope that the above changes will help us provide an even better product for you. And we will, as always, strive for simplicity. That's what we know best.
Have questions about the new plans? Just drop us a mail team@debitoor.com.
Your Debitoor Team.