During the coronavirus pandemic, the UK government has laid out many schemes to help businesses, self employed-persons, and employees get through this difficult time. On May 4th, 2020, the Bounce Back Loan Scheme was introduced for SMEs.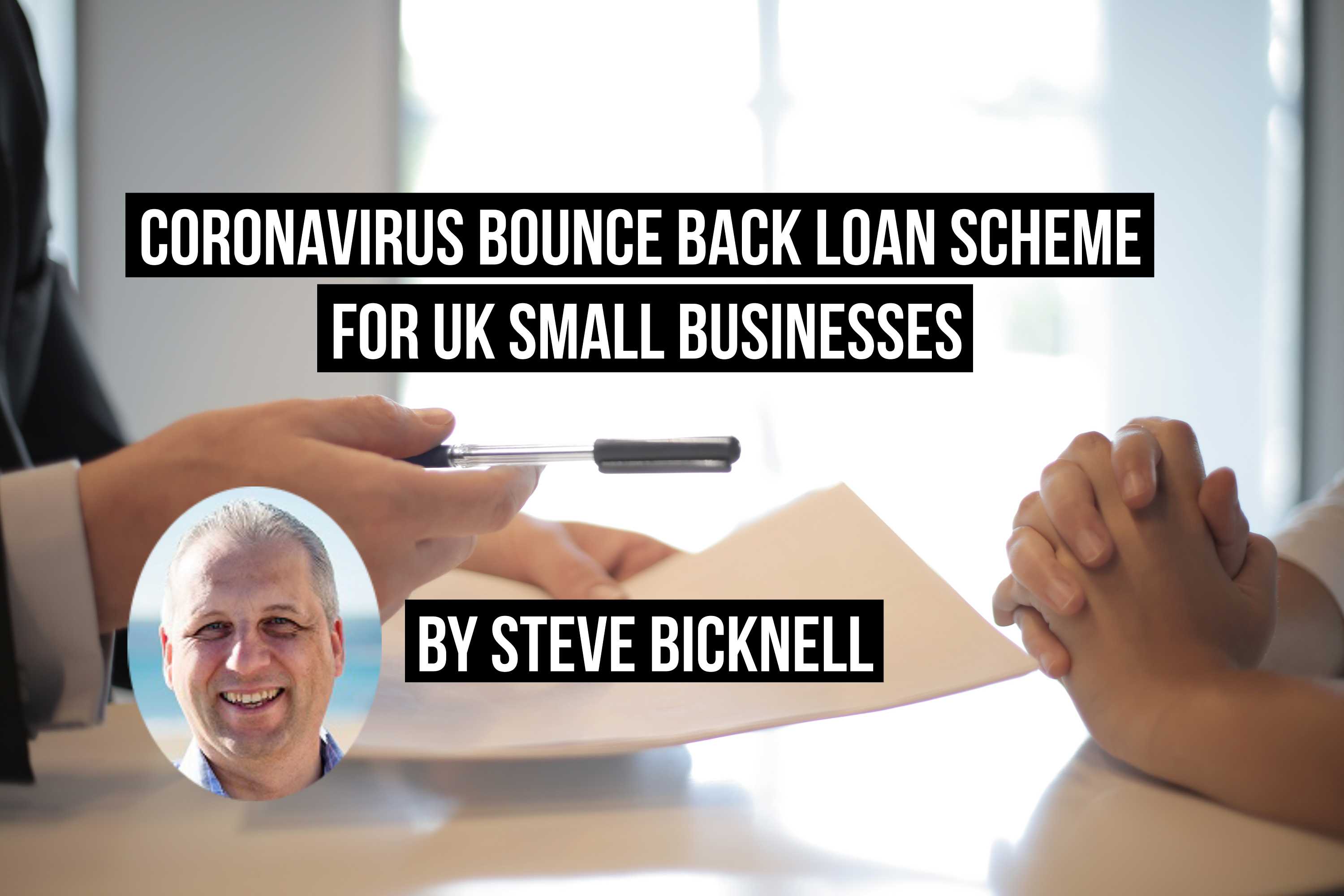 As an accountant in the UK, I have received several questions regarding the Bounce Back Loans that were introduced last week. In this article, I will tell you everything you need to know including what the BBLS is, who is eligible, and how to apply.
What is the Bounce Back Loan Scheme (BBLS)?
This scheme started on May 4th, 2020 to help small businesses "bounce back" from the effects that the coronavirus has had on their business. This loan scheme has been extremely popular in the past week with over £2 billion in loans claimed on just the first day.
This scheme helps SMEs borrow between £2,000 and up to 25% of their turnover, with a maximum loan of £50,000.
There will be no fees or interest for the first year, and after 1 year, the fixed interest rate will be 2.5% per year. The repayment period is 6 years, however, you can repay early without a fee.
The loan is currently available until November 4th, 2020 but the application deadline may be extended depending on the situation in the coming months.
Unlike the Coronavirus Business Interruption Loan Scheme (CBILS), the UK government guarantees 100% of the Bounce Back Loans and offers a lower interest rate than the CBILS. It also has more lenient rules allowing more businesses to access funds.
It is important to note that this is a payable loan and not a grant. You will need to pay this money back within 6 years. If you do not think this is possible under your business plan, then I would suggest a different scheme offered by the government.
You may also find that your turnover may be much less when you get back to work, as it is possible that we will be entering a recession. It is important to consider that your sales may be much lower than before and create a realistic plan to repay the loan.
Is my business eligible for a Bounce Back Loan?
To be eligible for the Bounce Back Loan, your business must meet certain criteria:
Must be an SME based in the UK
Must have been established before March 1st, 2020
Must have been impacted by the coronavirus (with proof)
Must not have already received a Bounce Back Loan
On December 31st 2019, your business was not classified as a "business in difficulty"
At the time of application, your business is not in bankruptcy, liquidation, or similar
More than half of your business income is obtained from trading activity
You are using the loan strictly for business purposes and not personal use
You are not eligible for this loan if your business is a public sector organisation, a bank, insurer, reinsurer, or a state-funded school. Insurance brokers, however, are able to apply.
Unfortunately, you are unable to apply for this loan if your business is already claiming the Coronavirus Business Interruption Loan Scheme (CBILS), the Coronavirus Large Business Interruption Loan Scheme (CLBILS), or the COVID-19 Corporate Financing Facility.
If your business is claiming from one of the above schemes, and you received a loan of up to £50,000, you are able to transfer it to the Bounce Back Loan Scheme before November 4th, 2020. You can arrange this directly with your lender. This way, you will be able to take advantage of the low-interest rates compared to the other loans.
You may need to provide proof that your business has been negatively affected by the coronavirus. Although there is no specific measure of this, I believe that if your turnover has dropped significantly (roughly 30%) in 2020, this will be a good justification.
How do I apply for a Bounce Back Loan?
The Bounce Back Loan Scheme offers a straightforward application process with quick access to the funds.
The first step is finding a lender. There are currently 14 participating lenders, including the main UK banks such as AIB, Ulster Bank, TSB, and HSBC. You can find a full list of BBLS-accredited lenders on the British Business Bank website, which will be updated as more lenders become available.
It is recommended that you first approach a lender that you are currently a customer with. If you are unable to access the funds you require through your own provider, then you can approach other lenders.
Once you have chosen your lender, you will need to fill out an application form on their website. The application form will include a self-declaration stating that your business is eligible for the loan, as well as information regarding your business and turnover. It is a 2-page form and should only take a few minutes to complete.
After you have submitted your application, the lender may contact you for more information.
Once your application has gone through the standard checks, the lender will decide if they will offer you a loan. If your application is denied, you can try approaching other lenders. If your application is successful, you will be able to access the funds within a few days.
It is important to note that lenders are not permitted to take any form of personal guarantee or recovery action over your assets.
What other loans and grants are available?
If you are not eligible for the Bounce Back Loan or need a loan larger than £50,000, I would suggest that you take a look at the following blog which outlines several available support schemes for businesses and self-employed persons.
I understand that this is a difficult and confusing time in the world, and I hope this information helps shed some light on the financing opportunities available for your business. For the most up to date information, I would suggest that you go directly to the UK Government website.