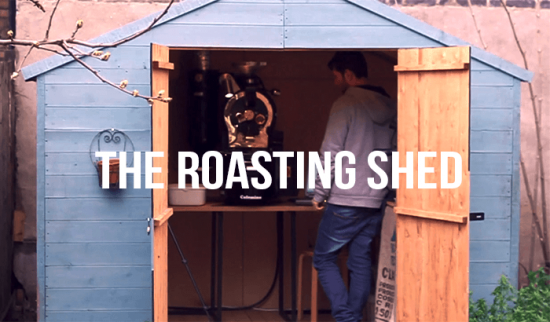 For the first installment of Debitoor Stories, a new series of testimonial videos, I set off to Clapton in London to speak with Esther of The Roasting Shed – a micro roastery that fits in the shed in her back garden.
The Story behind the video
About a year ago Esther's partner – Ricardo – got an idea to start roasting coffee at home. Ricardo is Colombian and although he's always had coffee in his family, he didn't know how to roast it. After a lot of practice, he essentially found the right way to do it and moved the bulky roaster to the specially built shed in the back garden where he's now running his small business from.
Esther has her hands on the business' branding, website and accounting. She's been using Debitoor for invoices and notes that she really likes the design and layout, being attracted to applications that "look good". She's at the stage of doing her basic accounting for now and not logging expenses just yet, but it's on the list of the things to do in Debitoor.
It's been lovely to chat with Esther and Ricardo and see the whole process of the coffee roasting and tasting the final product. The process itself is fascinating and somewhat mesmerizing: from sorting the green coffee beans, tracking roasting temperature, making sure the beans are the right color throughout and finally releasing the lever to collect the roasted beans into a container and being taken by the crackling sound as the beans cool off from roasting.
It's great to hear from someone who's taken by and wants to support their local community. Esther told me that there a good few independently-run local businesses in the area from gin makers to salmon smokers. The Roasting Shed is a great addition to the community, "trying to get away from the mass-produced and mass-marketed product. Something that is just quite honest and quite locally made, or sourced… or locally crafted" as Esther explains it.
Watch the video below to hear more about how Debitoor helps The Roasting Shed with the invoicing and accounting.