Soon, when you pay for your Debitoor subscription, you will notice that the confirmation email with your invoice is sent from a different email address. You're no longer going to receive your messages from notifications@debitoor.com, but rather from billing@sumup.com.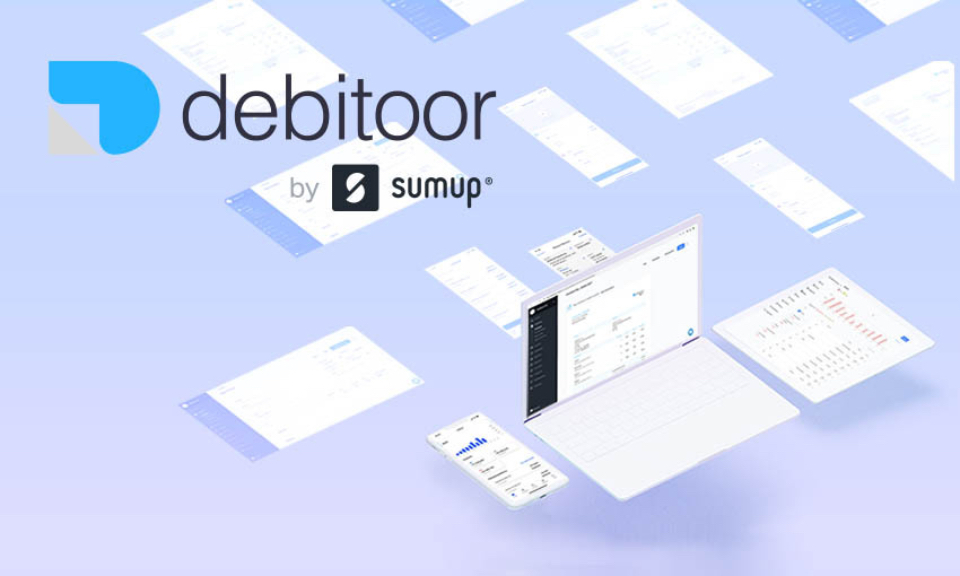 It's expected that this change will come into effect later this year, but the exact date is still to be decided. This post explains the reasons for this upcoming change and gives you a short overview of SumUp and its relationship to Debitoor.
Why is the email address changing from @Debitoor to @SumUp?
Changing the email to billing@sumup.com is primarily for internal purposes. This change will allow Billing to become a more scalable service provider for our different teams. Ultimately, this change means Debitoor can ensure a better subscription experience for all of its paying customers.
But why is SumUp used in the email address? This is simply because Debitoor was acquired by SumUp and it's therefore SumUp that handles all Debitoor subscriptions. This means that Debitoor invoicing software is still the same product, but is also a part of this larger group.
Getting to know SumUp
Perhaps you already know of SumUp, or perhaps you have only noticed its name under the Debitoor logo on our website. So, this is now the perfect opportunity to now introduce you to SumUp and get you acquainted with this larger payment company.
SumUp is a leading mPOS (mobile point of sale) company based in London. Just like Debitoor, SumUp's goal is to provide small companies with powerful tools to run their businesses. Essentially, SumUp makes it easier for merchants to get paid for their work with 3 key products: the Air Card Reader, the 3G Card Reader and their POS Register.
SumUp card readers allow merchants to accept payments for their products and services anywhere, anytime. Once a SumUp user has downloaded the free SumUp App on their smartphone or tablet, they are ready to start accepting transactions. When using a SumUp card reader, this POS (point of sale) system does more than simply manage payments. Merchants can use this POS to take care of their books and process management too.
A SumUp account can also be used without needing a card reader. By connecting to SumUp, users can enjoy the benefits of accepting card-not-present payments, creating gift cards, paying for expenses, and connecting to an online store. Now, thanks to the recent acquisition of Debitoor, SumUp has been able to offer its users invoicing capabilities as well.
Where can you find your invoices for your Debitoor subscription?
Essentially, other than receiving your confirmation emails from a different email address, nothing else has changed. If you miss the email, you can still find your invoices in your Debitoor account.
All you need to do is log in to Debitoor and select the 'Settings' tab. Here, click on 'Plans & Pricing' and then scroll down to 'Payment History'. You'll then be able to see all of your previous payments and download your invoices.
Summary
Despite this internal change, as a user, you will not notice anything different. Even though you will soon receive your emails confirming your Debitoor subscription renewal from billing@sumup.com, your Debitoor subscription will remain the same. Debitoor invoicing software is still the same product.
And of course, if you have any questions or require any help regarding your invoicing needs, don't hesitate to contact Debitoor support.