In the last 12 months, over 70% of businesses in the UK have reported experiencing late payments for invoices. Small businesses are particularly susceptible to late and missing payments, with the average payment date falling more than 41 days after the agreed upon due date.
Preventing late payment
Efforts have been made to put a stop to these unfortunate statistics. The 'Prompt Payment Code' (PPC), launched in 2008 by the Chartered Institute of Credit Management, has received substantial backing from the UK Government, the British Chamber of Commerce and more.
The PPC encourages companies to voluntarily sign to agree to, among other good business practises, the following:
Pay suppliers on time: notably, before the agreed-upon due date
Not attempt to renegotiate payment terms or dates
Maintain proper payment times for smaller businesses
Provide clear and accessible information about payments
Notify the company immediately in case of anything that could delay or prevent on-time payment
These parameters were set up to help SMEs avoid late payment as much as possible by providing a list of businesses that have agreed to these terms.
In 2015, a new Code Compliance Board was launched to ensure that companies on the list are following the code outlined, or they are removed from the list. This is to prevent companies on the list from taking advantage of the preferred status they have when working with SMEs.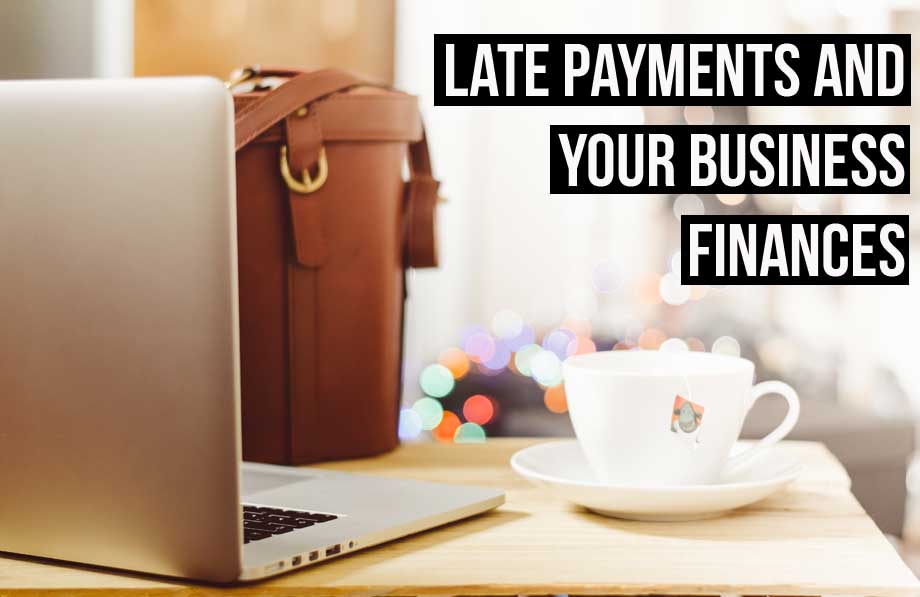 A continued concern
Despite these measures, late payment continues to be a worry for over half of UK business owners. Recent studies have shown that the most common reasons for late payment are:
That the customer is waiting for payment themselves
The terms provided for payment were inconsistent
This has led to UK small businesses spending an inordinate amount of time chasing late payments. London-based businesses are the worst affected, losing an average of 1.5 days per month chasing payments.
Certain industries were also found to be more susceptible to late payments, with HR coming in at the top, spending an average of 3 days per month attempting to receive payments due, followed by the IT sector at 1.8 days.
The impact of late payments
Small businesses experience the most late payment but are also the most affected by it. Late payment can severely damage the cash flow of an SME.
Your cash flow takes into account your revenue, any overhead, the cost of goods, your debtors, creditors, in order to help you determine what you have and what you need to continue running your business.
Consistently late payments from customers impact your cash flow, putting your accounts off balance and potentially preventing you from continuing to produce or provide your service. There is a useful tool for improving your cash flow found online.
What is invoice finance?
If you're still finding it challenging to get customers to meet the payment due dates, there are other options to help ensure that you receive the money you need, when you need it so that you can continue operations. One such option is known as invoice financing.
Also known as invoice discounting, it can be a good move for your business, provided your business:
Has a strong financial background with good controls in place
Has a credit control department
Is growing. Invoice discounting can grow with your business
The UK Government became a buyer on the platform MarketInvoice, allowing it to directly invest in SMEs across the UK by buying out overdue invoices, providing them with the money they need to continue to develop.
Who can participate?
If your company sells to large businesses, you're eligible to sign up for MarketInvoice. Upon sign up, your company will be evaluated and any invoice must be to a large business in order to be considered for funding.
If you receive funding for an invoice, your customer will not know. If your customer never pays, however, it will be necessary for you to return the funds.
MarketInvoice is no the only option for invoice financing, so before signing up, it is worth doing some research to find the best solution for your business.
Invoice financing can help ensure that your business is not impacted by customers who fail to make payments on time and give you the funds you need to continue to grow and offer your products or service.