Everyone appreciates a good discount when they're shopping. However, if you're a business owner, you may wonder why on earth you would charge less for your products or services. Obviously, if the customer pays less, you earn less. Here are some tips and ideas on the types of discounts you can provide.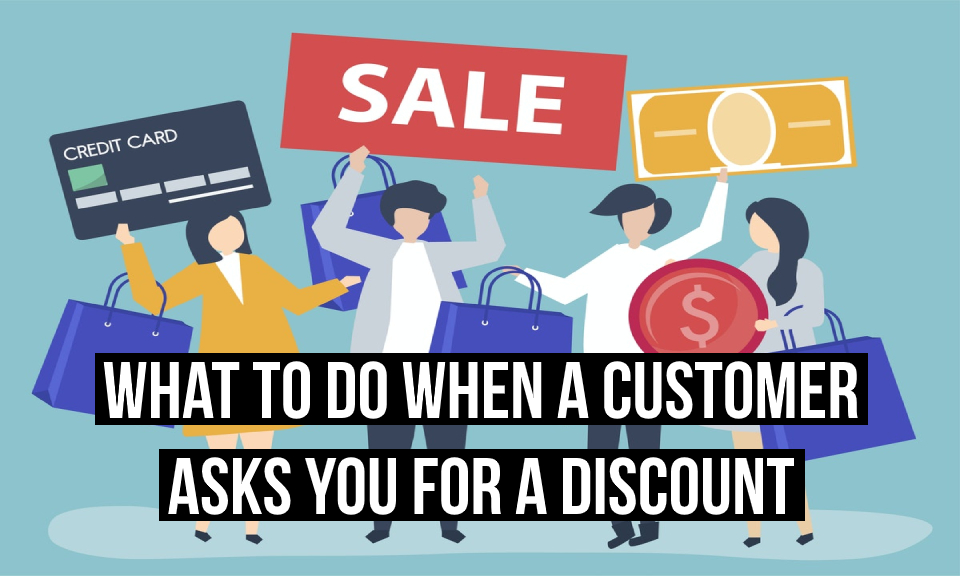 As a business owner, I'm sure you've had a customer ask "can you give me a better deal?". You may already have a discount strategy in place, however, I will explain a variety of different options you can offer to your customers.
The different types of discounts
There are so many different ways that you can calculate a fair discount. Some things to keep in mind are if they are a repeat customer, order in bulk, refer other customers, or always pay the invoice immediately.
Quantity discounts
If a customer is a one-off customer who only purchases one product, you may not offer a discount. However, If a customer orders 100 products, you may be more likely to provide some sort of deal.
Quantity discounts refer to bulk orders or orders that reach a certain number of products. For instance, if you order over 10 products, you get a 10% discount off the invoice total.
Volume discounts
Volume discount and quantity discounts are similar but different. Volume discounts generally refer to the number of orders, rather than the quantity or amount on one order.
For instance, if a customer has agreed to an order every month, you can offer them a discount to continue long-term.
Loyalty discounts
Loyal customers are a great asset to your business so it is good to keep them around! When customers keep coming back, you will obviously sell more.
Loyalty discounts can be in the form of a discount after a certain amount of orders or discounts for long-term customers. You can also offer 'VIP' discounts for customers who pay for a higher subscription or service.
Referral discounts
Many businesses offer a referral discount to encourage existing customers to bring in new customers.
Referral discounts generally offer both the existing customer and the new customer a discount. This will encourage the existing customer to bring in new clients and for the new customers to come back and purchase again.
Prompt payment discounts
Most invoices will include payment terms which clearly specify the date in which an invoice must be paid. To encourage your customers to pay on time or before the due date, you can provide a small discount. This needs to be clearly stated on the invoice in the payment terms sections.
Special discounts
There are also 'special' discounts that you can apply to a sale. A few examples are:
buy one get one free
seasonal discounts
one-off discounts
free shipping on your first order
These discounts are usually part of a planned sale for a specific period of time.
No discount
Lastly, there is the option of providing no discount at all. In the end, it is your business and you can decide if it is financially possible to offer a discounted price.
If you believe the price you are offering is reasonable, or that the profit margin would not be adequate, then you are fully in your rights to deny a request for a discount.
After all, when it comes to your business, you have the last word.
Be flexible
There will be times that offering a discount is not possible. However, it is always a good idea to offer flexibility to your customers. For example, you can offer instalment payments or reduced services instead of a discount.
Installment payments
As an alternative to offering a discount, you can allow the customer to pay the invoice in instalments.
If the customer cannot pay the invoice in full, offering instalment payments would allow the customer to make regular partial payments throughout a specified period of time. This agreement should always be in writing.
Reduced services
If you offer a service package, you could lower the price and remove certain (less essential) services as an alternative to a discount. This way, the customer will be paying less, but you will not have to reduce the price of your services.
How much of a discount should I offer?
Discounts can either be calculated by a flat rate or a percentage. The percentage approach is the most common as the totals may differ between orders.
It is up to you to calculate how much of a discount would be possible and still bring in enough revenue. The majority of percentage discounts are between 5% - 25%, however, in some cases they could be 50% or higher!
Before constructing your discount plan, you should do a bit of research and see what kind of discounts are offered in your industry and by your competitors. This will provide you with general guidelines of what would be suitable and effective.
You should also take into account the customers perspective. Put yourself in the customer's shoes and think if what you are offering is fair and would encourage them to purchase again.
You can also use this information to plan ahead and include discounts in your budget for that period.
How to calculate the discounts on an invoice?
The majority of discounts are offered on the invoice total, however, you can also discount single items within an invoice. If your business is VAT registered, the discount is applied to the net total, and then the VAT is added afterwards.
For instance, let's say you are a VAT registered business and are offering a 15% discount on a £1000 order (before VAT). The total would be calculated as follows:
£1000 x 0.15% = £150 discount
£1000 - £150 = £850 discounted net price
£850 x 1.20 VAT = £1020 total price including VAT
If you're not great at maths, invoicing software can do all of the hard work for you. With Debitoor, the software automatically fills in the details and totals for you - you just need to input the discount percentage!
With Debitoor, you can add discounts to the total, or to a single invoice line. The software makes it simple to keep track of your invoices and expenses, as well as run important accounting reports.