Have you ever head of the saying "You gotta spend money to make money"? Well… more often than not this is probably very true. However, that does not mean that you are a lost cause if you do not have the money to spend.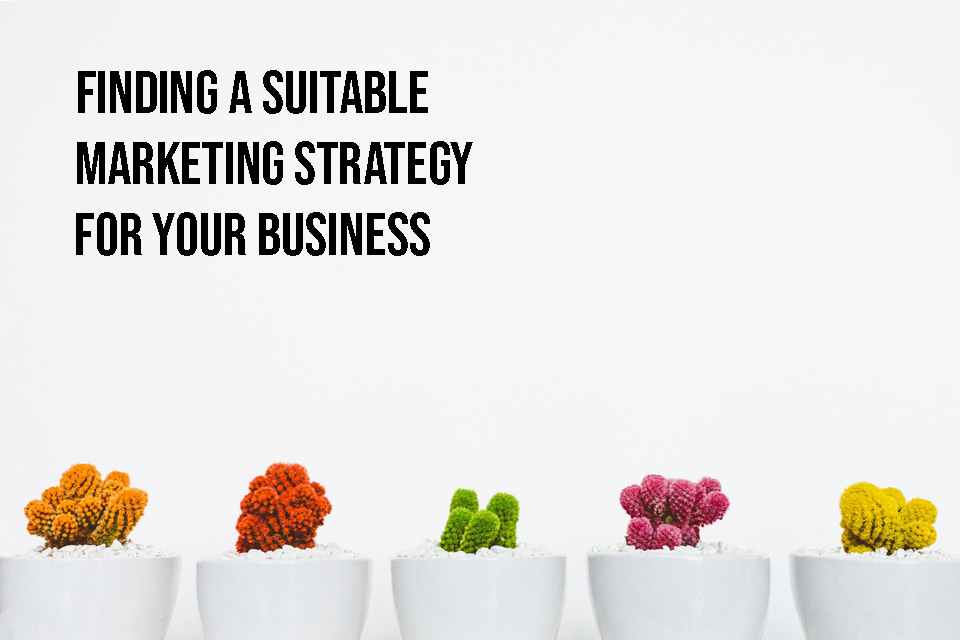 Marketing your small business
Marketing is one of the biggest tools you can utilise to promote your business, your brand, and your values. As a new small business, if you don't have the funds to support huge marketing campaigns or so forth, do not worry - there are countless marketing strategies you can try on a low budget.
Marketing does not have to be the biggest expense of your business. In fact, there are many businesses that spend close to nothing on marketing, because they have found other smarter ways to promote themselves.
Most small businesses do not have the resources to greater cost-effective marketing tools, but that does not really matter. Nowadays, there are many popular channels and platforms where you can advertise and market yourself freely.
In this article you will learn 5 different low budget marketing tips.
1. Referral Program
One of the best ways to motivate your customers to recommend you to their friends, family, and network, is to offer a referral program.
You can introduce a referral program by asking your customers to refer you to their network, in return for store credit for both them and the ones they refer. This gives your existing customers a bit off added incentive to promote your business and services with appraisal.
This does not mean you have to offer your services for free, but rather offer a percentage discount to customers who have been referred AND those doing the referring.
If all goes well, you can even ask those new referral customers to refer you to their network, and so on.
2. BE SOCIAL on social media
Be vocal, be active, be up to date!
With the trends of social media popularity only getting stronger and stronger, there is no reason for you not to exploit this opportunity.
Build and develop your network by creating social media accounts for your business, such as Instagram, Facebook, LinkedIn, Twitter, Pinterest, etc.
Use these channels to preach about your business - speak about your business goals, your values and beliefs, and your opinions.
Use social media to be vocal about current affairs - do not be afraid to speak up about current affairs, world news, or global events. Share your thoughts on big matters, and soon enough people will listen!
3. Create a website or blog
Investing in a website is something we strongly believe worth doing. A website is the home for your business - it is a place where you can tell everyone what you can do for them, what service you have to offer, and all the details associated with your business.
In order to keep your website or blog rolling you need to be active and up to date. Keep your website alive by posting on a regular basis, share current events and discuss relevant topics.
Your website or blog needs to be nurtured in order to grow. Yes, it can be time consuming to keep your website or blog active by constantly creating new content, but I can almost guarantee you that it is worth it.
Having a website or page on the internet gives your business the chance to be found by others, and investing in a SEO strategy you can help your business reach a wider and relevant audience. The more content you create, the more chances you have to be found in a broader search.
Furthermore, it also makes it easier for people and potential customers to enquire and get in touch with you.
4. Business cards
Branded business cards are an easy way to ensure customers do not forget your name. This might sound like a pretty 'old school' marketing technique, but believe it or not a business card might be one of the best ways to share your brand.
A business card introduces you or your business to clients, and directly portrays a certain image of your brand.
The appearance of your business card can also affect the impression you will leave your customers with. By seeking some external or professional assistance with the design of your business cards, you can easily make your cards portray a professional image to your customers.
Branded business cards are also easy to keep on you at all times - you never know when you might meet a potential client that is interested in your business and would like to get your contact details.
5. Giveaways
Giveaways mean giving samples of your product to customers for free. How exactly does this work as a marketing tool for your business?
Well, it's pretty simple. If you received something for free (for example a tester of shampoo or perfume), if you like it enough enough, then you will choose to purchase it. The ideology behind giveaways is to give away free products (or a service), in order to increase future sales.
If, however, customers are not satisfied with the free giveaway then it might have been a waste of money. But if the customers is satisfied, this will have a positive impact on sales which exceeds the impact of those that were not satisfied.
Ofcourse, if you are a small business you might be thinking that you do not have the resources or funds to be able to do free giveaways, but you should consider that this might be an extremely valuable marketing tool for your business in the long run.
Typically, free giveaways are a way to just increase awareness about your brand and your business quickly and easily. The next time the customer shows up, then their purchase will not be free, and this is how you start attracting customers.
Matching your marketing to your business
At the end of the day, it is up to you to decide what suits your business and capabilities best. Just because a certain content strategy works well for another business does not mean that it will work the same for your business.
Do not be scared to try different strategies until you find one that works best for you. Put yourself in the shoes of your customer, and think about what would make you want to buy your product or service.
It is important to listen to your customers to better understand what they want and expect from your business. This way, you can be sure to not only match but also exceed customer expectations.