In running a business, whether you're a freelancer, sole trader, or small business owner, the primary focus is often getting new business, making the sale, sending the invoice, and getting paid. In other words, incoming cash flow.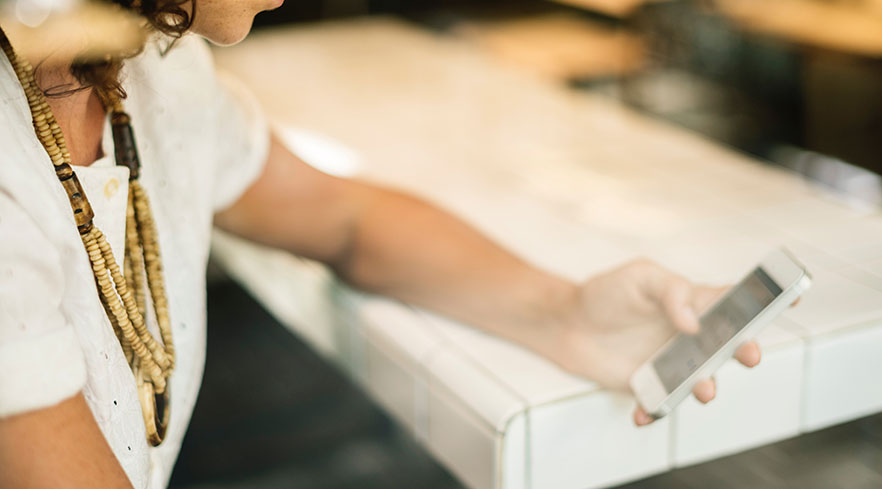 And then there's the other side of transactions, the ones that involve outgoing cash flow. Arguably not the highlight of running a business, but important nonetheless. Expenses and costs can range anywhere from loan payments to supplier payments to customer refunds.
No matter where money from your business is being spent, it's important to thoroughly record any expenses encountered. Thankfully, with online accounting & invoicing software like Debitoor, this can be done easily, through various quick methods.
Adding expenses online
The main way to add an expense is by logging in to your Debitoor account, clicking on the 'Expenses' tab and then the 'New Expense' button. You'll see a set of fields to fill in regarding your new expense.
If you're recording expenses for purchases from a supplier that you will be using again, you can easily save the supplier details for faster addition to future expenses by clicking the 'Save supplier' text that appears below the Supplier box when you begin typing.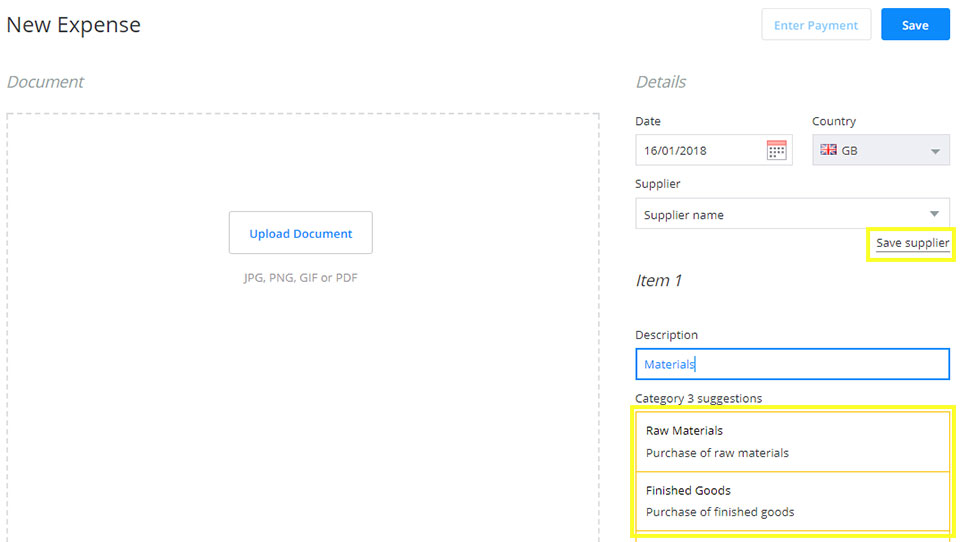 Enter the details of the expense and a description. When you begin typing a description, the auto-suggest function will automatically come up with the most relevant categories for that expense. You can then upload any related image or document to attach to the expense, such as a receipt or invoice.
Adding expenses via the mobile app
Debitoor is as mobile as you are, meaning it can be used anywhere you have your smartphone. With both the Debitoor iOS app and Debitoor Android app, you can register business expenses even while out and about instead of trying to remember to do it later.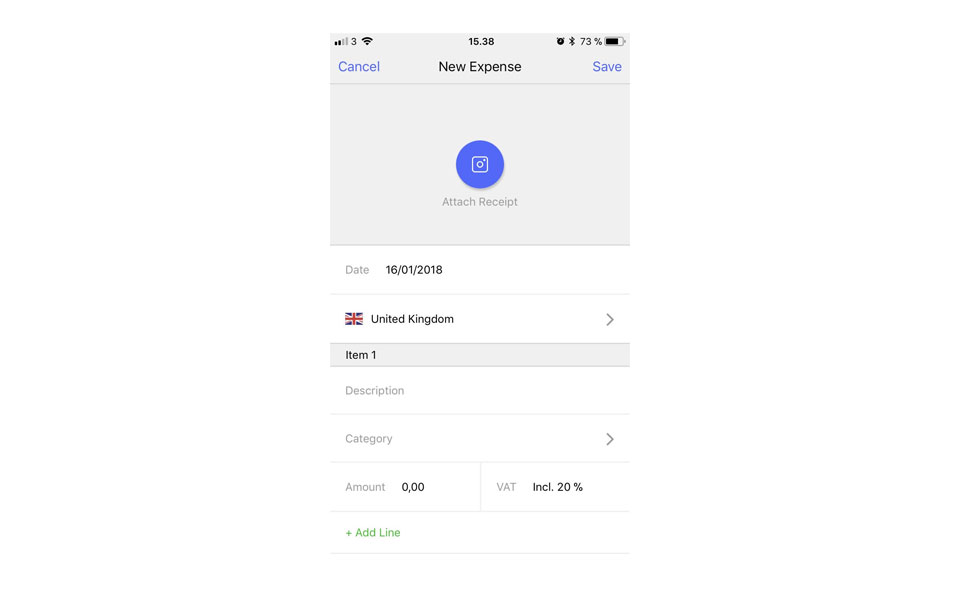 Adding an expense via the mobile app is as easy as snapping a photo of your receipt from the 'Expenses' section of the app. You can easily find and edit this expense later from a computer if necessary. The best part is that Debitoor uses OCR technology, so the software 'reads' your receipt and automatically fills in important details like amount and date.
Adding expenses via the alias
In Debitoor, you also have the option of setting up an alias. If you're not familiar, an alias is an email address that you can only send emails to (it is not a separate email account, but is setup to receive emails containing information about an expense).
When you send an email with an attachment to the alias email address you have set up, the software automatically records the expense appropriately. As with the mobile app, you can always find and edit the expense.
When sending an expense to the alias, be sure to use the correct subject line, as provided in the example that can be seen when it is set up:

Expense overview at a glance
Once you've added expenses, you'll notice that the graph under your 'Expenses' tab will start to change based on the different months. You can quickly see which months have been pricier for your business, as well as if any assets were added or encountered depreciation.
You can also search for a particular expense in your expense list using the search bar. For example, you can search based on a particular supplier or expense description.
Depending on your plan, you can also view a breakdown of your business expenses for specified periods on the profit & loss report, VAT report, and balance sheet.