Introducing our new series: Debitoor Stories, where we talk to Debitoor users about their experiences as entrepreneurs and small business owners!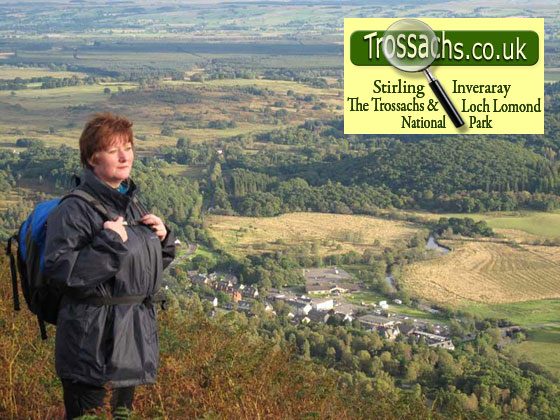 Our premiere article features Caroline of Trossachs.co.uk.
Hi Caroline! Can you tell us a little about who you are, where you come from, and your interests?
I am a Scottish lady who lives in an area of outstanding natural beauty: The Loch Lomond & Trossachs National Park. My passions are walking, cycling, and creating gardens. I have 4 children all grown up and 1 grandchild. My husband Joe is also my webmaster, and together we create and host many local websites including my own website and business: Trossachs.co.uk.
Could you give us some background about Trossachs.co.uk?
Trossachs.co.uk is a regional information site that we established way back in 1999. Our original site consisted of only 5 pages and had very few images due to the loading times back then, it also only covered the Trossachs area, known as "the Highlands in miniature".
In 2002, Scottish Parliament established The Loch Lomond and Trossachs National Park and this allowed us to expand our site. In addition to covering the National Park, we also included Stirling and Inveraray. We expanded the site by working with Stirling University. Since then, we have continually expanded our site as new technologies develop.
Today, Trossachs.co.uk has 1500+ pages providing information about:
Places To Visit
Things to Do
Places To Stay
Getting Married in the area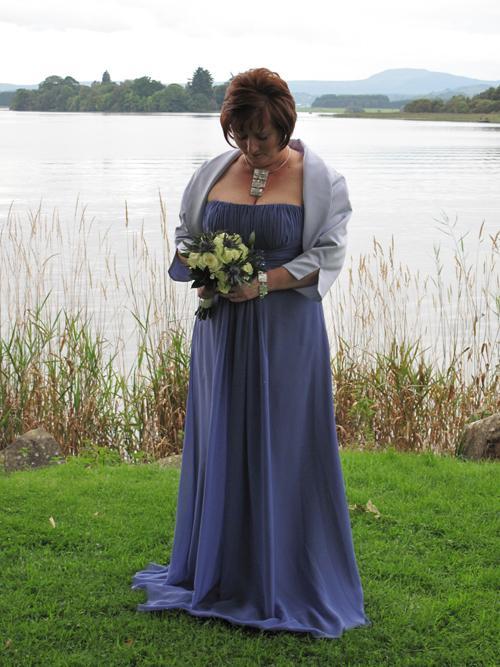 We now attract half a million visitors per year. Our business ethos is to consistently provide added value, we do this by personally knowing and regularly contacting all our advertisers and where we can we help them by putting businesses in touch.
What do you enjoy most about your work?
I enjoy putting people in touch with each other and being able to showcase this beautiful area to the world. I also personally respond to any requests for help and advice. If I cannot answer a question, I will always pass it onto someone who can.
Can you tell us more about how you work with other businesses?
We ran a Scottish landscape photography competition on our Facebook page with the prize provided by Verdo, a UK wide company providing eco friendly briquettes for wood burning stoves & pellets for boilers.
We also regularly run a 'Win a Holiday' competition on the site where one of our accommodation providers gives us a holiday along with tickets from various Visitor Attractions. In return, we run the complete campaign. We also encourage many of the visitor attractions and activity providers we promote to give us ongoing discounts to pass on to our half a million site visitors.
What are the other important features of your business?
Our latest 'Added Value' feature is our 'Featured Accommodations', where each month we promote 8 accommodation providers via our website and Facebook page. It's another way we make it worthwhile for our accommodation providers to renew each year with us.
We also give our advertisers a 'Loyalty Rate' if they renew each year. We guarantee of a minimum of 100 visitors which means we don't invoice our accommodation providers until we have sent at least 100 people to their website in the last year. This is because we believe that our job is to send visitors to their real or virtual front door.
What were you doing before you launched Trossachs.co.uk?
Before we created Trossachs.co.uk, I personally owned and ran a Country House Hotel and a self-catering property in the Trossachs, as well as a guesthouse, and Scotland's 1st Filipino restaurant in Edinburgh!
I then decided I wanted to do something new that allowed me to use all of my previous hospitality experience. This has worked very well for me as I can open a sales conversation with "I know what it's like to work 18 hour days 7 days a week".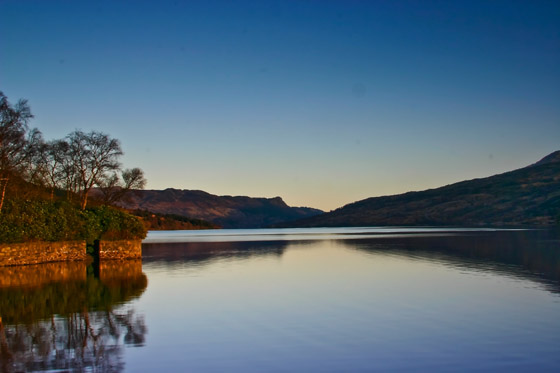 Any exciting news about Trossachs.co.uk?
We are looking at ways of expanding Trossachs.co.uk to cover all of Scotland which includes collaborating with other local tourism organisations and specific businesses in other parts of Scotland. We are also constantly working on making it compatible with emerging technologies!
What advice would you give yourself if you were just launching today?
When we first created Trossachs.co.uk, there was no such thing as accessing the internet via mobile technology and small, text-led sites were the norm. If I were to start from scratch today, we would have a totally different design allowing Trossachs.co.uk to make more use of social media and to also be more mobile friendly.
We have investigated redesigning Trossachs.co.uk with a mobile-friendly design; however, with 1500+ pages the work to do this would be incredible with very little financial gain. We have seen other (long established) local sites attempt to do this and it has resulted in all of them losing their high Google ranking. They have also annoyed (and lost) many of their advertisers and site visitors who enjoyed having so much information on the site, information that disappeared with the new design.
Finally, why did you choose Debitoor?
I continually enjoy using Debitoor as it has allowed me to concentrate on running my business. The easy-to-use design makes it simple to send out new and renewal invoices; I particularly like the feature that allows me to see if my client has read their invoice as this takes away the excuse by someone that they never received the invoice.
I appreciate how Debitoor involves the users in developing the business and like all the new developments; I also enjoy adding suggested improvements. There are some aspects of Debitoor I have not yet used but in time, I hope to also start using these too.
Thank you for sharing, Caroline!
Questions for Caroline or interested in learning more about the Loch Lomond and Trossachs National Park, Stirling and Inveraray? Get in touch.