Debitoor Stories - where Debitoor users share their experiences as entrepreneurs and small business owners!
In the second article of Debitoor Stories, we speak with Martin, a business owner in the property inspection field in South Africa.
Martin shares how his eye for detail, passion for working with people, and dedication to ensuring a safe environment, have contributed to expertise in his field and success in his business.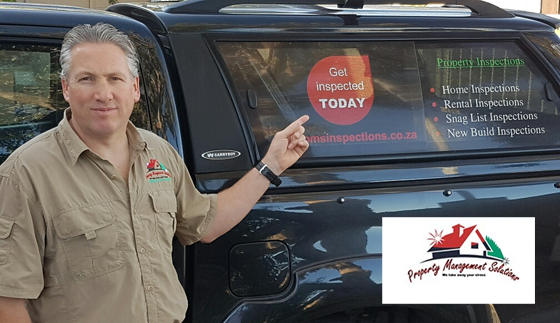 Hi there, can you tell us a little about who you are, where you come from, and your interests?
My name is Martin Brougham-Cook and I am a born and raised CapeTonian, currently based in the Noordhoek Valley of the South Peninsula, South Africa.
I am passionate about creating a safe home and working environment for all. I am a nature lover and enjoy surfing, fishing, and the outdoor life.
PMS Inspections is your business, could you give us a little background into what you do?
My experience and expertise across several industries is focused on inspections and management of risk, hazard, and safety assessment.
PMS Inspections was formed to provide an independent quality service to homebuyers in the Western Cape, South Africa.
With more than 20 years experience in the property sector, we can offer the client an educated reporting tool which has been compiled using our knowledge and understanding of the building industry.
Our experience in the field includes all aspects of home improvements, complete home construction – from concept to hand-over, estate agency and home insurance.
An independent property inspection is an extremely valuable tool when buying, selling, or building a home.
What were you doing before you started PMS Inspections?
I was involved in the construction and building trade for over 20 years, focusing on the residential market across the Western Cape. During this time, I also developed and sold 9 of my own homes in the Southern Peninsula area.
What do you enjoy most about your work?
'I have a keen eye for detail, and always work towards a safe home and working environment. Every day is unique and I get to meet a vast majority of people, assisting them in purchasing/selling their home'.
Any exciting news for PMS Inspections?
At this point in time, Home Inspections are voluntary in South Africa. With the introduction of the Consumer Protection act in 2011, the natural evolution may be that a Property Inspection will become a mandatory requirement for all property transactions.
I believe this positive step would be a major game changer, which will professionalise the home inspection industry and be a huge benefit to all potential home buyers, sellers and estate agents alike.
Dispute resolutions has also become an alternative to legal action in a court of law, and attorneys have increasingly used our independent report to present true, unbiased facts & figures in hearings.
What advice would you give yourself if you were just launching today?
Allow for more marketing and get more involved in social media platforms. in the Words of Scott Cook:
"A brand is no longer what we tell the consumer it is - it is what consumers tell each other it is".
Finally, you've been using Debitoor for a little over a year now, what's your verdict?
I absolutely love Debitoor & recommend the program to all my friends! The reporting graphs give you a snapshot at any point in time.
It is very user friendly, very informative, and I love the fact that it is mobile and can invoice on the go.
Thanks Martin!
Have questions for Martin or want to learn more about Property Management Solutions? Contact them today.