A customer referral is when a client you have previously worked for recommends your business to someone outside of your network. This can happen spontaneously during a conversation, or it can be a result of incentives you have put in place.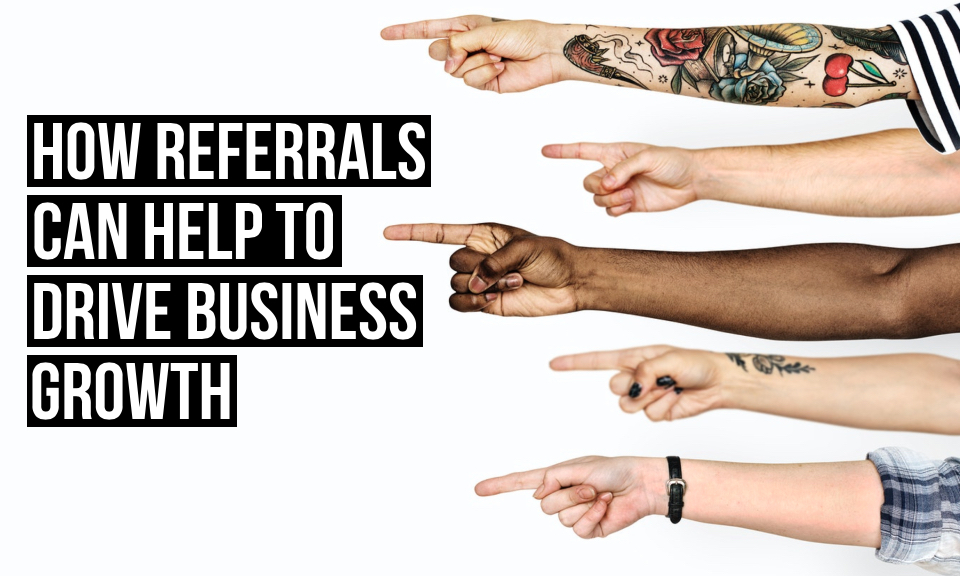 This article explores how to drive your business growth through customer referrals. It explains how this process works, how you can capitalise on this marketing approach, and how to manage customer referrals with your invoicing software.
What is a customer referral?
The purpose of a customer referral programme is to attract new leads to your business. It's an effective way to generate more work for your business.
At its core, a customer referral happens when a client of yours is impressed with your work. Naturally, the client you have provided goods or services to will have their own network of friends and family, and you make them spread the word.
Using customer referrals is a proven way to grow your business, as it attracts new clients. It can be more effective than traditional marketing techniques, as new customers are informed about your business by someone who they already trust.
How can I get customers to refer me to their friends and family?
It can be hard to guarantee that your customers refer you to their friends and family. Fortunately, there are some things you can do.
Provide a financial incentive
It's beneficial to implement a referral marketing strategy and various tactics as you try to expand your business. Often, it is worth considering offering a discounted price on your products or services for clients who refer new leads to you. This is known as a 'referral discount'.
A referral discount is a reward you can give to your advocates and happy customers when they successfully refer others to your business. Importantly here, a successful referral is a referral that generates another sale for you.
Referral programmes with financial incentives can benefit both your original customer and the individual they refer. For example, suppose that you run a party planning company. Having planned one party, you may give a card to your client, offering them a £20 discount on a future party if they tell their friends. Their friend may also then receive a 10% discount on your services.
It is entirely up to you how you would choose to run financial incentives for referrals. Some companies may choose to offer one-time offers, whilst others may want to include long-term incentives, such as offering lifelong discounts to clients who have successfully referred 20 peers.
Reciprocate referrals with other businesses
If you run a small business, community support can be very important. Therefore, make sure that if you ask clients to refer you to others, you equally make the effort to refer their businesses when appropriate. This is especially important when working in B2B sales.
If for example, you work as a landscaper, you may often have clients who are also looking for building work. Referring them to your successful building contacts is a good way to build up a network of support within your local community. Hopefully, they will do the same and point any landscaping contracts in your direction. Working with this bigger picture in mind can be mutually beneficial and help to guarantee your business' growth.
Ensure you provide superior service
Naturally, one of the best ways to grow your business is to provide excellent service. If financial incentives are not viable, you need to make your work speak for itself. Always consider your products and services as free marketing: do an exemplary job and your client's friends and family may naturally inquire about your business.
If a friend or family member of your client sees your product or service and hears about your impressive work, it will increase the likelihood they will make a purchase with you. Never underestimate the power of praise.
How can invoicing software help with referrals?
Invoicing software is designed to make it easier for you to run your business. Therefore, there are a couple of simple things you do with your software to include a referral scheme in your invoicing practices.
Make any referral discount schemes visible on the invoice
When you create your invoice, make sure to write all terms and conditions. Not only does this refer to the due date and other essential information that every invoice needs, but it can refer to possible benefits customers could get.
This is very important when you're selling products or services to a new client, as they are an untapped source of further work. Make sure that they're aware of the scheme and ready to spread your message.
Add a referral discount to an invoice
It's easy to add a referral discount to an invoice. A referral discount can be offered as a percentage off the total due, or as a formal reduction, e.g. -£20. Invoicing software will let you add both to your invoices in just a few simple clicks.
Adding a percentage discount
To add a percentage discount to an invoice in Debitoor, simply fill out the invoice template as you would normally. Then, scroll to the bottom and expand the 'Options'. Here you will find 'Discount %'. Simply write your percentage discount and it will be applied to your overall total.
If you add a percentage discount, it's always a good idea to include a note that explains what this is for. If the discount is for a new customer who has been referred to you by another client, you may want to include a nod to their friend who made this possible. Not only is this nice to know, but reminds them they should also refer others.
Adding a fixed discount
If a customer has referred a friend and that sale has been successful, it's common to offer a reward. This could be a £20 discount off their next purchase, for example. If this is the case, it may be necessary to add a line with a negative amount to their invoice. You could then call this item 'Discount from referral programme'.
Managing a referral programme through the 'Customers' tab
There are lots of different ways you can manage referral programmes. With Debitoor, you can use the 'Customers' tab to easily keep track of which customers are eligible for referral discounts.
Suppose for example, you offer long-term discounts once a client has successfully recruited 20 other customers. You can use the 'Notes' field to write how many new customers they have brought on board, and once the right amount has been met, you can add a line reminding yourself they're now eligible for special rates.
If you create a referral scheme like this, it's best to always then create your invoices via the Customer tab. This way, you'll always be reminded of any special offers they are eligible for. Customer notes are not visible if you make the invoice directly in the invoices tab.
Driving business with customer referrals – A summary
Networking is a proven way to make progress, in many aspects of life. Why should sales be any different? Customer referrals are a great way to connect with your clients and create a community of support for your business. In a nutshell:
Your customers will know other people who they can recommend your business to
Once referred, you can offer discounts to both the referrer, and your new customer
This will help to drive your business forward and generate more sales.