We're thrilled to introduce another new feature in Debitoor: OCR technology for our web-based accounting and invoicing software!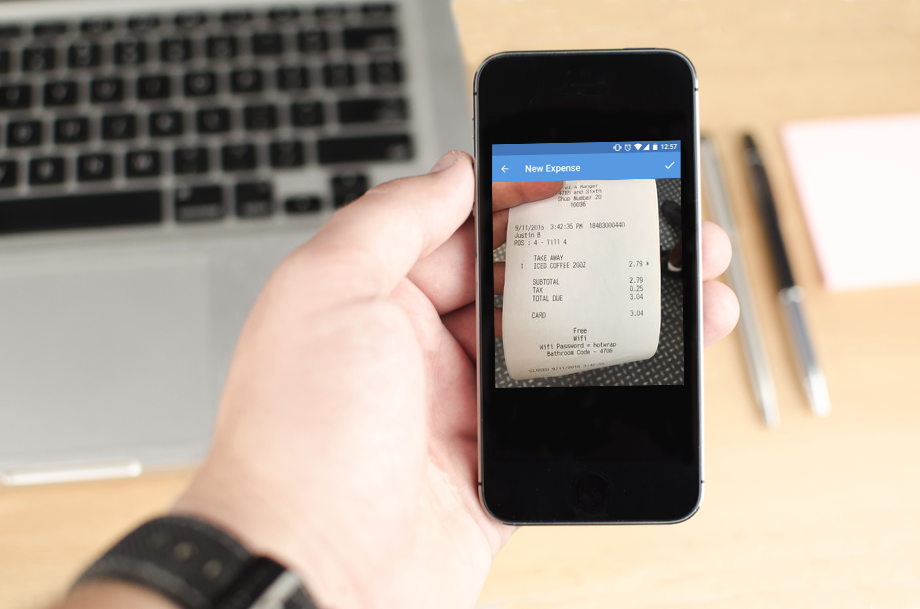 What is OCR, anyway?
OCR stands for 'Optical Character Recognition' and you can read more about the specifics in our dictionary entry: 'What is an OCR system?'. But essentially, OCR technology allows your computer or smartphone to essentially 'read' a text document.
Aptly named, it recognises the characters and is able to then transfer the information either to a word processing application such as Microsoft Word or Notepad, or can be used within an app or software to autofill certain information fields.
Use OCR in Debitoor
In Debitoor, we've introduced this technology to continue our quest of making managing income and expenses as simple and quick as possible. The more automation, the easier it is to stay on top of updating expenses and the more accurate your accounts will be.
OCR is available in our web-app. On this platforms, nothing changes when it comes to adding an expense: simply upload a PDF invoice or an image of your receipt from your supplier on your computer and OCR gets to work.
As soon as an image or document is uploaded to a new expense, the OCR should read the characters on the receipt and autofill as many details as it can about the expense. It takes care of:
The total amount
The date (if within the last year)
Making it easier to save expenses quickly. You can return to it later on to add a supplier, if necessary, and add additional details for your records.
Here's how easy it is to add a new expense with OCR: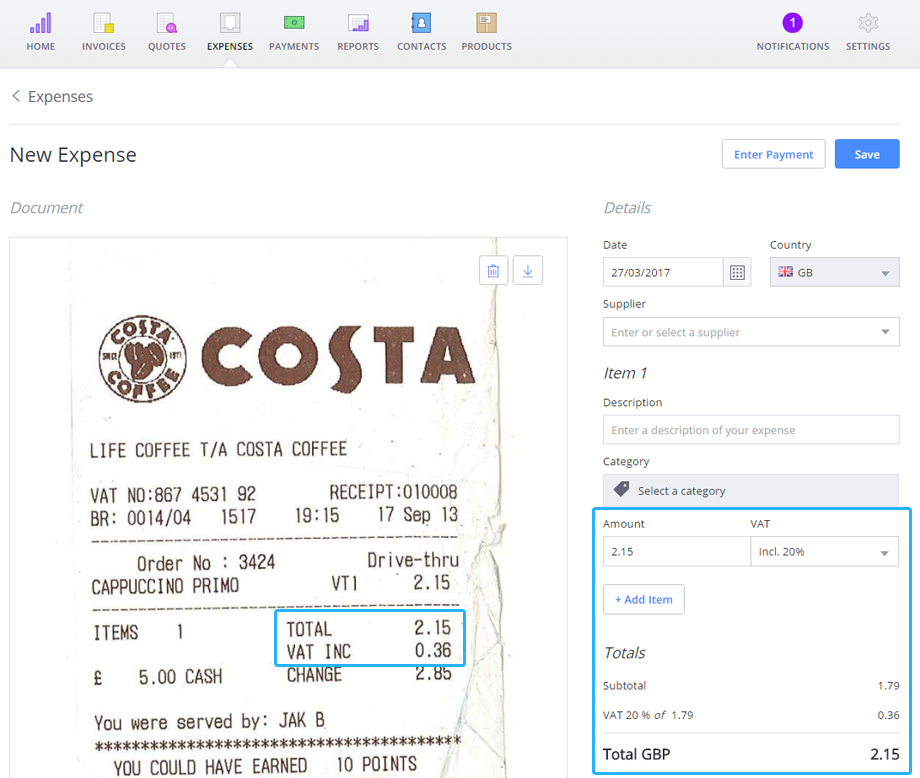 Totals are automatically recognised and added to your expense details. Every bit helps when it comes to making it easier and faster to manage your accounts! With OCR, the most important details are all automated - giving you just that little bit more time that can make all the difference in a busy day.