For our first interview of 2018, we spoke with Chris, Jessie, and Rachel from illusiv Design, an independent design studio in Australia, working with an impressive variety of projects. Chris shares what they've learned along the way and what illusiv Design is looking forward to in the new year.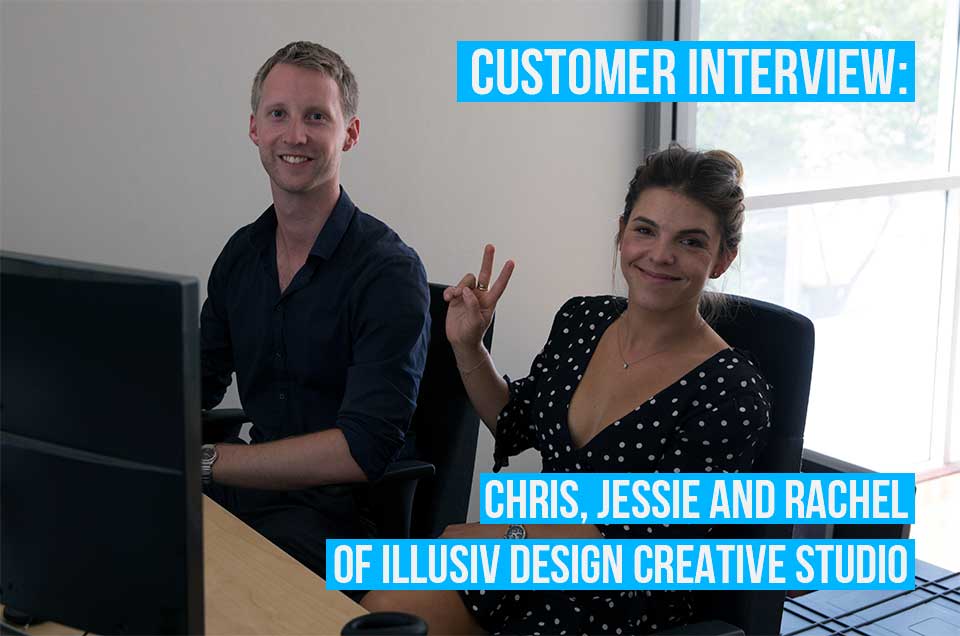 Hi Chris, Jessie, and Rachel can you please tell us a little about who you are and give us some background on what you do?
Chris: I am a designer based in Perth, Western Australia. I have worked in a variety of different design disciplines ranging from Graphic Design to animation and audio editing. I currently work in a Post productions studio doing 3D modelling/rigging/animation on a contract basis, as well as working in a design collaborative trading as illusiv Design.
I also wrote a paper on VR in advertising and developed an interactive VR experience during my post-graduate studies in 2015, and am a keen VR enthusiast to this day.
Jessie is an illustrator/graphic designer who has her own web comic series and regularly works on drawing commissions. She has recently returned to university to study web design.
Rachel is a graphic design student with experience in motion graphics, animation, illustration and digital design. She is currently working on effects in a film project with a Perth productions studio.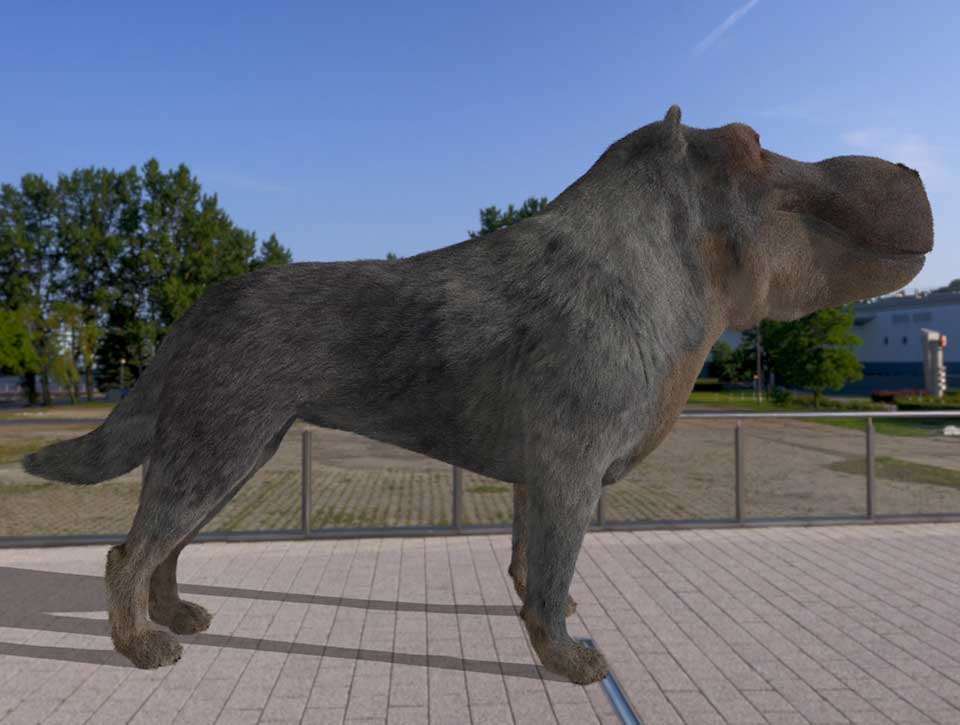 Have you always been involved with design? If not, what were you doing before and why did you decide to start an independent studio?
Chris: I have always been interested in advertising & design, but took some time off study to work as a Retail Manager for the former Compass Hotel Group, gaining small business experience through running a fine wine store for 2 years.
During this time I noticed that I would always pay a lot of attention to the promotional artwork for the various products, so I don't think I ever lost sight of what I wanted to do with my career whilst I was working in that industry.
We started an independent studio to ensure we would always have work wherever we were in the world, and whatever direction we took with our careers.

The collaborative nature allows us to share workloads and handball work on whenever one of us becomes too busy with their main career/study.
What do you enjoy most about your work?
We enjoy working on a variety of different projects that make use of a wide range of skills, and employing our different strengths to achieve desirable collaborative results. The best part of the job is working with a client who is more open to trying out new ideas and executions, rather than settling for a 'safe' solution.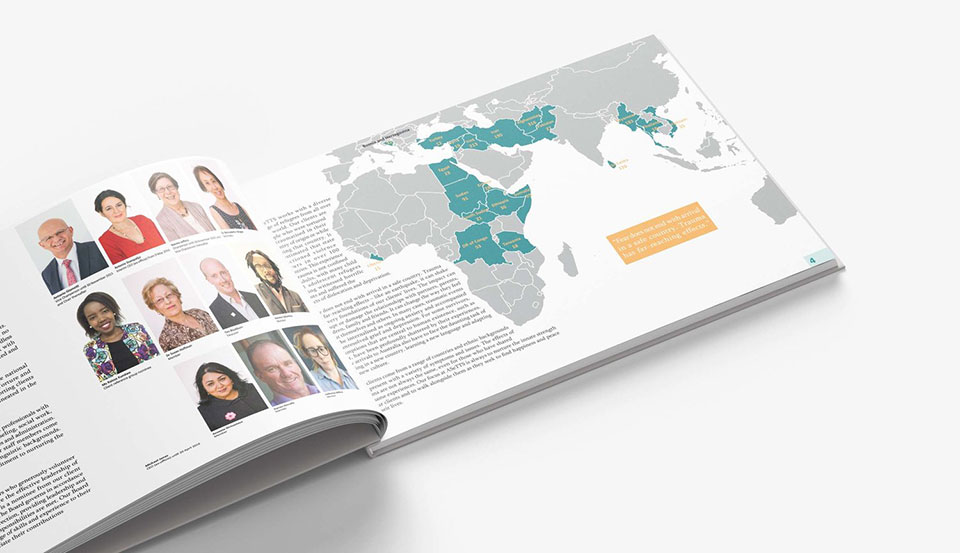 What do you find most challenging about working as a designer?
The most challenging part of the job can be finding a way to balance multiple labour-intensive projects when they all need to be completed in the same time-frame, and trying to figure out what to prioritise and which client can actually afford a slight delay in the deadline when they all say the job is urgent.
Fortunately for us, our workload is manageable the majority of the time, so we have rarely encountered this issue.
Have you had any particularly memorable or interesting experiences in your line of work?
We have been lucky enough to work with some exciting start-up business endeavours, and helping them visualise their dreams is always rather exciting. It can be quite interesting to watch their businesses grow from their initial set-up and ideas as they expand.
One such start-up was Perth-based Cultured Travel, which started off as a printed map for international students and backpackers, offering unbiased advice on Perth food and nightlife. They eventually expanded into online platforms, and are currently developing an app as they expand to cover more cities around Australia.
What advice would you give yourself if you were launching your business today?
Have a clear plan of how you want the business to evolve, and sort out invoice management and back of house software/solutions before starting work as it makes things a lot easier in the long run if everything is ready to go from day one.

How does the future look for illusiv Design - any exciting news or things you are looking forward to?
The future is always looking bright for us, particularly with developments in software and hardware. We have recently started working with an exciting international client who plans on developing some really interesting software that could revolutionise the productions industry.
Due to non-disclosure agreements we can't shed much more light on the project than that, but stay tuned for developments on that as soon as we are able to share.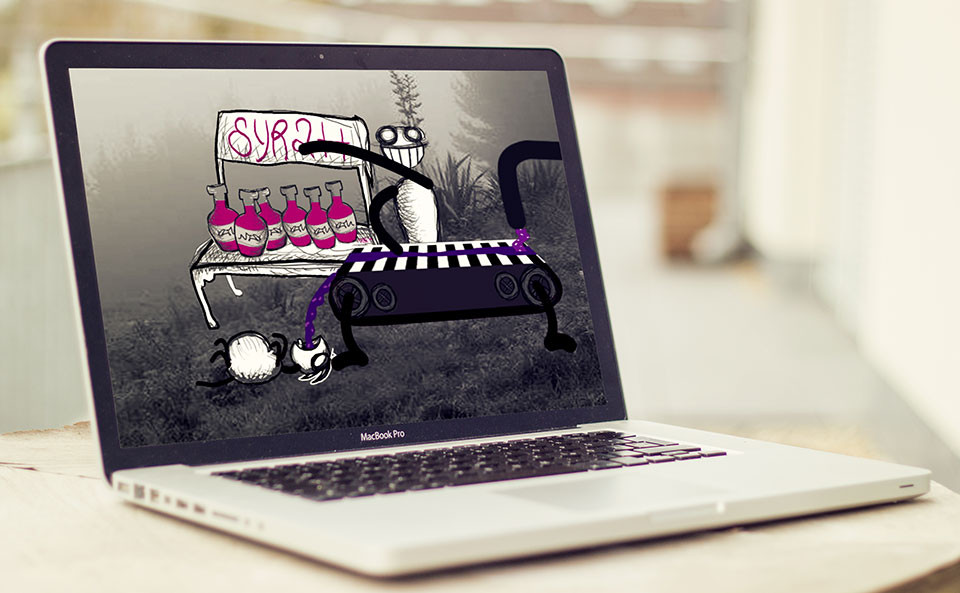 Finally, you've been using Debitoor for a while now, what is your verdict? :)
Debitoor is great for us as a small business, everything is well designed and easy to use, and the invoicing software in particular offers a high range of customisation - which is important to us as designers.
We like that there has been great consideration into the different optional features of the invoice design, which makes it pretty easy to set up invoices for design packages or switch to alternate charging methods. The Debitoor iOS app is pretty handy for checking the status of invoices and preparing new ones on the go, which can quickly be sent to the client.