One of the greatest things about working at Debitoor is that we get to regularly communicate with incredibly inspiring people: our users. We often say that small business owners are heroes, and never has that been more true than with our most recent interview: Elsabe of Moss-Kiddos Preschool and After Care.
Based in Mossel Bay, South Africa, Moss-Kiddos provides education, healthy meals, social development and more to children of the area.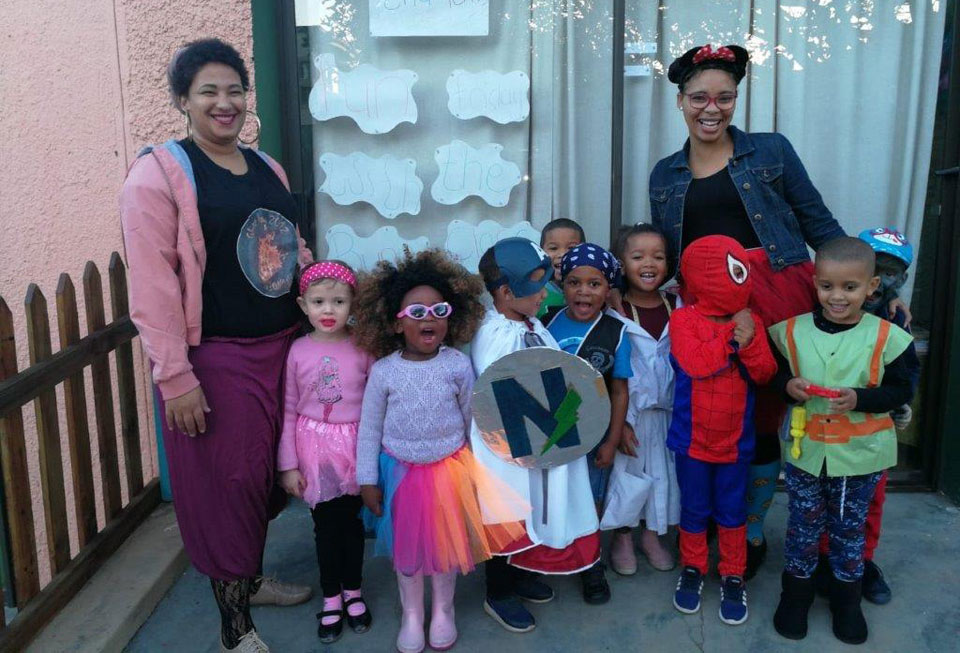 We had the privilege of speaking with Elsabe about her work, the development of Moss-Kiddos, her joys and challenges, and what she looks forward to in the future. This interview truly touched us as Elsabe explained the sacrifices she made to pursue her calling. Hers is a dedication that has shown that pursuing a dream is not only self-rewarding, but can make such a difference to so many lives.
To ensure that we did not take away any of Elsabe's words, we have split this into a two-part interview.
Hi Elsabe, can you tell us a little about yourself? Your background and your passions?
I don't like to talk about myself, but herewith a short summary of who I am and my background. I am a 60yr old woman with a wonderful husband, three children, two very special daughters-in-law and a Scottish son-in-law. And we are blessed with 4 grandchildren.
I grew up on a farm, my dad was a farmer, and those were very special years regardless of the fact that my dad died when I was only 14 years old. I was the fourth child of five children in the house and had a very special bond with my father! I was a carefree child and enjoyed my carefree childhood!
My passion can be described the best in only one word, and that is "LIFE", I am enjoying everything I'm doing and give it my all. Therefore, although we were involved in different things during our journey of life (from working as a PA, our own businesses, worship leaders in our church, etc), I enjoyed every single minute and what we are doing now, more than everything else!
How did you get involved with Moss-Kiddos?
Moss-Kiddos belonged to our daughter-in-law who is a teacher and when she told us it was for sale because she started as a teacher at a local primary school, I immediately agreed with my husband to buy it, regardless the fact that we lived 900 km away from Mossel Bay where the school is situated, but we knew that she had a manager/principal who could go on.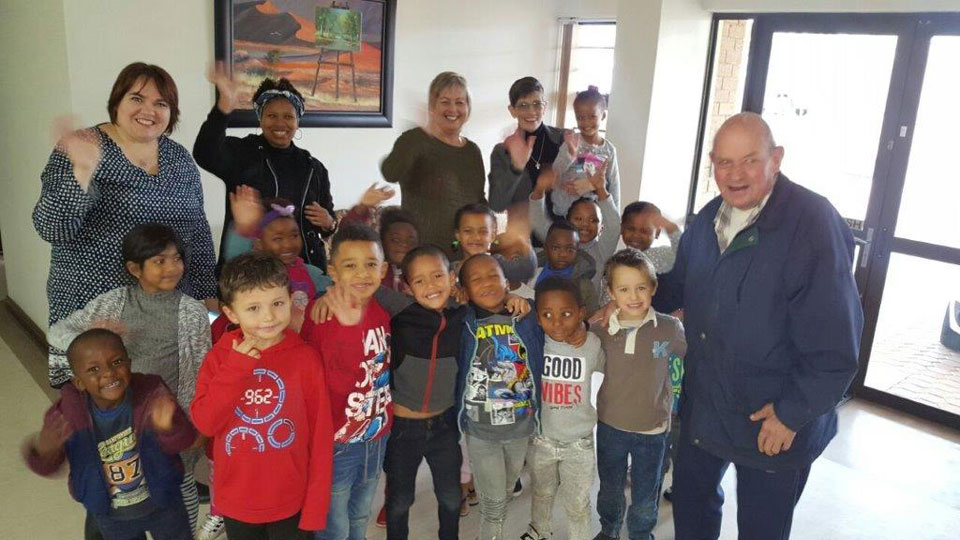 Long story short, 3 months after we've bought the school, I came down to Mossel Bay on a bus with only my clothes in a bag because it became clear very soon, that nobody can live our dream and there is a difference between managing and loving what you are doing.
For the next 2 years, I stayed in Mossel Bay and my husband at our home, 900 km from me. That was the first time during our marriage of 41 years we were away from each other and it was not easy for both of us, but every second of my time between our little children at school, was a blessing.
It was at that stage that I realized that we didn't buy a "business" but that this is my calling for the rest of my life. 

My husband couldn't understand me, because while I was crying when he phoned me in the evenings because I was missing him, I refused when he asked me if it would be better to sell the school and then I can move back to him. I couldn't see my life without the little children again. Two years later, my husband gave up everything and move down to me.
Within the first year we had a growth of more than 100% (from 23 to 57 children). The next year we grew even further and our school was completely full with the start of 2017, 85 children, without any advertising from our side, it was just word of mouth.
We had to erect an extra 2 big class rooms. The parents could see our hearts and felt safe with their little ones in our care, and they refer other parents to us!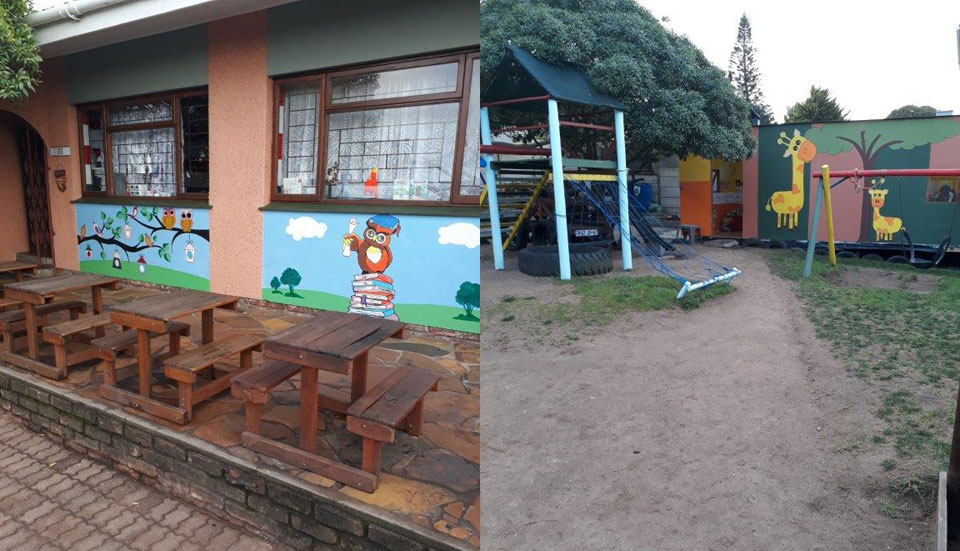 *Here, Elsabe stopped to make it clear that this was not meant as a boastful statement, but to be as informative as possible. We think she has every reason to boast about the difference the school is making to so many families.
Our logo is "We care with love" and I can testify that my husband and I love each little child unconditionally with all our heart and as our own. We give all of them a well balanced meal everyday and with that we make sure they stay healthy.
We subsidize more than a 1/3 of our children, we don't turn anyone away. If they cannot not afford our monthly fees, they indicate what they can pay, and we enrol their little child for that amount.
For my husband and me, this is a work of heart and the school fees are going towards salaries for our good qualified teachers, the good food we buy everyday and to keep the school an Educational Environment for our children.
Some of them are with us for up to 11 hours per day while daddies and/or mommies are working. We prepare every little child completely for their years in our Department schools from the age of 6 years and make sure they have very good self-esteem.
We have a few children with us who started at Moss-Kiddos on the tender age of 2 months. They are in our 4 year class now! And for us it is such a privilege to see them grew and developed in the 4-year olds with self-confidence now!!
What did you do before Moss-Kiddos?
I knew my husband since childhood and it was a wonderful, special event when we got married a month after I've finished my last year of school at 18 years. I started my first job at our local Municipality as a clerk and soon became the Mayor's PA.
A few years later we moved to Johannesburg to study Theology. After that we went into business to support us while working part time at our local church. A Few years before we bought the Preschool, we moved to our family farm where we started with a Pecan nut nursery—that was a family project.
What do you enjoy about your work?
All I can say, I enjoy EVERYTHING what I'm doing everyday of my life. I say it almost everyday of my life, I can't believe I've got so "old" before I started doing what I'm doing now, because it's the most rewarding "work" (I cannot call it work, because it's a blast!!) I've ever done and I want to do it until I lay my head down, really!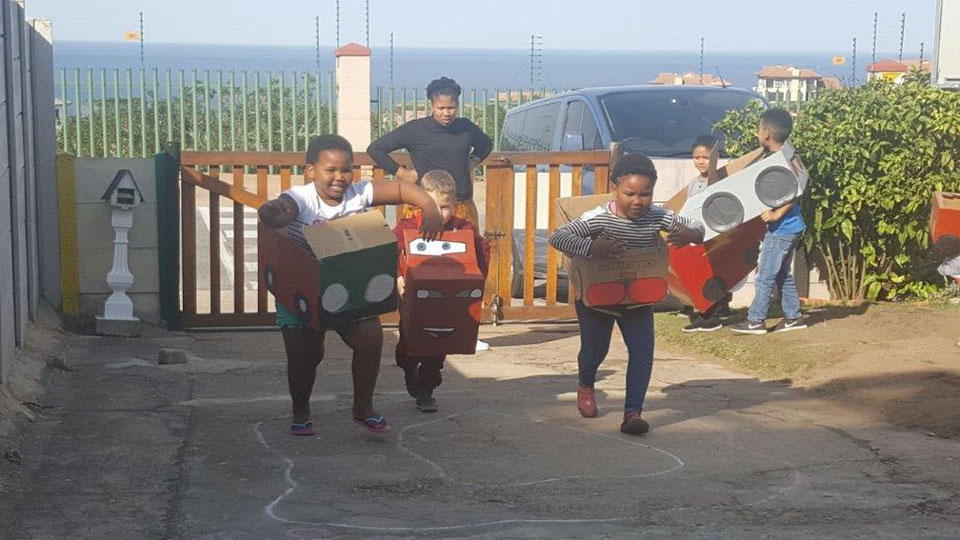 Sorry if I'm sounding "soppy" but this is really my heart!! My husband can't even keep me at home when I'm sick, because I'm missing the little ones too much! I'm staying just because I know I can make them sick too when I'm not well!
To be around the children, to welcome each one every morning when they arrive at school, is the most wonderful experience and fresh and new every morning.

Some of them are coming in as early as 06h15 in the morning and then some of them stay until 17h30 in the afternoons, 5 days a week for the whole year. We are open throughout the year!
ALL our little children are calling me "Ouma" and my husband "Oupa" and that is such an honour and is still bringing tears of joy to my eyes when I hear them! Somethings, when we would walk around in a Shopping Mall during weekends, you just hear a little voice coming from somewhere, calling "Ouma", "ouma"! That is our proud and joy!!
---
This is the end of the first part of our interview with Elsabe. Keep an eye out for part II where you will learn more about what challenges she has faced and what she's looking forward to with Moss Kiddos.