James Talty is one half of Talty Sargent a Brisbane-based woodworking duo who specialise in both commerical and domestic projects. We speak to James about his passion for woodwork and his experience of running a business.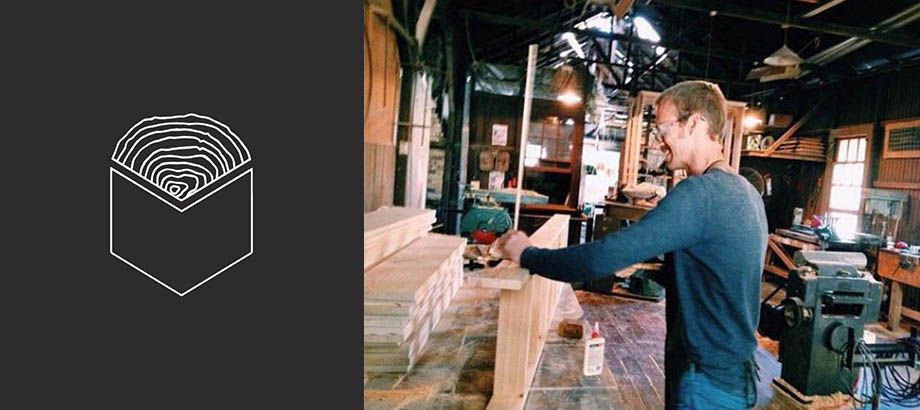 Hi James, can you please tell us a little about who you are and give us a little background into what you do at Talty Sargent?
I'm a self-taught woodworker and father of two from Brisbane, Australia with a passion for making furniture.
Talty Sargent was established in 2016 as a custom furniture business specialising in residential and commercial fitouts. It was a way to recognise the working relationship between myself and business partner Sam Sargent. Together, we seek to create warm and unique environments for our customers.

Have you always worked in woodworking and furniture design? What made you decide to become self-employed?
Prior to Talty Sargent, I had been working independently for several years, making one-off pieces of furniture for customers. And before that I had a long stint working in Town Planning. I just couldn't sit in the office any longer so decided to start making things! And things just grew from there.
What do you enjoy most about your work?
Woodworking for me is about a lifestyle. It's about discovering the natural beauty of timber, using creativity and problem solving to overcome challenges, and developing lasting relationships with customers.

How does the future look - any exciting news or things you are looking forward to with Talty Sargent?
Right now the future is looking great. We struggle to keep up with demand, which is a great position to be in. And the projects we are involved in only seem to get more interesting and diverse!
What advice would you give yourself if you were just launching today?
If I were giving advice to myself starting over I would say that there is a time and place for everything and to take one challenge at a time.
Finally, as a Debitoor user, how has Debitoor helped your business?
Debitoor invoicing software has been great for the business as it has allowed us to keep on top of our finances. I would recommend it to any new business.