We speak to John, the founder of Damselfly Creative - a web design agency based in Derbyshire. In this interview, he shares his experience of running a small business and tells us how he juggles a successful work life, running ultra marathons, and taking care of his two children.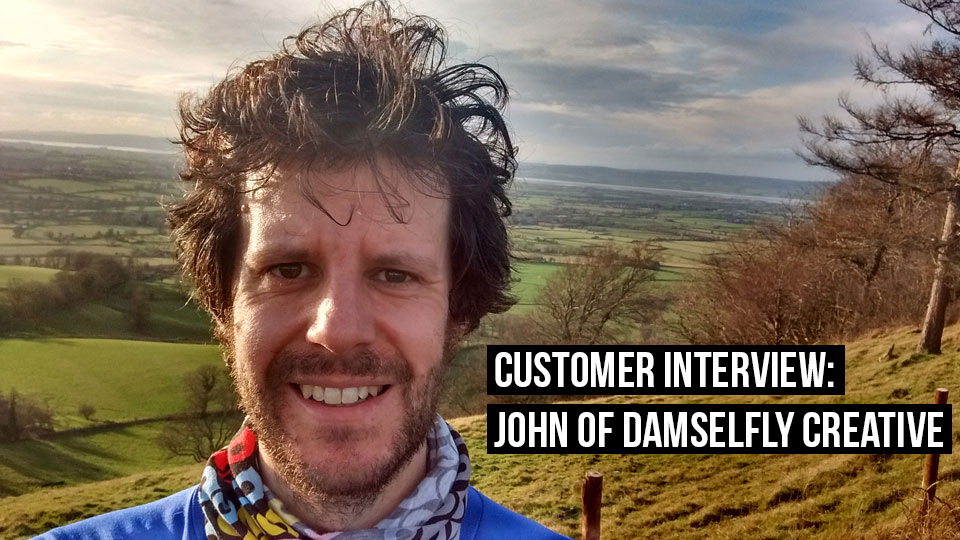 Hi John, can you please tell us a little about who you are and give us a little background into what you do?
I'm John Hobson, a 39 year old website developer based in Derbyshire. I run Damselfly Creative, a small web design agency. Damselfly Creative handcraft bespoke websites for small business both in the UK and internationally.
Outside of work I love spending time with my family - I'm married to my fantastic wife Viv, and a proud father to Isabel, 7 & Ted, 5. I also love to get out in the countryside, usually either running (I recently completed an ultra marathon) or long-distance cycling. Being self-employed, staying fit and healthy is very important to me so that I don't get ill too often!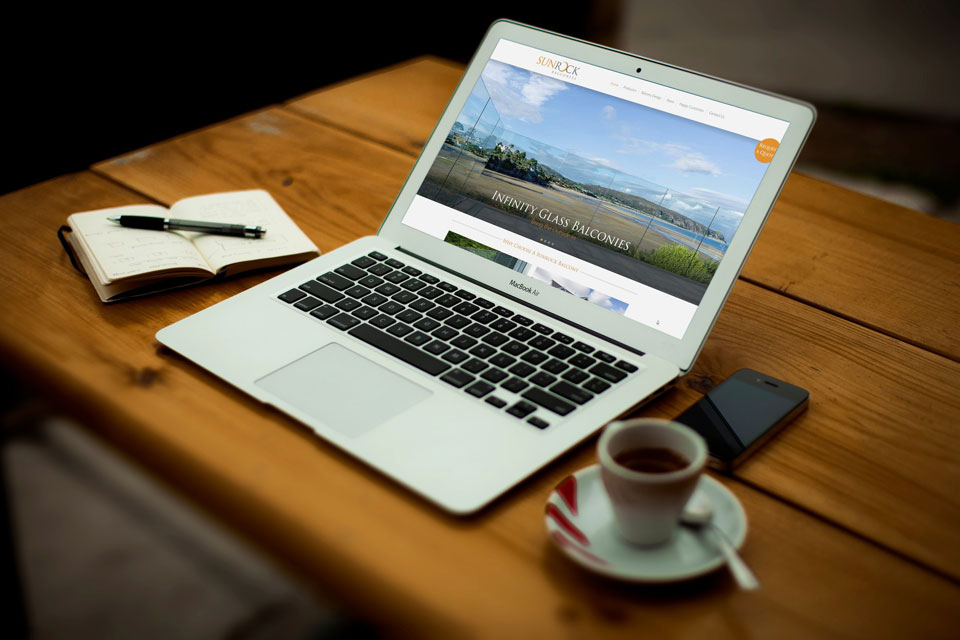 Have you always been involved with websites and web applications?
I've worked with websites for my entire working life, spanning 18 years. Prior to that, I studied Computer Science at Sheffield University in the late 90s, just when the internet was really starting to come to life!
My first job out of university was with an e-learning company who were doing some really innovative and pioneering work with delivering courses over the web. It was a great first employment as I got to work on so many exciting projects and really got to push my technical skills.
Subsequent to that, I developed and supported websites and web applications at Edinburgh Business School, who deliver the largest distance learning MBA programme in the world.
It was after moving back down to Derbyshire over 6 years ago that I took the leap into self-employment and set up Damselfly Creative, which has been one of the best decisions I ever made.
What do you enjoy most about your work?
I love the variety of different people that I get to work with. No two projects are the same and each introduces its own challenges. I love that I can quickly become a part of my clients' core team to get a web project delivered, and then see the success that project can subsequently bring to the company. There's a nice short positive feedback loop when you're self-employed.
I do enjoy being my own boss too. I like that I can choose who to work with and what projects I take on. I know that if something isn't quite working out then I have all the power I need to change it.
And I love that being self-employed gives me the flexibility I need to manage work and home life together. I take an active role in being a dad, and my wife and I share the childcare between us. This flexibility that self-employment affords has really helped make that work. My wife is studying for a PhD which comes with some irregular hours and it's great to be able to fit my work around her studies.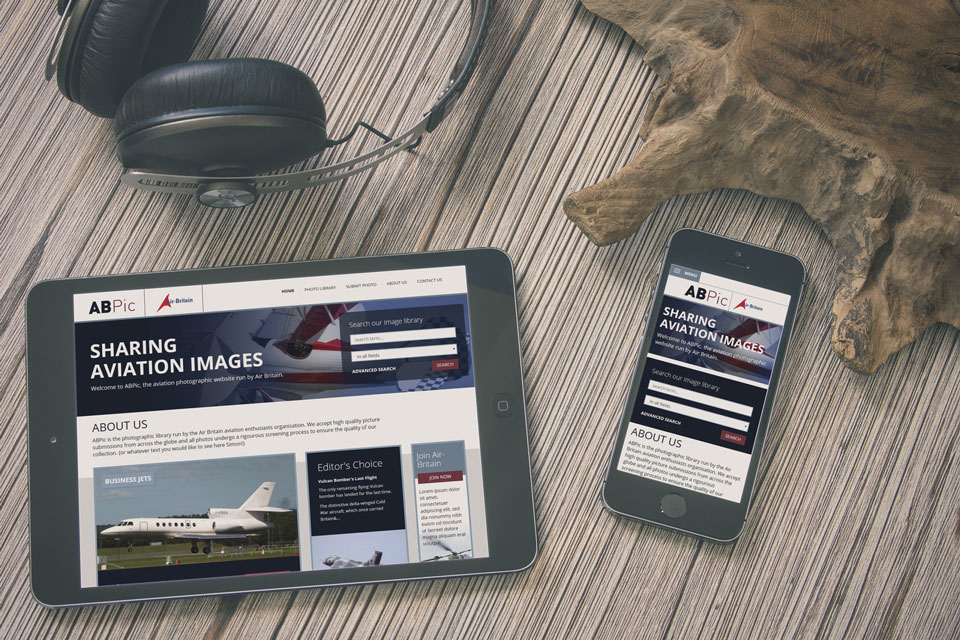 What do you find most challenging about working as a freelance web designer?
Definitely managing workload! The nature of freelancing is that there can be gluts of work that will come in all at once and you have to be able to respond to that.
I've learnt over time to keep a flexible schedule so that I can respond better when urgent work comes in, and also to roll with the ebb and flow of work - accepting it as just part of the parcel of being a freelancer.
I also find that I can be at the 'coal face' a lot and taking time out for training isn't always easy. I end up learning a lot on my feet, listening to tech podcasts as a way to keep up with what's going on my industry. I can then pick and choose which technologies and avenues to delve into in more depth as part of personal development.
What's been your most interesting or memorable project?
I've worked on some really interesting sites over the years including recruitment consultants, a cargo bike company, fitness studios, a dating agency, a balcony construction company, a hand-blown glass lamp company and a tourism site for a local town. I never known what project may next come my way!
A recent favourite of mine was a picture library for airline enthusiasts. It replaced a legacy application and was a big technical challenge to migrate 500,000 existing images and develop it into a well-performing website. I really pushed my technical skills on this one and am constantly developing new features for it. I work very closely with the ABPic team and it's nice to get the instant feedback about how appreciated a new feature or fix is.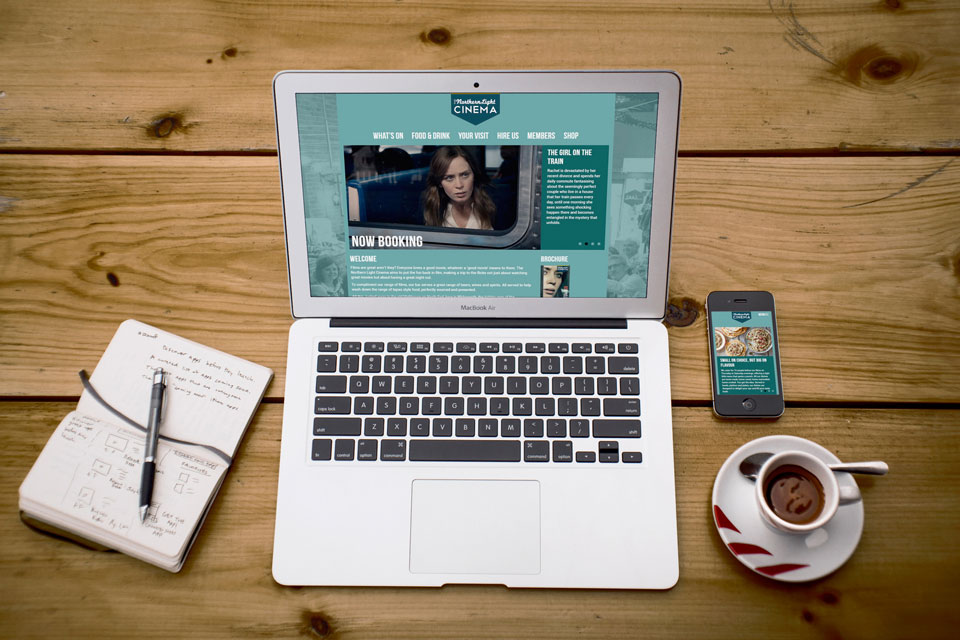 You've been using Debitoor for a while now, how has it helped you run your web design agency?
I love Debitoor! Online invoicing software is such a time-saver compared to my previous manual invoice creation process. I love that I can easily look up saved customers and create and send invoices in a couple of minutes. It's one of those things that 'just works', and because it helps to automate that side of the business, it leaves some of my headspace free for creative project work.
I like the monthly income tracking chart as well - it's a nice simple visual way to see how recent cashflow has been.
I also love that I can invoice in multiple currencies which I use for a couple of US based clients.
What advice would you give yourself if you were launching your business today?
Have confidence in your own abilities! I think a lot of people enter self-employment as the technician, and then have to learn the business side of things. This was definitely the case with me. I was not confident on the business side of things at first and probably could have done more up-front learning and planning there.
But over time I got better at managing my business and picked up skills along the way - planning for where I want the company to grow, which projects to take on, ensuring that the business is viable etc.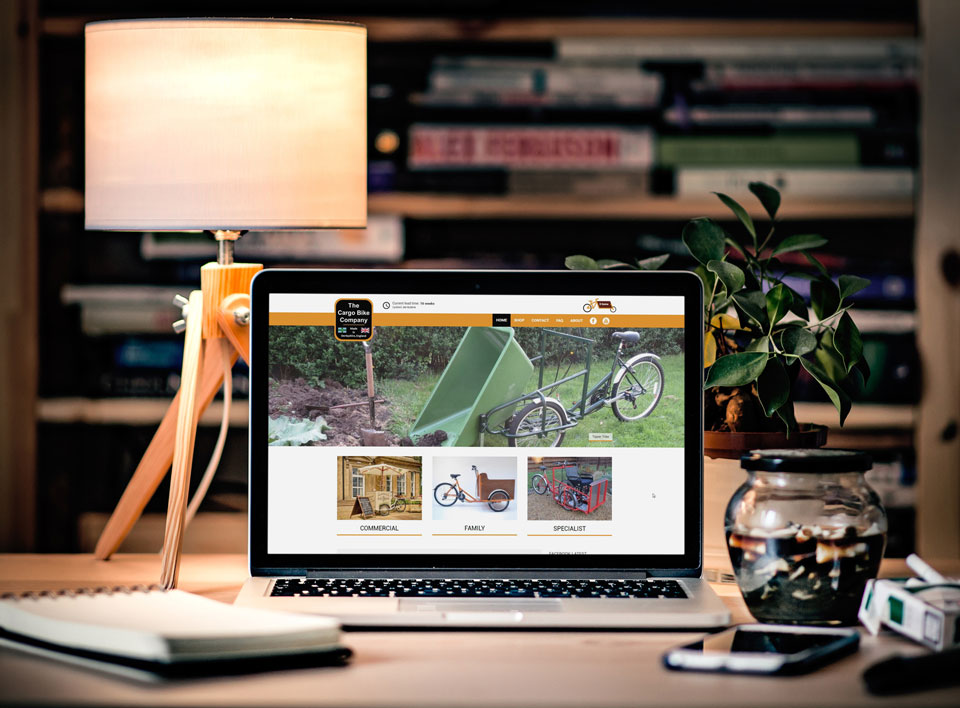 Finally, how does the future look for Damselfly Creative - any exciting news or things you are looking forward to?
I'm moving into a new office with plenty of natural light this month which I'm really excited about!
Plans for the next couple of years are to stay pretty steady, I don't have any big growth plans - I like the business at the size is currently is.
I'd like to streamline the support side of the business a bit more and free up time for bigger and more exciting projects.