We speak to Lucie Arnoux, a London-based artist who combines French narrative techniques with British illustration to create unique work in a range of mediums. In this interview, Lucie tells us about her experience of being a freelance artist and illustrator.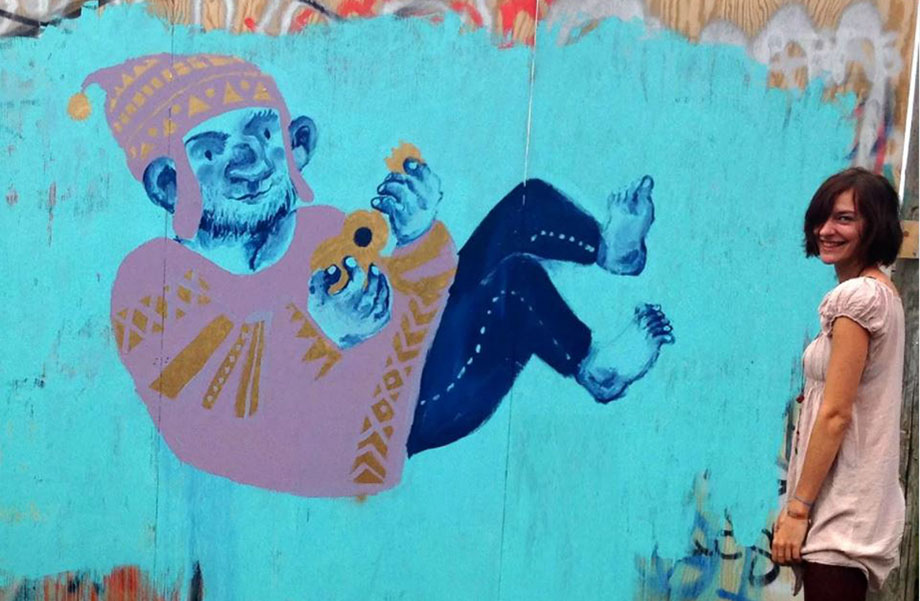 Hi Lucy, could you give us a little background into who you are and what you do?
Heya! I'm a French artist who fell in love with the UK and has built her creative nest in South West London. I was taught by French comic-book authors about narrative and visual story-telling and from English illustrators, I learned how to make everything look nice. I very much feel like I'm still learning.
I'm a doodling toddler who never stopped doodling. I think we all start off as illustrators but a lot of us lose interest along the way! I've had a few unrelated jobs, but I've always tried to make it as an artist. (Although waitressing can also be very fun!)
What do you enjoy most about your work?
The process. Especially as drawing can be applied to so many things - it keeps it fresh! I can be painting theatre backgrounds one day and I'll be designing an album cover the next. I always try to focus on enjoying the process.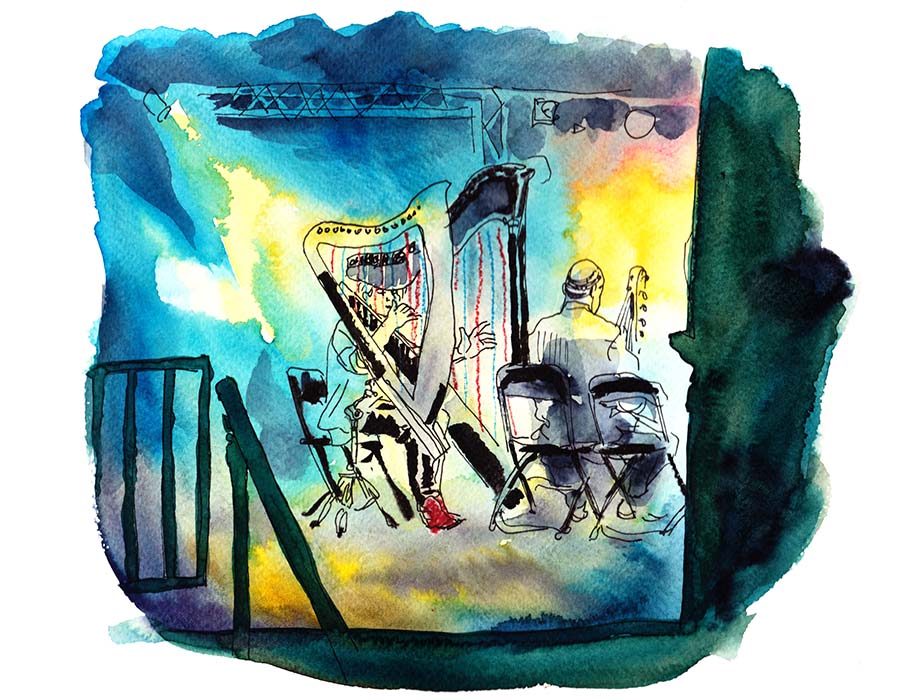 What do you find most challenging about working as a freelance illustrator?
Getting work! And knowing how to handle money matters. During my Bachelors degree, we were taught very little about the practical side of handling your own finances and setting up as a freelancer, which is a real shame.
Have you had any particularly memorable or interesting experiences as a freelance artist?
One of my latest jobs was to be artist in residence for a few British festivals, and I got to sit backstage sketching bands I loved - that was pretty cool. Any reportage drawing is usually a great time for me, I feel like a performer. People are usually very kind and interested.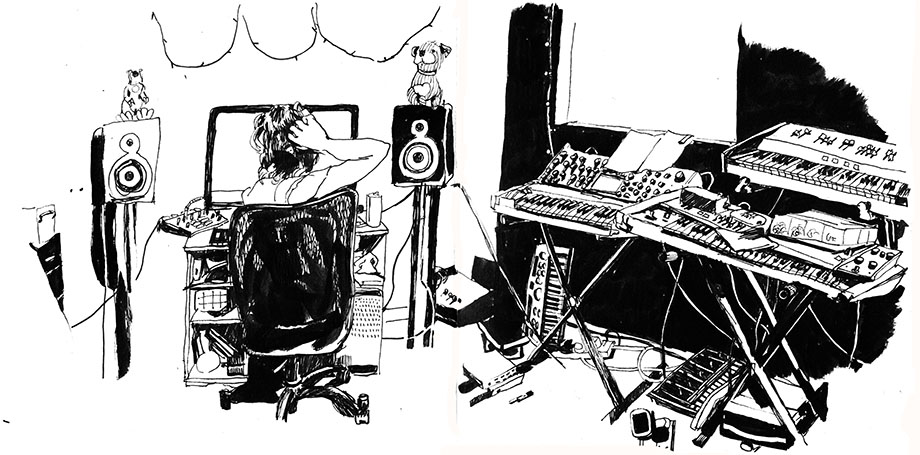 What advice would you give yourself if you were launching your business today?
I'd prepare myself for the realities of the freelance world, and explain how slumps in commissions are okay and are just part of the process. I'd remind myself to consistently produce work, keeping in my mind why I do it - for the joy of it. That's how people will want to hire you, by seeing work you had a great time making.
Also - nag! Nagging works! Ask for work and write to the people you admire!
Finally, you've been using Debitoor for a while now, what's the verdit?
Debitoor invoicing software has been a great tool. I still don't earn that much but, considering that I manage everything myself, the time gained using Debitoor is well worth the subscription. It's very helpful to be able to keep track of who's late for payment and it's great to have an easy overview of how my little business is doing!