We interview Mario, an Italian tour guide and the founder of The Grand Tour Europe. With his expert knowledge, passion for culture, and willingness to go the extra-mile, Mario runs guided tours throughout Italy and Europe.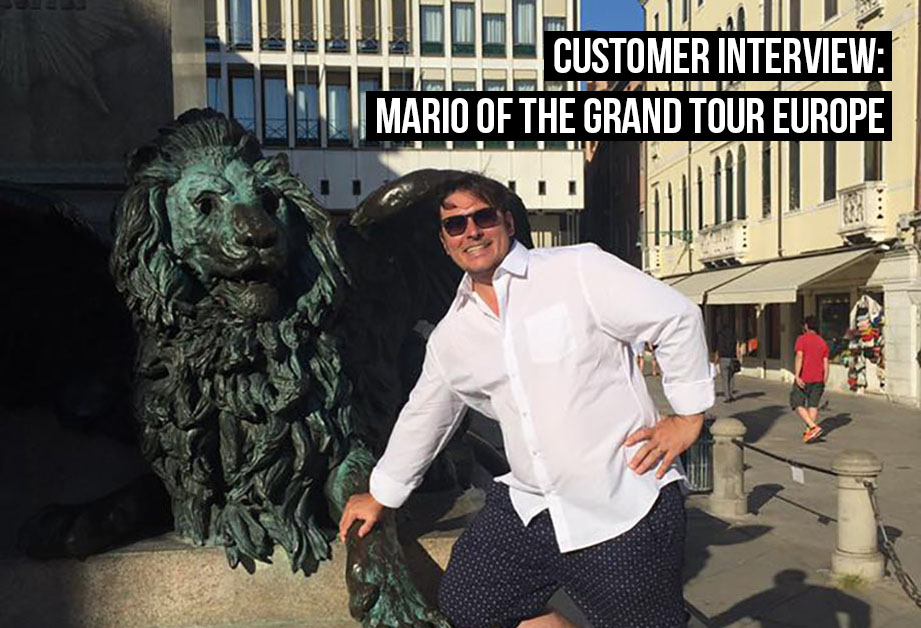 Hi Mario can you please tell us a little about who you are and give us a little background into what you do?
I am the founder and director of The Grand Tour Europe. What we do it is very simple to say but complex to explain: we do guided tours of Italy and Europe, and offer everything from a half day walking tour to a 6 weeks all-inclusive holiday! It sounds simple, but it actually takes a lot of work and preparation to make sure everything is perfectly tailored to our clients.
Our tours are always escorted by the greatest guides and experts, making the trip really unique, as well as a deep cultural and spiritual experience that will create great life-long memories. I plan my clients' holidays as if they were my own.
Have you always worked in the travel industry? If not, what were you doing before and what made you decide to set up the Grand Tour?
I actually studied Aesthetics and I have a Masters Degree in Philosophy, so I should be probably teaching or researching, but I started working for Soprintendenza in Rome (the office responsible for the preservation and the management of monuments and museums in Italy). From there, I moved to be a tour guide.
I noticed that many travel professionals are driven by business rather than by culture, so I realised there was a huge untapped potential for cultural and educational tours. To fill this gap in the market, I set up the Grand Tour as an association of professionals in 2002 in Rome. Later, I decided to move to the UK and set up a larger business as a tour operator, taking the big scene of Europe rather than only one city.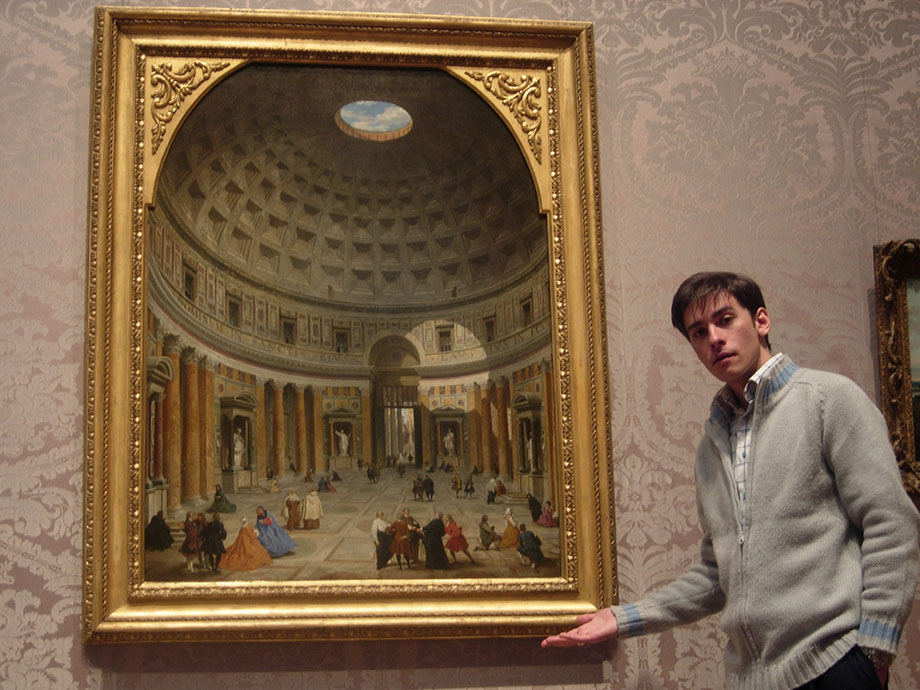 What do you enjoy most about your work?
There's so much I love about running this company - meeting people from all over the world, getting in touch with different cultures, exploring new places, setting up new itineraries, and meeting great people who run great tours. Plus, I work with an amazing team of professionals, and working with them makes my job even more exciting!
What do you find most challenging about running guided tours?
Every tour I run has unexpected aspects -whenever you travel, there's a risk of delays, or things beyond your control not going as planned. I always need to be in "work mode" in order to guarantee that my clients have the support they need at any time. I have had phone calls at 4 am and even during Christmas dinner!
People really appreciate the extra effort that you put into work, so that to me is the most valuable thing, making sure tha they remember their holiday for the rest of their life.
Have you had any particularly memorable or interesting experiences in your line of work?
I have so many memorable experiences that I could write a book about it! (I am actually working on a book called "Oh My Guide!"). You often share great moments when you run guided tours; 3 years ago I had a couple who got engaged in Rome while doing a sightseeing tour!
I have lots of stories, but the best thing about running guided tour is that you make friends for life!
What advice would you give yourself if you were launching your business today?
It is very easy today to launch a business, but it's not so easy to grow it. Especially when you're in an industry with so many competitors!
In my experience, what matters most is to be very competent and passionate about your work, have a deep knowledge of your business, and keep the costs under control at all times.
Making sure that you get paid and ensuring that the cashflow runs smoothly is vital: you can have the best ideas and team in the world, but all this must also be profitable.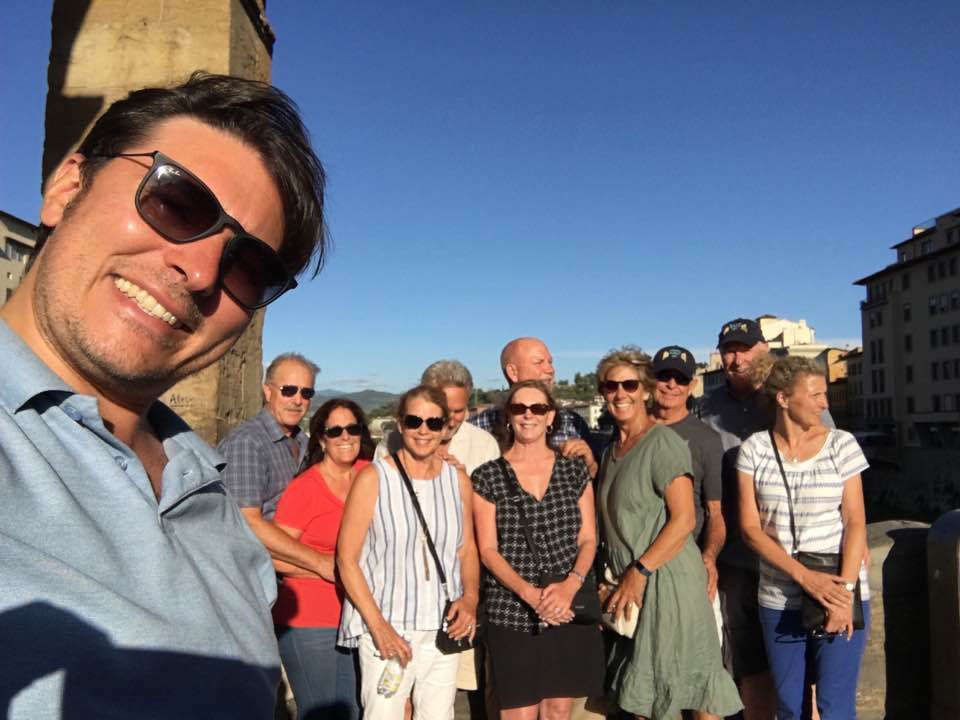 How does the future look for the Grand Tour Europe - any exciting news or things you are looking forward to?
For 2018 we are launching a new website and a new set of tours. Some of the new tours will include a multi-day small group program; we will be giving the standard and detail of a personalised tour to larger groups at a great price!
We have currently an offer for the 2018 trips than get booked before Christmas 2017 so please contact us to learn more!
Finally, you've been using Debitoor for a while now, what is your verdict?
I have used many different kinds of accounting and invoicing software in the past, and most of them were based on the technical side rather than focusing on usability for the user. Debitoor is great in this sense; it is extremely easy to use, has lots of functions, and my invoices have a great professional and fully-customisable look.
Since I've been using Debitoor, I have saved lots of time with my invoicing. Plus, we take payments in three different currencies so its essential for me to be able to change the language and the currency of my invoices. The multi-currency invoicing feature makes a huge difference, and I couldn't manage my invoicing without it!
My verdict is that you have made the best invoicing software I can think of!